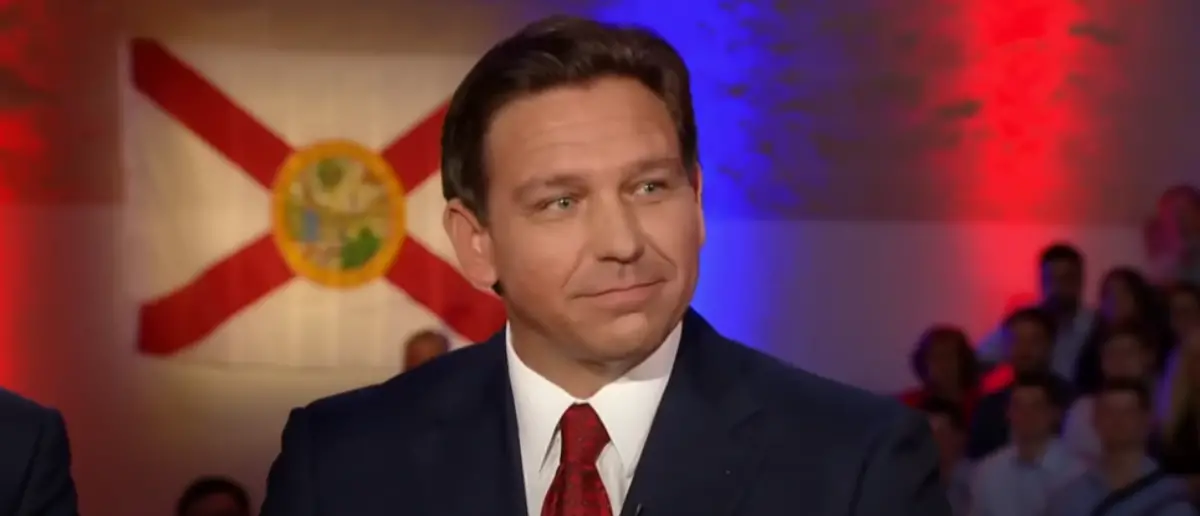 Presidential hopeful Ron DeSantis is quickly making a name for himself on the campaign trail. He's not taking any prisoners.
And Ron DeSantis humiliated this reporter for asking one brainless question.
Just last week, conservative Florida Governor Ron DeSantis threw his hat into the ring for Republican presidential nomination.
His campaign immediately hit the ground running, heading to battleground states to get his image and message out there to the people.
Despite this, the Leftist media is trying to undercut DeSantis at every turn.
And during the Florida governor's first campaign event in New Hampshire on Thursday, a reporter and 2024 presidential aspirant Gov. Ron DeSantis (R) had a heated exchange after the reporter asked him why he did not take questions from people.
"Why not take any questions from voters, though?" the reporter, identified as Associated Press's Steve Peoples, inquired as DeSantis interacted with the audience and posed for photos with attendees.
"Governor, how come you're not taking questions from voters?" the reporter asked again, prompting a response from DeSantis, who explained that he was now very clearly talking to voters who were approaching him.
"Are you blind?" DeSantis repeated the question to Peoples. "Are you blind?"
"I'm not blind," said Peoples. Notably, the video depicts DeSantis surrounded by a sea of people with whom he looked to be conversing.
"Okay, so people are coming up to me, talking to me [about] whatever they want to talk about," DeSantis responded before walking away:
I just asked DeSantis why he hasn't taken any questions from voters so far:

"People are coming up to me, talking to me. What are you talking about? Are you blind? Are you blind? People are coming up to me, talking to me whatever they want to talk to me about."

— Steve Peoples (@sppeoples) June 1, 2023
Here's the video. https://t.co/06bdVZLP1T

— Steve Peoples (@sppeoples) June 1, 2023
After declining to take audience questions after his first New Hampshire campaign event today, Ron DeSantis lashed out at a reporter for asking him about it while he was chatting with members of the crowd individually.

Here's the video, via @NBCNews —> pic.twitter.com/Z2WtLy0JNj

— Jonathan Allen (@jonallendc) June 1, 2023
While some have noted the irony of the question, given that the reporter appeared to interrupt DeSantis's conversation with voters to inquire as to why he was not speaking to voters, the original question appeared to stem from a report that DeSantis did not take audience questions during the speaking portion of the event.
Many others took to social media to defend DeSantis.
"He's literally among the people talking to them and answering questions. However, DeSantis should sue you for defamation. You blatantly lied here," one individual stated.
The heated argument occurred as DeSantis' campaign continues its "Our Great American Comeback" tour.
DeSantis spent Wednesday in Iowa and will be in New Hampshire on Thursday, visiting Laconia, Rochester, Salem, and Manchester.
DeSantis will visit Beaufort, Lexington, and Greenville in South Carolina on Friday before returning to Iowa on Saturday for Sen. Joni Ernst's (R-IA) Roast & Ride fundraiser.
Stay tuned to DC Daily Journal.