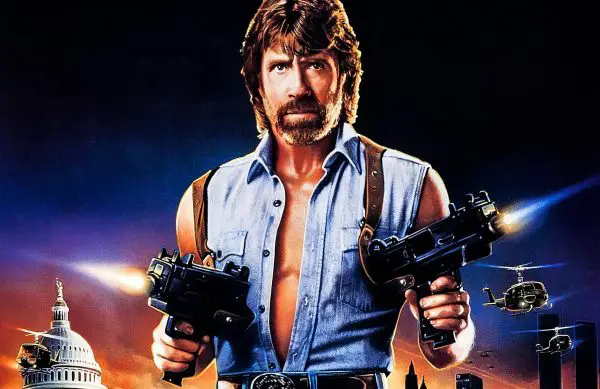 When Naomi Osaka, the No. 2 ranked woman in the world in tennis, refused late last month to participate in post-match news conferences at the French Open because those conferences contributed to her depression and anxiety, many were critical of her actions. Tennis officials threatened to suspend her and fined her $15,000. She later withdrew from the Grand Slam event and acknowledged to suffering "long bouts of depression" in a statement.
Since then, her actions have greatly heated up discussions about mental health "not only for professional athletes but for everyone after a year of enduring a pandemic," notes Newsweek's Lauren Giella.
As recently pointed out by NPR Morning Edition host Noel King, when an athlete in a Grand Slam event is physically injured, they are allowed to skip such commitments.
"If the doctor says that, you know, they can't physically make it to a press sitting, they are actually given time away," says King, and, if needed, physical rehabilitation.
When speaking with King, Kanyali Ilako, a sports psychologist with the Kenyan Summer Olympics team, said that talking about your struggles as an athlete is perceived as a weakness. "Also, mental health is not particularly something that you can see. It's just not something that people have fully understood. So it's almost like, sweep it under the rug because we don't understand it, and we hope that it disappears," says Ilako.
"These are ordinary common human problems. And I firmly believe that isolation and shame directly contribute to people not getting help," claims Ken Duckworth, chief medical officer at the National Alliance on Mental Illness to the Associated Press. "Osaka's decision to publicly discuss her mental health is a positive sign to others who are struggling," he adds.
And Duckworth is right. We are struggling. The Associated Press says: "A survey from the U.S. Centers for Disease Control and Prevention and the Census Bureau found an increase in the numbers of adults with anxiety and depression. The study found that the percentage of adults with symptoms of an anxiety or depressive disorder increased from 36.4 percent to 41.5 percent from August 2020 to February 2021."
Children are not exempt either. As reported by Time magazine, a study published April 29 in JAMA Network Open sheds light on how serious that harm has been. In a survey of more than 32,000 caregivers who look after children from kindergarten to grade 12 in the Chicago public school system, "the results were striking," says psychologist Tali Raviv at Northwestern University, who led the study.
"The pivot point of the research was March 21, 2020: the day that in-person instruction ended," writes Time's Jeffrey Kluger
"On every one of the negative traits the overall scores went up, and on every one of the positive ones, there was a decline… Just 3.6% of kids overall were reported to exhibit signs of being lonely before the schools were shuttered and 31.9% were that way after, a massive shift of 28.3 percentage points. Only 4.2% of children were labeled agitated or angry before the closures, compared to 23.9% after, a jump of 19.7 points."
A small number of the children studied, Raviv says, improved over the before-and-after period. "Maybe school was a stressful place and remote learning was good for them." She goes on to say that this was not the case with most of the kids in the study.
"Going forward, Raviv and her colleagues write that the pandemic can be something of a teachable moment for educators, clinicians and policymakers. The research, they say, points to the need for a renewed commitment to better mental health care — especially access to telehealth; improved access to school- and community-based mental health services; improved funding for communities in need," writes Kluger.
According to USA Today's Lindsay Schnell, numerous studies conducted since last March have also shown that depression has spiked among college-age young adults. As a result, "health care professionals are calling on universities to expand, not trim, on-campus counseling resources for students and staff when they restore in-person instruction in a few months," she writes.
"I do worry that once things are back to normal, colleges are going to become complacent," says Gerri Taylor of the American College Health Association. "I think there's going to be a backlash, a sort of PTSD, from COVID. We're still seeing people who have lost jobs, fell into economic hardship with their families. Those issues are still going to be there."
Jerry Phelps, a psychologist who has spent more than two decades working at the University of California, San Diego's Counseling and Psychological Services, tells Schnell that the University has seen a 50% increase in student counseling appointments from the 2019-2020 school year to 2020-2021.
"We have this cohort of young adults, nationally, who are very open to mental health treatment. That's a good thing," says Phelps.
"If you think just think in economic terms, there's a lot of evidence that it's very costly to have these mental health problems, both on the health care system, with the direct costs (to insurance companies), as well on things like (worker) productivity," says Sally Sadoff, an economist at UC, San Diego.
"The understanding that mental health struggles are not binary (two-fold) is key, too — it's not that someone has them or doesn't, but rather that they can experience struggles for short or long stretches throughout their life, often at various intensities. And it doesn't have to cripple someone's existence," concludes Schnell.