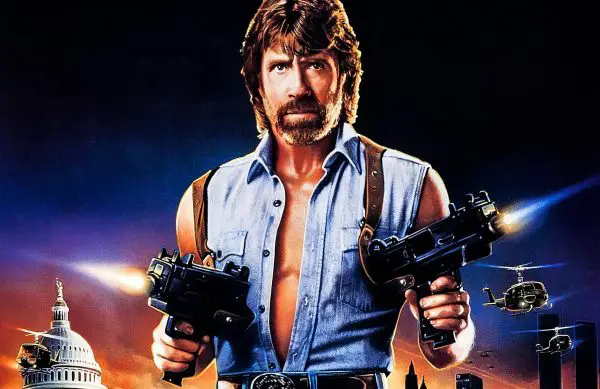 Fall is here, and with it, many experts are weighing in on the extra precautions older adults should be taking to protect themselves. Not mentioned, as far as I can tell, is one major risk of injury or even death. According to the U.S. Centers for Disease Control and Prevention, falls remain the leading cause of fatal and nonfatal injuries for older Americans. Before the pandemic hit, every 11 seconds, an older adult was treated in the emergency room for a fall. Every 19 minutes, an older adult would die from a fall.
As pointed out in an AARP article by Mike Zimmerman titled "Daily Exercises You Can Do in 10 Minutes for Better Balance," balance declines with age. With this decline comes the loss of mobility, which increase the risk of injury from falls. Strength and balance training can improve peoples' ability to stay centered and stable on their feet — even as they age. Good balance has long been said to be the key to a healthy and functional life. There are many ways to train balance, and there are many excellent "to-do lists" out there (AARP's being one). It should not be difficult to find one that works for you.
I am attracted to this subject because, as a martial artist, I long ago learned the importance of balance. I also learned early on that there is both a physical and a mental aspect to the art of balancing. In 1990, with the help of President George H.W. Bush, I founded Kickstart Kids. Since its inception, in schools across the state of Texas, my wife, Gena, and I have seen more than 105,000 students benefit from our one-of-a-kind program designed to build physical skills and develop strong mental character.
American Trappist monk, writer and scholar of comparative religion Thomas Merton once wrote, "Happiness is not a matter of intensity but of balance and order and rhythm and harmony."
When I look at the chaotic and divisive world we now live in, filled with stressors and challenges against the backdrop of the pandemic, I realize our sense of balance is constantly in jeopardy.
I recently came across a March article in the Harvard University Gazette. It contained an interview with Nancy Costikyan, director of the Office of Work/Life at Harvard. Her job was to assist businesses and organizations, including Harvard, to move to a new way of working: remote and separated. Admitting that there was "no rule book" on how to deal with this shift, she made an interesting choice. She suggested that her clients shift their expectations and "think of balance as a verb, not a noun."
"Try standing on one foot for a minute or so," she told her clients. "You will feel micro-adjustments being made automatically by the bones, tendons, muscles in your foot, ankle, and other parts of the body that keep you upright. That's happening even when you are standing on both feet. You aren't conscious of it, the body just does it for you. … All this is balancing. … Most of us are (metaphorically) standing on one foot right now. And feeling shaky."
This analogy can be applied to all of us during troubling times with the threat of death still waiting at the door. Standing on one foot, at best. Feeling shaky.
"A spirit of goodwill and generosity during shaky, one-footed missteps will be essential as we all learn together," she concluded. "We all deserve help right now in our collective efforts to take a breath, and rebalance, and begin again."
The reality is we can only stand for so long. We can get better at it, but there are limits. "Incessant worries about COVID-19" still remain, as Kaiser Health Network's Aneri Pattani recently reminded us.
"Throughout the pandemic, people who never had the coronavirus have been reporting a host of seemingly unrelated symptoms: excruciating headaches, episodes of hair loss, upset stomach for weeks on end, sudden outbreaks of shingles and flare-ups of autoimmune disorders," she writes. "The disparate symptoms, often in otherwise healthy individuals … turns out there's a common thread among many of these conditions, one that has been months in the making: chronic stress. … Now, at least eight months into the pandemic, alongside a divisive election cycle and racial unrest, those effects are showing up in a variety of symptoms."
"The mental health component of COVID is starting to come like a tsunami," adds Dr. Jennifer Love, a California-based psychiatrist and co-author of an upcoming book on how to heal from chronic stress. "We, as humans, like to have the idea that we are in control of our minds and that stress isn't a big deal," Love said. "But it's simply not true."
"When it comes to chronic stress, seeing a doctor for stomach pain, headaches or skin rashes may address those physical symptoms," Pattani notes. The root cause is mental, meaning the solution will often involve stress-management techniques.
As Dr. Francis J. Braceland, an international leader of psychiatry, once said, "We can be sure that the greatest hope for maintaining equilibrium in the face of any situation rests within ourselves."
"Look to your community — either known to you or not," Costikyan advises her clients. "Seek ways to foster and maintain connection. Find something larger than yourself. Find something larger in yourself."