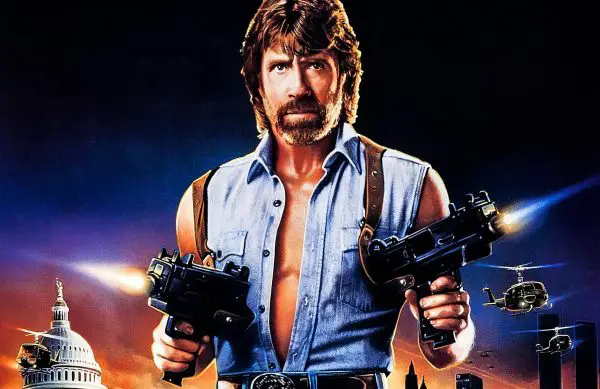 In the desolate frozen landscape 2,415 miles south of Christchurch, New Zealand, stands McMurdo Station. As recently reported by Tara Law of Time magazine, this Antarctic research base has served as home to a man named Pedro Salom since he took a dishwashing job there in 2001. He knows it well. He is well-accustomed to the ebb and flow of life on the ice. He has seen the comings and goings of personnel. He has watched them as they settle into what Law describes as "the feeling of isolation from the rest of the world when earth and sea disappear in the endless night from April to August; and the joy when the sun finally appears behind the mountains once again."
Salom has also been around long enough to know that, as people reach the end of their deployments, many begin to struggle. It will begin with a change in habits by a station mate. They often begin to feel "anxious, withdrawn, and increasingly vulnerable," he says. Science has come up with a term for what he describes.
In the psychological study of extreme confinement and isolation, it has become known as the "third-quarter phenomenon." It is a condition that ABC News' James Purtill notes "was first described in early 1980s studies that set out to determine how long humans could survive in space." What they learned was that radiation or zero-gravity emerged in many instances as less of a problem than "interpersonal conflict caused by isolation."
What does this mean to me and you? It is extremely doubtful that most of us will be venturing into space or taking an assignment at a station in a frozen polar region. It is worthy of our attention because people in the clinical world are now beginning to explore whether what they have learned about extreme isolation of a few might relate to the pandemic and how it is affecting the many.
Recent reports have declared that, at least in parts of the world, we are about three-quarters through this crisis. Reports of "the curve flattening" make people feel they are on the brink of defeating COVID-19. "That's the signal that it's not long now," Dr. Kimberley Norris (no relation), an authority on confinement and re-integration at University of Tasmania, explains to ABC News. "That re-energizes hope." Researchers have also found such a moment to be "an inflection point" — a point in time where the frustration and hardship of being cooped up inside gets suddenly harder to bear.
It is wise to be mindful of such inflection points and the impact they have had in other forms of isolation. For example, a 1985 book released by the National Aeronautics and Space Administration titled "Living Aloft: Human Requirements for Extended Spaceflight" identified three broad stages of reaction to prolonged isolation. The first stage is heightened anxiety. The second stage is settling down to routine and bouts of depression. The third stage is one of anticipation that it is about to end and marked by emotional outbursts, aggressiveness and even "rowdy behavior."
What is clear is that there has been no "curve" when it comes to tracking our collective state of mind during COVID-19-induced isolation. That the pandemic has led to mental health declines seems irrefutable at this point. A new survey conducted by Harvard Business Review of nearly 1,500 people from 46 countries seems to support this fact. According to the report, respondents overwhelmingly reported mental health declines, challenges with meeting basic needs and feelings of loneliness and isolation. Half of respondents who reported a decline in well-being also "pointed to deteriorating mental health as the main culprit."
There is lots of advice available on getting through COVID-19. As Norris explains to ABC News, these tips are important, as is appreciating that some dip in mood is inevitable. "Isolation affects people in profound ways, and how we respond to the COVID restrictions is partly out of our control. Even fearless astronauts and polar explorers get knocked sideways simply by not having people around."
Norris' advice for weathering this moment: Take it easy on yourself. "The next few months may be hard," she says.
Norris goes on to say that, through her work, she has found that "those who have been through a period of isolation value the experience for what it has taught: They have a better idea of their personal values, and they're more committed to acting on them. … That's why post-COVID we will see differences in the way people engage with each other, in the way people work, in the priorities given to the environment, and the way people think about travel," she adds.
Steve Calechman is a contributing editor for Men's Health and has written often about handling stress. In an article last December for Harvard Health, he writes about the importance of giving yourself (and others) a break. "American culture can promote and celebrate competitiveness, where it's easy to never be satisfied and think that we should be doing more. … In that dynamic, no one gets any benefit of the doubt," he writes.
"The COVID-19 pandemic has added another layer," he writes. "It has created enormous daily stress and uncertainty, compelling us to show empathy for others, because we need some for ourselves. But it's difficult to be constantly thoughtful and considerate." We struggle with the dilemma of taking care of others when we need to take care of ourselves.
"Successfully navigating the fluctuations of normal life stress compounded with COVID stress means we need to learn and practice daily self-compassion. … Self-compassion can be built," he concludes. "It takes focusing on what we can control, being disciplined in order to establish new habits that widen our perspective and foster acceptance, and also realizing that we must practice these new habits." This could be a timely lesson to learn.