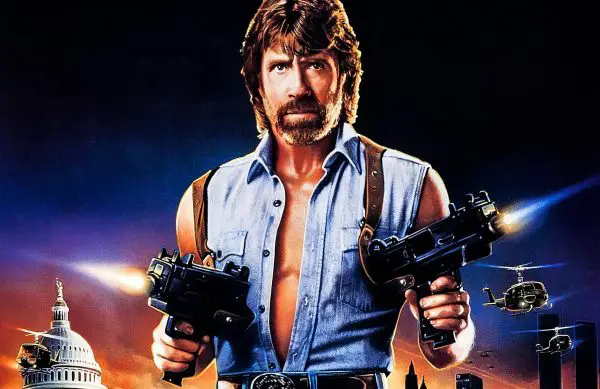 In the residential neighborhood of Berwick on the east side of Columbus, Ohio, lives 88-year-old Deloris Harrington. Harrington has lived alone since her husband passed away in 2016. She now finds herself suffering from the effects of undergoing chemotherapy treatments for cancer. Last month, the Columbus Dispatch reported that, not unlike other days before, there was a knock on her door right around lunchtime. Before her was a volunteer with a hot meal in hand of grilled chicken breast, scalloped potatoes and cooked carrots, which she gladly accepted.
"Harrington is typical of the thousands of sick or elderly central Ohioans who depend on Meals on Wheels to help keep them fed," writes Ken Gordon. "From March 2019 to February 2020, the central Ohio Meals on Wheels program has served 4,751 different customers," he adds. The program has also seen its need grow rapidly since the COVID-19 pandemic hit. From March 2020 through February 2021, its services have increased by 66%.
As reported by MSN, Madison, Wisconsin's Meals on Wheels program, which began in 1971 serving 12 people, is now celebrating 50 years of service to the community.
"During the pandemic, the program added 200 people and six routes to help those with disabilities and seniors trapped at home because of COVID-19. At the start of 2021, the program hit three million meals served," reports MSN.
It is highly likely you have a Meals on Wheels program serving your community — both before and through the pandemic. The parent organization, Meals on Wheels America, supports more than 5,000 community-based programs across the country with more than two million staff and volunteers dedicated to addressing senior hunger and isolation. The person who delivers the meal is often the only person they see throughout the day.
A lot of attention has been showered upon essential works as well as individual acts of sacrifice and compassion during the past year, and rightly so. I have not seen similar recognition of the efforts of Meals on Wheels volunteers and the organization's efforts to, as Meals on Wheels America says, "enable America's seniors to live nourished lives with independence and dignity."
In The Conversation, David R. Buys, an associate professor and state health specialist at Mississippi State University, notes that services like this nonprofit meal delivery program are becoming more important than ever before. And they make a difference beyond providing nutrition.
Chuck Gehring of LifeCare Alliance, the nonprofit organization that handles the Meals on Wheels deliveries for the Ohio counties of Champaign, Franklin, Logan, Madison and Marion, points out to the Dispatch that one way Meals on Wheels helps those they serve is through the human contact volunteers provide, which gives them the ability to serve as "eyes and ears" and spot other needs a client may have. This changed during the height of the pandemic as volunteers would place the meal in a designated spot and then call the client to tell them it was there.
"As the COVID-19 pandemic set in, Meals on Wheels volunteers made needed adjustments," says Buys. "They began to drop off more meals at a time, sometimes in multi-week bundles." With COVID cases continuing to decline, volunteers have once again begun to "knock on doors and deliver meals by hand."
In a study that gerontology and health services researcher Kali Thomas conducted and Meals on Wheels America commissioned, "Seniors who got hot meals delivered became less concerned about being able to continue living in their own homes. They also felt less isolated and lonely compared to those who received frozen meals, delivered once a week in bulk, or people who received none at all."
"While there is a light at the end of the tunnel for our nation and our world, we must not lose sight of the fact that there is still work to be done," writes Meals on Wheels America President and CEO Ellie Hollander and National Association of Nutrition and Aging Services Programs Executive Director Bob Blancato in a joint statement following enactment of the American Rescue Plan Act in March. "Long after vaccination rates are up across all ages and businesses reopen, millions of seniors across this country will remain hungry and alone as a way of everyday life. For them, there will always be a need for the services."
The problem existed long before the pandemic. "Approximately 5.3 million people 60 and up, 7.3% of all Americans in that age group, experienced food insecurity in 2018 — meaning that their households couldn't acquire adequate food because they lacked enough money and other resources," reports Buys.
As recently pointed out by Kaiser Health News, "The number of Americans 65 and older is expected to nearly double in the next 40 years … The swelling population of seniors will far outpace growth in other age groups. That acceleration — and the slower growth in other age groups — could leave many older Americans with less family to rely on for help in their later years."
According to a University of Michigan poll, mental health problems have also worsened for a segment of older adults. As reported by Kaiser Health News, "19% reported experiencing more sadness or depression while 28% reported being more anxious or worried." Dr. Lauren Beth Gerlach, a geriatric psychiatrist and assistant professor of psychiatry at the University of Michigan says, "Social isolation and loneliness may be contributing."
Hollander and Blancato say, "Throughout the pandemic, we have seen that our country is capable of coming together to support those in greatest need. It is our collective ethical, social and economic responsibility to ensure this continues for decades to come."