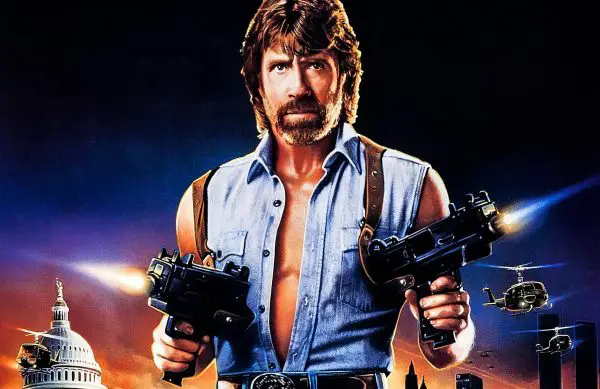 Some of you may remember a little film from 30 years ago starring Michael J. Fox called "Doc Hollywood." In it, he plays a hotshot young physician driving his Porsche cross-country to an awaiting job as a Beverly Hills cosmetic surgeon. His plans hit a detour while driving through a small South Carolina hamlet when he crashes into the handmade fence of a local judge. He offers to pay for the fence so he can be on his way, but the judge is not interested. He sentences him to 16 hours of community service at the community hospital. In what Roger Ebert dubbed "a sweetheart of a movie," Fox's character falls in love with the town, its people — especially a girl — and the life of a rural doctor.
"Doc Hollywood" was inspired by the real story of Dr. Jim Hotz. More than 40 years ago, at the age of 28, Hotz found himself as a volunteer in southwest Georgia, then considered one of the poorest and most medically underserved areas of the south, and a member of the National Health Service Corps. This entity was created in 1972 to provide desperately needed doctors and primary care services in underserved, generally rural, communities. Upon finishing his commitment to the Service Corp, Hotz stayed for more than 40 years and is currently the clinical service director of 18 community health centers in rural southwest Georgia. In 2009, he was awarded the James Alley Award for Lifetime Achievement from the Georgia Rural Health Association for his commitment and service to rural Georgia.
According to a PBS NewsHour report by Dr. Corey Meador, a health and media fellow at Georgetown University's Department of Family Medicine, Hotz's choice to stay on is not an unusual one. "Fifty-five percent of graduates stay in the community where they served for NHSC at least 10 years past their allotted time," he writes.
The problem is getting these medical professionals into rural, underserved communities in the first place. This has been a long-term problem, and it's been made much harder by the pandemic. "Forty-six million people live in rural America," notes Meador. "In sparsely populated rural regions — often geographically isolated places with fewer than 500 people per square mile — more than half of people live in an area where there is a shortage of health professionals, meaning the ratio of primary care doctors to patients often exceeds 1:3,500."
"One reason that much of rural America doesn't have enough doctors is that few U.S. medical trainees currently come from rural communities," says Meador. "In 2017, students with a rural background represented less than 5 percent of all incoming medical students though 17 percent of Americans are considered to be rural."
An increase in the closure of hospitals in rural areas is adding to the difficulty in recruiting doctors to these areas. "Since 2010, roughly 120 rural hospitals have closed, and nearly a quarter of rural hospitals are currently vulnerable to closure," he adds.
The obstacles facing people in rural areas in receiving proper medical attention are overwhelming. Rural areas often have higher rates of poverty, and people are more likely to be uninsured (many of them with preexisting health issues). In addition to long drives to hospitals and clinics, many of the people struggle with access to the internet or even phones. As medical infrastructure dwindles, practitioners struggle to get severely ill patients transferred to better-equipped facilities for the treatment they need.
In the eight counties that Hotz's clinics serve, hard times are upon them, as many jobs have left the region over the years. When it comes to social conditions that affect health, "We got a motherlode," Hotz tells NewsHour.
Dr. Adrian Billings is a family medicine physician in Alpine, Texas. "He works part-time in a clinic one county over, in Presidio, a community of about 7,000 people along the U.S.-Mexico border," writes Meador. "In the 14 years he's lived in the area, there has been no local physician." According to Billings, a population that size would normally need three or four family physicians.
Many health care providers drawn to the National Health Service Corps "feel that what they're doing is a calling, that this is a mission," Billings explains. "We're attempting to do domestic missionary work. And if not me, then who?"
Which brings me to a final sad note on the recent loss of an inspirational woman who, like those mentioned above, brilliantly demonstrated the power of one in making a difference. Eula Hall, a remarkable woman known as the one-woman relief agency of Appalachia, recently passed away at the age of 93.
As stated in a recent obituary in The New York Times, Hall grew up in abject poverty, the daughter of a farmer and sharecropper. She dropped out of school after eighth grade because the nearest high school was too far away for her to walk and there were no school buses. As an adult, Hall took to calling herself a "hillbilly activist."
She founded the eastern Kentucky Mud Creek Clinic in 1973 for mountain people of the region, many of them coal miners and their families, supporting her work through grants and donations. Today, the clinic is known as the Eula Hall Health Center.
As Rep. Hal Rogers, Republican of Kentucky, noted in a statement issued following her death: "Eula Hall was one of Eastern Kentucky's greatest saints. No challenge was greater than her courage to change the circumstances of healthcare in the mountains. Driven by her own experience with poverty, Eula dedicated her life to ensuring every person had access to medical care, regardless of their ability to pay for services or prescriptions."
At the clinic, she was a social worker, counselor, psychiatrist and driver. She was always quick to get behind the wheel and pick up those folks who could not get to the clinic on their own. Following a visit with her in 1991, New York Times reporter Peter T. Kilborn described her this way: "A slow-talking, soft-talking woman, she is an example of how a person with modest credentials, modest means and a homegrown vision keeps a distressed community afloat."
"The world needs more Eula Halls," Hall's longtime friend, former Kentucky House Speaker and former Attorney General Greg Stumbo says to the Associated Press.
Amen to that.