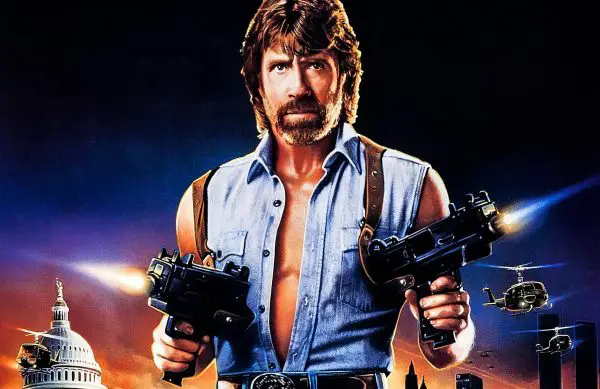 According to a new February report from the Urban Institute and Robert Wood Johnson Foundation, "36% of nonelderly adults and 29% of children in the U.S. have delayed or foregone doctor care" during the COVID-19 pandemic. As noted by Healthcare Dive's Ron Shinkman, "of those who put off care, more than three-quarters had one or more chronic health conditions and one in three said the result of not getting treatment was worsening health or limiting their ability to work and perform regular daily activities."
Since the early days of the pandemic, there has been a widespread halt in non-emergency care, resulting in a mounting financial hit to health care providers. According to Healthcare Dive, putting off care caused the normally robust health care sector to lose 30,000 jobs in January alone. In response, "groups like the American Hospital Association have launched ad campaigns urging people to return for preventive and routine care," Shinkman writes. Yet patients remain wary.
USA Today's Adrianna Rodriguez reports that though the U.S. public health system was thrust into the limelight during the coronavirus pandemic, with frontline health care workers canonized for their heroic efforts, a Robert Wood Johnson Foundation and Harvard T.H. Chan School of Public Health survey revealed that many Americans are not happy with the performance of our health institutions.
"How the public sees public health is incredibly important," said Dr. Robert Blendon, co-director of the survey and professor of health policy and political analysis at the Harvard school. "When it comes to trust with health information, which is the heart of what public health is about, they're much more likely to trust clinical physicians and nurses than public health institutions and agencies." Despite people's negative opinions of federal agencies, the report shows that Americans still regard them as important pillars of the nation's health system. Among those surveyed, an estimated 71% were in favor of greatly increasing federal spending to improve public health programs.
As a result, billions of dollars in COVID aid are now cushioning the financial losses caused by the pandemic at some of the nation's largest hospital chains. But here's the rub. According to The New York Times, those bailouts also have helped sustain big chain hospitals' spending to become even bigger. "More consolidation by several major hospital systems enhanced their market prowess in many regions of the United States," writes Times health care reporter Reed Abelson, "even as rural hospitals and underserved communities were overwhelmed with Covid patients and struggled to stay afloat."
In response to such criticism, representatives of some of these large hospital chains say the COVID aid played no role in these deals, pointing out that some were in the works before the pandemic hit. "Major hospital chains argue that their size and reach helped them better care for patients, allowing them to divert supplies and people to hard-hit areas during the health crisis," says Abelson. At present, it seems a lot of people remain wary of such responses.
Are ever-expanding, profit-obsessed large hospital systems more interested in following the money than following their duty to best serve the need of patients? It seems a fair question to ask.
The above question is essentially raised in a report this month by Kaiser Health News' Phil Galewitz. The example used is a trend begun a decade ago to establish strategically placed, standalone emergency rooms around the country, with the hope that these facilities would fill a need for ER care in areas without a nearby hospital. At least 500 free-standing ERs have been set up in more than 20 states in the past decade. But filling that need "rarely happened," says Galewitz. "Instead, these emergency rooms — not physically connected to hospitals — generally set up in affluent suburban communities, often near hospitals that compete with the free-standing ERs' owners. And they largely treated patients who did not need emergency care, but still billed them and their insurers at expensive ER rates … Money has been a major driver of the boom in free-standing emergency centers. Hospitals used them to attract patients who could be referred to the main hospital for inpatient care. They are also seen as a way to compete with rivals."
Colorado, which has 44 of these standalone ERs (34 of them owned by hospitals), is trying to shut these high-cost facilities down or see them converted to other purposes, such as providing needed primary care or mental health services. It is part of a new state initiative that will also require hospitals to improve their quality of care in order to qualify for millions of dollars in Medicaid payments, of which the state pays a portion. Which leads us to yet another major concern.
In a May 2020 warning that now seems disturbingly prophetic, Michael Adelberg and Melissa Garrido, writing in Health Affairs, a leading health policy journal, warned how the COVID-19 pandemic could be a catalyst for a rise in health care fraud.
"The overwhelming majority of health care providers have high integrity, and many are risking their own health to care for others with COVID-19," they write. "But history suggests that bad actors take advantage of leniency, and agency leaders have just offered great leniency … The combination of fear, loosened health care regulations, and expected stimulus payments in response to the novel coronavirus disease (COVID-19) pandemic could unleash an unprecedented surge of health care scams and fraud."
According to Kaiser Health News, "a study from the National Health Care Anti-Fraud Association says … between 3% and 10% of the $3.6 trillion Americans spend annually on health care is lost to fraud each year." While there are no exact numbers of how much health care fraud costs the American people each year, Adelberg and Garrido estimate that health care fraud schemes bleed the U.S. health care system of nearly $300 billion annually.
As if it wasn't bad enough, bad actors, price gouging, COVID scams, hoarding and outright profiteering seem destined to be a part of the injury upon injury as we recover from this devastating pandemic.