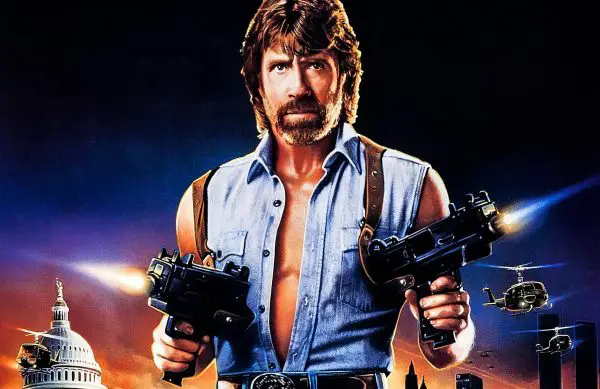 As recently reported by NPR, according to analysis by researchers at the University of Southern California and Princeton University, the coronavirus pandemic appears to have further shortened the average life expectancy in the United States. If the projection holds, it will represent the largest single-year decline in life expectancy in the past 40 years. The report goes on to say that the U.S. life expectancy reduction will exceed that of most other high-income countries. Even before the pandemic, the United States had a life expectancy below that of all other high-income, developed nations. What do we do about this?
"If the COVID-19 shelter-in-place has brought anything to our lives, it may very well be the opportunity for self-care," says a science and technology report posted last May by Nevada University. "Harnessing the power of physical activity may be one of our most valuable tools to maintain quality of life, improve mental health and manage disease such as COVID-19 infections." The problem is that staying healthy and living an active lifestyle, even with extra time on our hands, remains a problem for most Americans.
Time magazine reported that, according to new data from the Centers for Disease Control and Prevention, while slightly more Americans are meeting the federal physical activity guidelines than in years past, overall rates are still low. The 2018 physical activity guidelines for Americans recommend that adults get at least 150 minutes of moderate-intensity aerobic physical activity or 75 minutes of vigorous-intensity physical activity each week, or an equivalent combination. Only 19% of women and 26% of men currently meet these guidelines.
Why can't we seem to adopt the kind of healthy habits that a person's life depends upon? Some say the culprit is that the Western world is just not set up for exercise. As architect and urban futurist Cindy Frewen explains to Time, "Any meaningful effort to get Americans moving will have to focus on societal changes that fall into … (six) categories: social, technological, environmental, economic, political and value-based."
Says Joyce Gioia, a futurist who specializes in workplace issues, CEOs can foster activity through things like mandatory vacation periods, enforced end-of-day times, and supporting remote working and flexible scheduling. Adds Sagar Shah, the planning and community-health center manager at the American Planning Association, the best strategy of all might be making exercise so ingrained in daily life that it becomes automatic.
None of the above can be expected to afford any immediate relief or change of course. Could the answer lie in looking not to the future but to the deep past?
Such a view was recently provided by Harvard evolutionary biologist Daniel E. Lieberman in his new book, "Exercised: Why Something We Never Evolved to Do Is Healthy and Rewarding." Using anthropological evidence, Lieberman busts many myths and misunderstandings about exercise.
"Exercise is a special kind of physical activity," he tells the Harvard Gazette. "It's voluntary physical activity for the sake of health and fitness. Until recently, nobody did that. In fact, it would be a kind of a crazy thing to do because if you're a very active hunter-gatherer, for example, or a subsistence farmer … All in all, humans have these deep-rooted instincts to avoid unnecessary physical activity, because until recently it was beneficial to avoid it. Now, we judge people as lazy if they don't exercise. But they're not lazy. They're just being normal."
"Since medicalizing and commercializing exercise is obviously not working, I think we can do better if we think like evolutionary anthropologists," he goes on to say. "Don't be mad at yourself. Don't feel bad for not wanting to exercise, but learn to recognize these instincts so you can overcome them … My point here is to be compassionate about yourself and understand that those little voices in your head are normal and that all of us, even 'exercise addicts' struggle with them. A key to exercising is to overcome them."
Lieberman has based much of his theories on time spent with indigenous hunter-gatherers in Africa and Latin America, where he cataloged time spent walking, running, lifting, carrying and sitting. In speaking with NPR's Terry Gross, he acknowledges that many people are moving less than they did before the pandemic. "If you actually look at what our ancestors do, they walk about 5 miles a day, which turns out to be, for most people, about 10,000 steps." It is movement that is important, he concludes. "If 10,000 steps feels out of reach, it's OK to shoot for less — just so long as you're focused on movement. Even fidgeting can keep your muscles engaged."
"The more we study physical activity, the more we realize that it doesn't really matter what you do," he tells Gross. "You don't have to do incredible strength training … to get some benefits of physical activity. There's all different kinds of physical activity, and it's all good in different ways."
As to his thoughts on the idea that sitting is "the new smoking"? He points out that some hunter-gatherers sit, on average, about 10 hours a day, roughly the same amount of time Americans spend sitting. He believes we have falsely demonized the act. As he tells the Gazette, "Unlike smoking, it's perfectly normal to sit. It shouldn't be a source of shame to use a chair, and a standing desk isn't a substitute for exercise. Just don't spend all your day in a chair. But who doesn't know that?" He also says: "We evolved to be physically active throughout the entire life span. And, in turn, lifelong activity helps us live longer and stay healthy as we age."