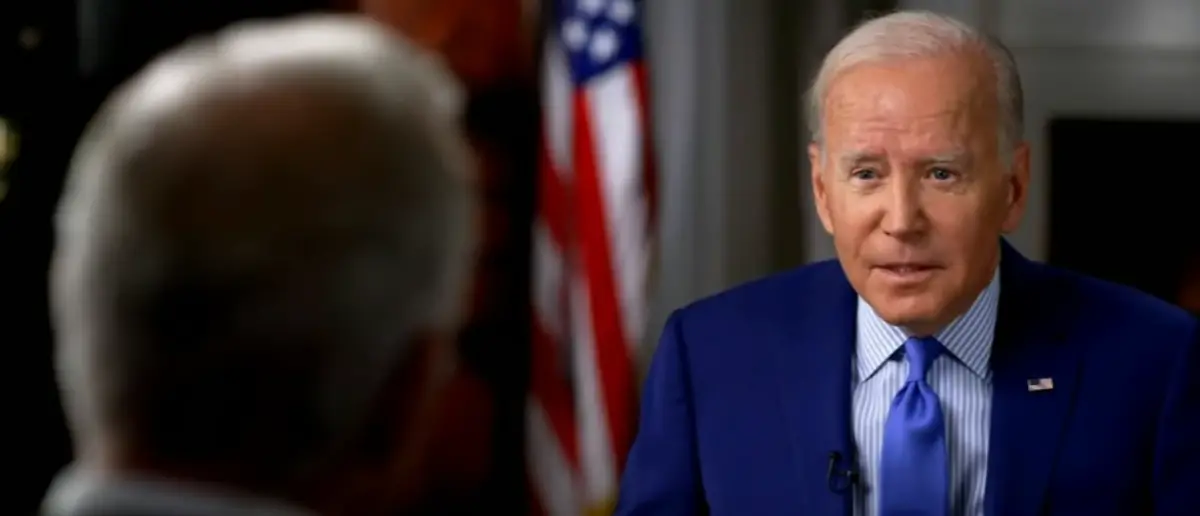 Joe Biden's presidency is tanking faster than you'd imagine. His recent actions only add fuel to the fire.
And all hell broke loose after Joe Biden fired this major government official.
Joe Biden is struggling to juggle the myriad scandals that are plaguing his dying administration.
Thanks to him, Chinese communists have flown at least one spy balloon over this nation, with multiple other unidentified craft being shot down over the past few days.
The border is a mess, with millions of illegal immigrants coming across the border every year, costing the American taxpayers hundreds of billions of dollars.
But Joe Biden wasn't prepared to be forced to suddenly fire a major government employee.
President Joe Biden removed Brett Blanton, the beleaguered Architect of the United States Capitol (AOC), who was accused of misusing his position and government resources.
"After doing our due diligence, the Architect of [the] Capitol was terminated at the President's direction," a White House official told CNN, a move applauded by Republicans and Democrats in Congress. 
PunchBowl News issued a brief White House letter to Blanton, announcing his dismissal effective at 5 p.m.
Blanton, who is in charge of overseeing Capitol Hill's operation and maintenance, has faced mounting criticism since the release of an inspector general report last year, which detailed a number of misconduct allegations, including that he misused a government-owned vehicle and wasted taxpayer money, among other "substantiated violations." He was also accused of impersonating a law enforcement officer.
Blanton stoked lawmakers' ire last week when he testified under oath before the House Administration Committee about the watchdog's findings and admitted that he did not think it was "prudent" for him not to drive to work on January 6, 2021, the day when a crowd breached the Capitol while Congress met to certify Biden's victory in the 2020 election, according to POLITICO.
Nonetheless, Blanton denied any unethical behavior, according to CNN.
"I wholeheartedly reject any assertion that I have engaged in unethical behavior during my service to this country while serving in this particular role, I have taken my commitment to transform the agency's culture to promote positive workplace for every AOC employee," Blanton said. 
"Moreover, I have fully invested to ensure that I meet the responsibilities and the expectations of this role."
Blanton was fired on Monday, only days after House Speaker Kevin McCarthy (R-CA) threatened Biden with action if he refused to stand down.
"The Architect of the Capitol, Brett Blanton, no longer has my confidence to continue in his job. He should resign or President Biden should remove him immediately," McCarthy tweeted.
Democrats in Congress backed Biden's decision to fire Blanton.
"After being given the opportunity to respond to numerous allegations of legal, ethical, and administrative violations, and failing to directly respond, the President has removed Mr. Brett Blanton from his position – a decision I firmly stand behind," House Administration Committee ranking member Joe Morelle (D-NY) said in a statement. 
"President Biden did the right thing and heeded my call for action. I look forward to working with my colleagues to begin a search for a new Architect immediately."
Blanton, a former President Donald Trump appointment, had seven years left on his ten-year tenure. It was unclear who will take his place as AOC.
Stay tuned to DC Daily Journal.