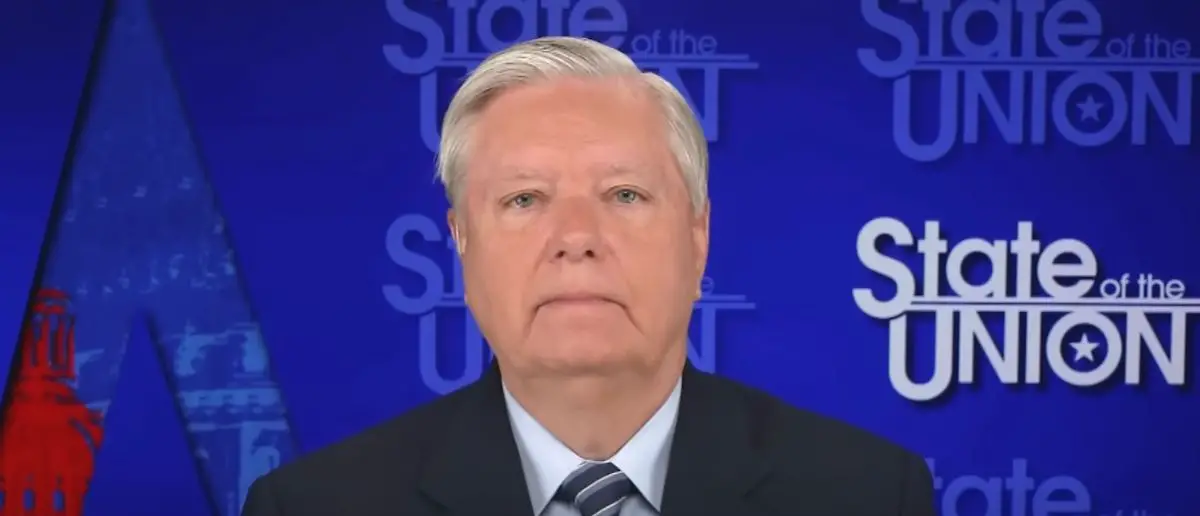 Politicians don't ever think the law will catch up with them. But this Senator's number is up.
And an arrest warrant was issued for this Republican Senator.
When you work in the political landscape, you're bound to make enemies.
Rarely do those enemies ever come in the form of a foreign government.
But one senator is learning just how far some governments are willing to go to attack America.
On Monday, Russia filed an arrest warrant for Sen. Lindsey Graham (R-SC) following the publication of an edited video in which the congressman appeared to be praising the US spending money on the slaughter of Russians in Ukraine.
According to Russian official news agency TASS, the Russian Interior Ministry added Graham to its wanted list after top Russian investigator Alexander Bastrykin initiated criminal proceedings.
A video released by Ukraine's presidential office last week shows Graham meeting with Ukrainian President Volodymyr Zelenksy.
According to the Associated Press, the video was modified to show Graham saying, "the Russians are dying," and then detailing how US military aid to Ukraine is "the best money we've ever spent."
"It's hard to imagine a greater shame for the country than having such senators," said Kremlin spokesman Dmitry Peskov, per Newsweek.
Reuters published a lengthier video of Graham delivering those comments in reverse order, rather than explicitly connecting them as the initial footage suggested.
Graham spoke about how Ukrainians remind him of "our better selves in America" fighting for freedom after lauding the US investment in assisting Ukraine to repel the Russian invasion. Zelensky observed that Americans are now free, and Ukrainians will be free soon, to which Graham responded, "the Russians are dying."
Despite the uncertainty, Graham, a vocal critic of Russian President Vladimir Putin, welcomed his status as a wanted man in Russia.
"I will wear the arrest warrant issued by Putin's corrupt and immoral government as a Badge of Honor," the senator said in a statement on Monday.
"To know that my commitment to Ukraine has drawn the ire of Putin's regime brings me immense joy. I will continue to stand with and for Ukraine's freedom until every Russian soldier is expelled from Ukrainian territory."
Graham made an "offer" to Putin, referring to the International Criminal Court's arrest order for Putin for suspected war crimes committed during Russia's invasion of Ukraine.
"I will submit to jurisdiction of the International Criminal Court if you do," Graham said. "Come and make your best case. See you in The Hague!"
According to TASS, the Russian Foreign Ministry criticized the concept that Graham's statements had been modified to be portrayed out of context as a "clumsy" justification.
"It is already impossible to clean oneself [and one's reputation] from the stain of such remarks, even if they were uttered separately," the ministry said.
Stay tuned to DC Daily Journal.