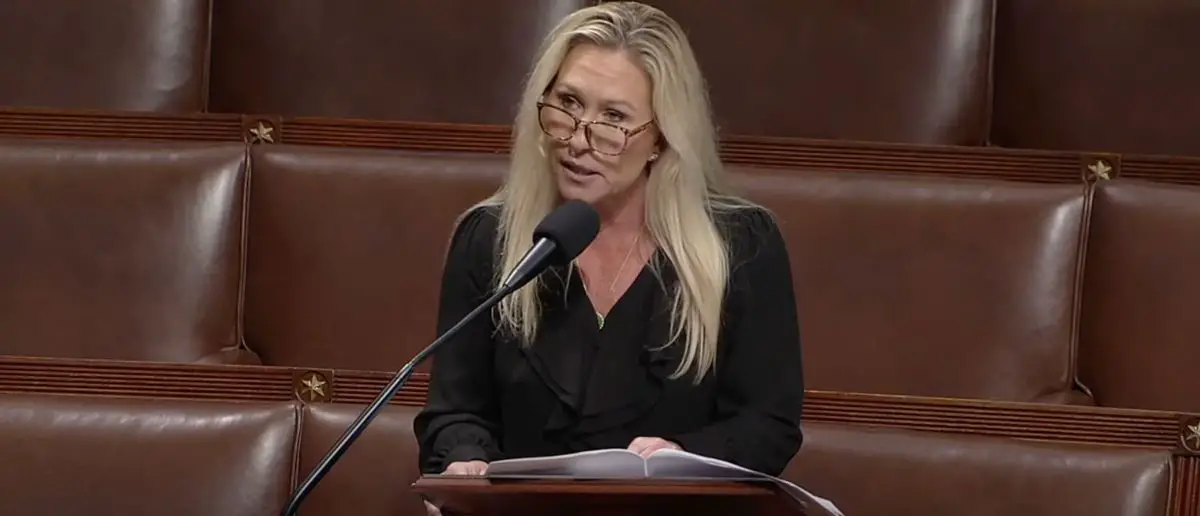 Democrats have been stoking the mob for years. It's no surprise they're taking victims now.
And an assassination attempt against this U.S. Representative just shut down Capitol Hill.
Ever since the BLM riots that plunged this country into chaos, the Left has made the claim that violence is okay if you're an oppressed class.
Well, to them, being anything other than Republican gives you license to attack.
And now their voters are finally taking them seriously.
A Georgia man has been charged with calling firebrand Rep. Marjorie Taylor Greene's office and threatening to "shoot her in the f–king head" to kill her and her family.
Sean Patrick Cirillo, 34, of Macon, is charged with using communications devices to make a threat after reportedly calling Greene's office pretending to be a significant fundraiser and then claiming to be a sniper.
"I'm going to murder her; I'm going to shoot her in the f–king head and kill her, OK," the caller could be heard saying in audio shared with CNN.
"I'm going to kill her next week. I'm going to murder her," the caller says. "You don't think you're going to get [a] paycheck? You're going to die. Your family is going to die."
He also allegedly told Greene's district office personnel, "I'll kill you too if you want."
Greene (R-GA) recently pressed for a House vote on impeaching Homeland Security Secretary Alejandro Mayorkas, claiming the cabinet official had failed "to secure the border and protect States against invasion" by millions of illegal immigrants.
Greene introduced her impeachment resolution from the House floor, citing Mayorkas' "high crimes and misdemeanors" while serving as the public face of President Biden's immigration policies.
Greene, however, stated in a statement following Cirillo's arrest that she receives death threats almost daily.
"I want to thank every single member of law enforcement who acted swiftly in response to this murderous threat," she said in the statement to Atlanta News First.
"Threats to murder elected officials should never be tolerated," Greene continued. "It doesn't matter your political affiliation, no one should threaten your life for doing the job you were sent by the people to do."
"Receiving death threats on almost a daily basis is something I never expected when I entered office, but it is wrong and should never be tolerated," she said, adding that she had to close her district office in Dalton after Cirillo allegedly threatened staff members there.
"Threats of violence must be taken seriously," she said. "And that's exactly why I take my Second Amendment rights seriously."
Cirillo is scheduled to appear in federal court for the first time on December 13, according to Fox 5.
It's unknown whether he's hired an attorney to represent him.
This is the second time this week that a Republican member of Congress from Georgia has been threatened.
Rep. Rich McCormick (R-GA) said earlier this week that he was temporarily closing his Cumming office due to "serious threats of violence against staff."
McCormick's office has not provided any additional information concerning the purported threats.
Stay tuned to the DC Daily Journal.