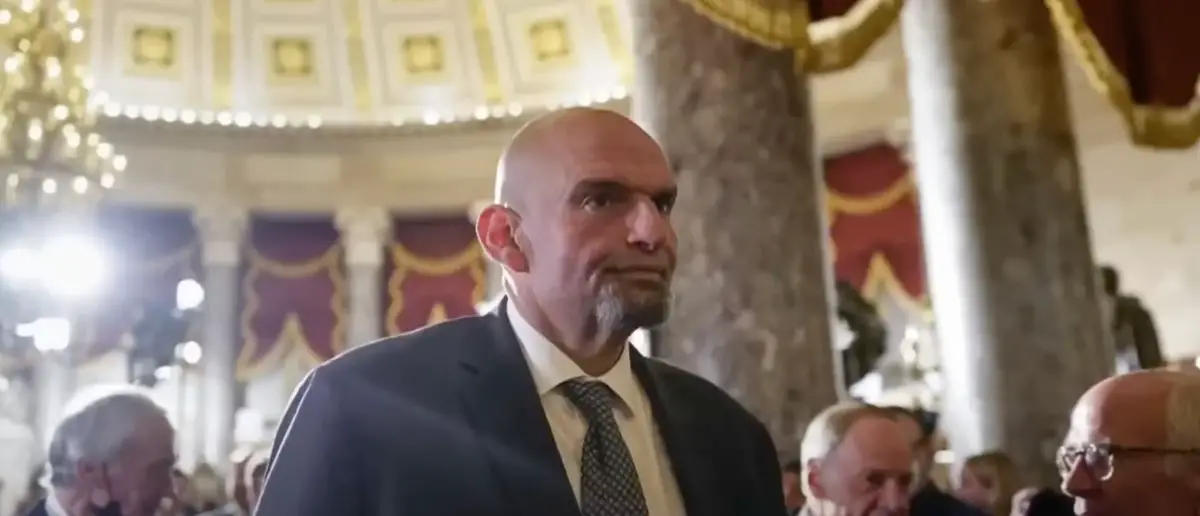 The health of major politicians has become a hot button issue. But no one was expecting something so awful.
And this Congressman was found wandering the D.C. streets during horrific episode.
It seems as though Capitol Hill has been hit with major illnesses, accidents, and severe health issues.
Senator Dianne Feinstein remains off-duty as she recovers from a painful bout of shingles.
Senator Mitch McConnell just recently returned to work after an injury following a nasty fall at a dinner.
But one of the major politicians that doesn't look like he's going to recover is Senator John Fetterman of Pennsylvania.
Fetterman suffered a massive stroke back in 2022 during his campaign for Senate.
His inability to hear and understand questions during the debates along with his mumbled and incoherent answers shocked many. But it didn't stop Democrats from electing him.
Soon after, Fetterman was hospitalized with major depression along with lightheadedness due to his stroke recovery.
And it looks like the depression may have been more serious than any American ever knew.
Fetterman addressed his depression battles in an interview released on Thursday, revealing that the condition caused him to become disoriented and get lost strolling about the nation's capital.
"I was so depressed that I didn't even realize I was depressed. I had no idea what it was about. This, to me, just became the new normal. I wasn't realizing [that] I wasn't eating. I didn't realize that I wasn't really drinking much," the Pennsylvania Democrat told NPR in his first interview since returning to the Senate after spending more than five weeks in the hospital being treated for clinical depression.
"I dropped 25 pounds. And sometimes I would say things, incoherent things and I would become kind of just [disoriented], and getting lost walking around in Washington," Fetterman said.
The freshman senator said he only knew "something was wrong" when he prepared to check himself into Walter Reed National Military Medical Center for treatment after suffering a stroke on the campaign trail last year that left him with auditory processing abnormalities and speaking challenges.
"And then finally, when it was all decided that I needed to take this option that was provided to me. I realized that I knew something was wrong. They knew that I wasn't right," Fetterman said, adding that even though he knew something was wrong he considered not signing himself into the Maryland hospital.
"Even at that moment, I still kind of pushed back about it too, sometimes saying 'Are you sure, I don't really need it.' Because then when it really comes to that choice, I'm gonna walk in here and sign myself in, I thought for a second 'Oh my god no, no, wait a minute. I'm fine. I – never mind I got this,'" the senator said.
On Wednesday, Fetterman presided over his first Senate committee hearing, which drew criticism from social media users, with many claiming that the senator's troubles reading his opening statement demonstrated that he is unqualified to serve.
The sad part about this whole story is the fact that we're even debating whether he is fit for office.
Look – regardless of party, a struggling stroke victim should not be one of 100 Senators in this country.
He should be at home in recovery, not trying to pull political strings in Washington, D.C.
Stay tuned to DC Daily Journal.