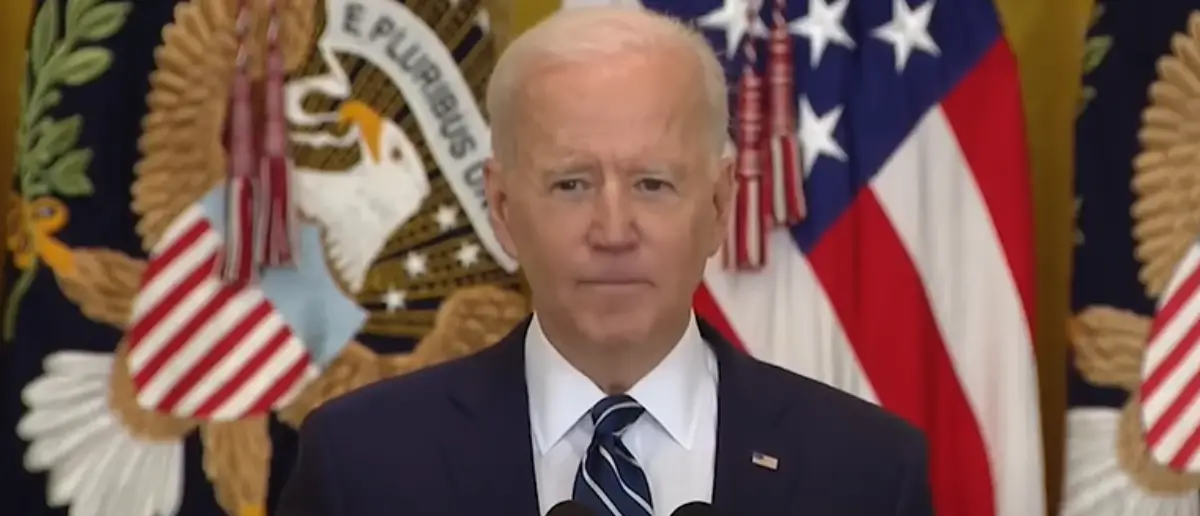 Joe Biden and his ilk have been moving in shadows. They weren't ready for the light to be shined right on them.
And this scandal has the White House in a total panic.
The Democrats know they are struggling to get their message out effectively.
Americans have seen what the Biden agenda is and they are jumping ship in droves.
That's despite the Biden administration's best efforts to silence conservatives no matter what the cost.
And we're finding out just how far the censorship regime really goes.
New documents received by the House Judiciary Committee, chaired by Rep. Jim Jordan (R-OH), give more insight on the Biden White House's efforts to influence Facebook, including requests for algorithm modifications to make its chosen media sources more accessible to consumers.
In the most recent round of revelations, dubbed "The Facebook Files," Biden White House digital strategy director Rob Flaherty can be seen suggesting that Facebook change its algorithm to favor corporate establishment media such as The New York Times over competitors such as Tomi Lahren and the Daily Wire.
Oh my goodness.

This is from @Jim_Jordan's latest Facebook Files.

Former Biden White House official @Rob_Flaherty asked Facebook to alter their algorithm so people were more likely to see the New York Times over @realDailyWire, @TomiLahren, and other "polarizing people." pic.twitter.com/t05zmZZAtF

— Greg Price (@greg_price11) August 3, 2023
"If you were to change the algorithm so that people were more likely to see NYT, WSJ, any authoritative news source over Daily Wire, Tomi Lahren, polarizing people," said Flaherty.
"You wouldn't have a mechanism to check the material impact?"
This is the latest release from Rep. Jordan's Facebook Files, a cache of communications between Facebook and the Biden White House obtained only after the Judiciary Committee applied significant pressure to the tech company, including a threat to hold Mark Zuckerberg in contempt of Congress.
Flaherty's name has been mentioned previously. More emails between Biden's digital strategy point man and Facebook employees have been published as part of the Missouri v. Biden case, showing Flaherty urging Facebook to spy on and restrict WhatsApp users, a supposedly encrypted private messaging app.
Flaherty inquired how Facebook could prevent "misinformation" on WhatsApp if they couldn't view people's messages in an email to Facebook officials revealed in the lawsuit.
"If you can't see the message, I'm genuinely curious—how do you know what kinds of messages you've cut down on?"
Flaherty slammed Facebook in another email for failing to prevent the spread of "vaccine-skeptical" content.
"I care mostly about what actions and changes you're making to ensure you're not making our country's vaccine hesitancy problem worse," he wrote.
"I still don't have a good, empirical answer on how effective you've been at reducing the spread of vaccine-skeptical content and misinformation to vaccine fence sitters."
Remember this when they really start peddling the lie that Donald Trump tried to illegally influence the election.
They do it every single day.
Stay tuned to the DC Daily Journal.