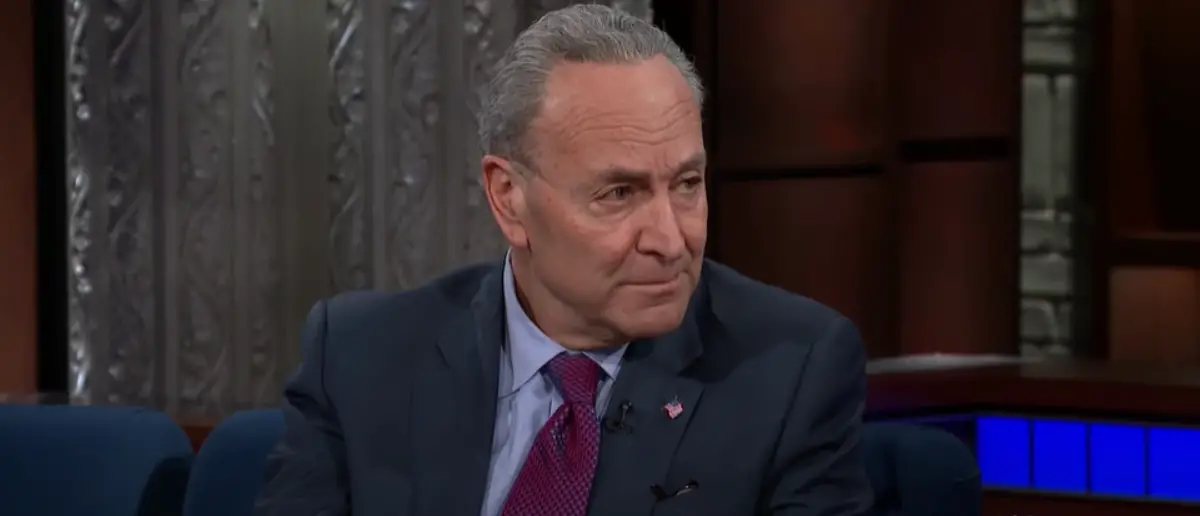 Senator Dianne Feinstein has been dealing with major health issues. It's getting in the way of her duty.
And that's forced Chuck Schumer to make this stunning decision about Dianne Feinstein.
What's become crystal clear is that the Democrats in Washington, D.C. are very desperate to do whatever they need to do to hold on to power.
The Democrat Party pushed for John Fetterman (D-PA) in the U.S. Senate election in Pennsylvania while he was still very much in recovery from his severe stroke.
Fetterman still is in recovery mode too. He just got out of the hospital after he checked himself in for dealing with depression that he himself said was a symptom of his stroke.
This was weeks after being officially installed into his Senate seat.
Another U.S. Senator dealing with major health issues has been Dianne Feinstein (D-CA). At age 89, she has been in and out of the hospital over the past few years, but her recent shingles diagnosis has made her recovery and return to the Senate chambers difficult.
As a result, major Democrats are even turning on her saying that she should step down immediately.
It's time for @SenFeinstein to resign. We need to put the country ahead of personal loyalty. While she has had a lifetime of public service, it is obvious she can no longer fulfill her duties. Not speaking out undermines our credibility as elected representatives of the people.

— Ro Khanna (@RoKhanna) April 12, 2023
Former House Speaker Nancy Pelosi (D-CA) rushed to Feinstein's defense, saying that anyone who questions whether she should continue to in her role as a U.S. Senator is "sexist."
The writing is on the wall, however, and even the Senate Majority Leader Chuck Schumer can read it.
Chuck Schumer has reportedly discussed with D.C. insiders about replacing Feinstein on the Judiciary Committee.
Schumer on Feinstein. Says he spoke with her recently. Says she's "hopeful she will return soon." Says he hopes the Republicans will give them a replacement on the Judiciary Commitee. "It's the only right and fair thing to do." Says he wants to speak to
McConnell about it

— Chad Pergram (@ChadPergram) April 17, 2023
He also plans to work with the Republicans on giving them a replacement as soon as this week.
Schumer says he still wants to put forth a resolution to replace Feinstein on Judiciary this week

— Chad Pergram (@ChadPergram) April 17, 2023
However, Republicans are planning to block Schumer's attempts to replace Feinstein on the Judiciary Committee.
Democrats need 60 votes to replace her on the committee, and the Democrats are going to need quite a few Republican Senators to get remotely close to that.
Republicans are signaling that the Democrats should lie in the bed they've made for themselves by trying to hold on to Senate seats with politicians who are dealing with major health consequences.
And that makes sense.
Why should Republicans help the Democrats? Feinstein and the Democrats knew that she would have to serve a 6 year sentence when she ran for re-election in 2018.
The Democrats should face the consequences for their actions by having a Democrat Senator sidelined.
Stay tuned to the DC Daily Journal.