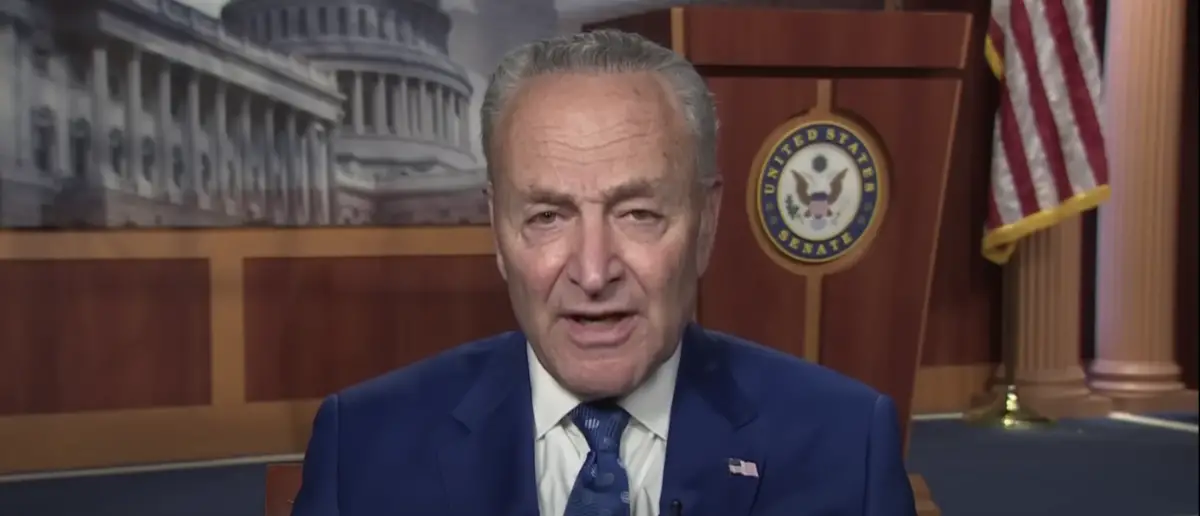 Democrats are waging war on America's institutions. Their top target is the Supreme Court.
And now Chuck Schumer's launched a new sickening attack on the Supreme Court.
Earlier this week, the Supreme Court handed Democrats a major loss.
That loss came in the form of the U.S. Supreme Court putting an end to some of the federal overreach from the Environmental Protection Agency's regulations.
The ruling itself was somewhat uninteresting.
The Supreme Court's ruling was simply limiting some of the land that the EPA's rules can apply to.
In the lower court of appeals, the EPA had originally won with a favorable ruling.
However, when it reached the Supreme Court, the Highest Court in the land reversed the ruling, indicating that they truly felt strongly that the case was ruled wrongly at the appellate level.
Not only that, but the court loss was even worse for the Biden administration because all nine Justices agreed with the majority opinion. There were no dissents.
The reasonings were split, but the final outcome was unanimous.
Democrats are not taking too kindly to this loss at all, with Senate Majority Leader Chuck Schumer taking to Twitter to insult the Supreme Court.
Chuck Schumer labeled the Supreme Court as a radical "MAGA" Supreme Court for the ruling against the EPA in a rage-filled tweet.
This MAGA Supreme Court is continuing to erode our country's environmental laws.

Make no mistake—this ruling will mean more polluted water, and more destruction of wetlands.

We'll keep fighting to protect our waters. https://t.co/wlp1LTvZJB

— Chuck Schumer (@SenSchumer) May 25, 2023
Chuck Schumer is truly unhinged for a couple of reasons.
First of all, the ruling was 9-0 against the EPA. Not 6-3 and a party line vote. Are all the Justices, even the liberal ones, MAGA justices as well? What a foolish comment to make.
Secondly, he's playing into Joe Biden's attacks on Americans and America's institutions by trying to use the "MAGA" line as a sort of insult.
The radical Left now uses "MAGA" as a condescending curse word, essentially.
But in this case, it doesn't even apply because it was a 9-0 vote. So how on earth does it make sense to label this as a case where those "MAGA Justices strike again."
Chuck Schumer doesn't know what he's talking about. These radical Democrats don't know what they are talking about. They are simply mad that they have been handed a loss.
Democrats don't handle losing all too well, if you haven't noticed.
Stay tuned to the DC Daily Journal.