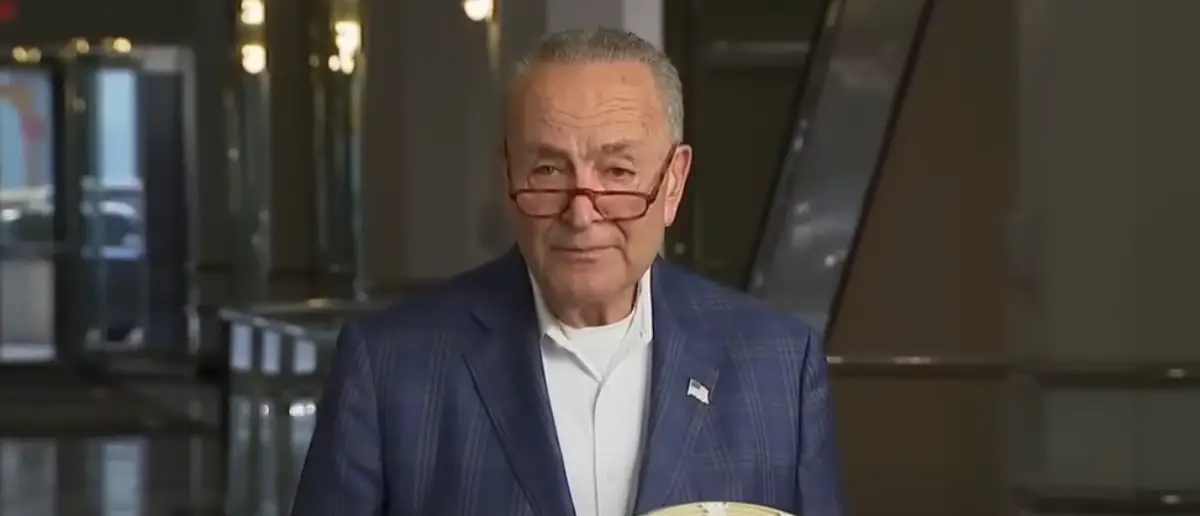 The Soros family has been working behind the scenes for decades. It's all coming to a head.
And Chuck Schumer's secret ties to Soros exposed.
If you can't convince a politician to do your bidding with persuasion, then money will do the trick.
That has been the model George Soros and his son Alex have been using to gain massive amounts of influence.
And their tentacles have gotten far deeper, gaining a stranglehold over the most influential Democrats.
Records show that left-wing millionaires have thrown tens of millions of dollars into a super PAC linked with Senate Majority Leader Chuck Schumer (D-NY) as Democrats seek to keep control of the upper house in 2025.
The powerful Senate Majority PAC has been amassing cash in preparation for the 2024 Senate elections, raising $37 million in the first six months of this year.
That spectacular gain is owing in part to the assistance of a number of wealthy liberal contributors, including Hungarian American millionaire George Soros, who contributed more than $16 million to the Schumer-linked group between February and June, according to campaign finance filings.
"Everybody has heard of George Soros, but the reality is the Left has dozens of billionaires like him, and it seems that almost all of them are rolling out the red carpet and the checkbook for Democratic Senate candidates this cycle," Parker Thayer, an investigative researcher for the conservative think tank Capital Research Center, told the Washington Examiner.
The contributions demonstrate how well-heeled figures on the Left are contributing to Democrats' 2024 war chests, which are expected to spend large sums in connection with the presidential election and competitive Senate seats, including in Ohio, Montana, Nevada, Wisconsin, and Pennsylvania.
According to filings, Soros's Democracy PAC II gave Senate Majority PAC $2.5 million in June, following its $6 million total donation in 2021 and 2022.
The PAC's treasurer is Michael Vachon, a Soros staffer who has served on the board of the Democracy Alliance, which Politico called "the country's most powerful liberal donor club," according to papers.
Meanwhile, Alex Soros, George Soros' 37-year-old son and heir to his father's $25 billion empire, has amassed influence with top lawmakers, meeting with Schumer at least nine times since 2019, after contributing $5.5 million to Senate Majority PAC from 2016 to 2018, according to records.
Chuck Schumer meets with George Soros son Alex pic.twitter.com/kM4KwcYtnb

— Jon Levine (@LevineJonathan) September 30, 2022
Senate Majority PAC President JB Poersch, an ex-managing director for the Democratic-aligned consulting firm SKDK, told the Washington Examiner, "After defying history and expanding Democrats' Senate majority in 2022, Senate Majority PAC's strong fundraising sets us once more on the path to success."
The Schumer campaign did not respond to a request for comment.
Schumer and the Democrats are likely to face one of the toughest battles they've ever faced.
Not only does it look like Trump will be the nominee for president, but their leader, Joe Biden, is failing left and right.
Only time will tell, but Americans have had enough of Bidenomics.
Stay tuned to the DC Daily Journal.