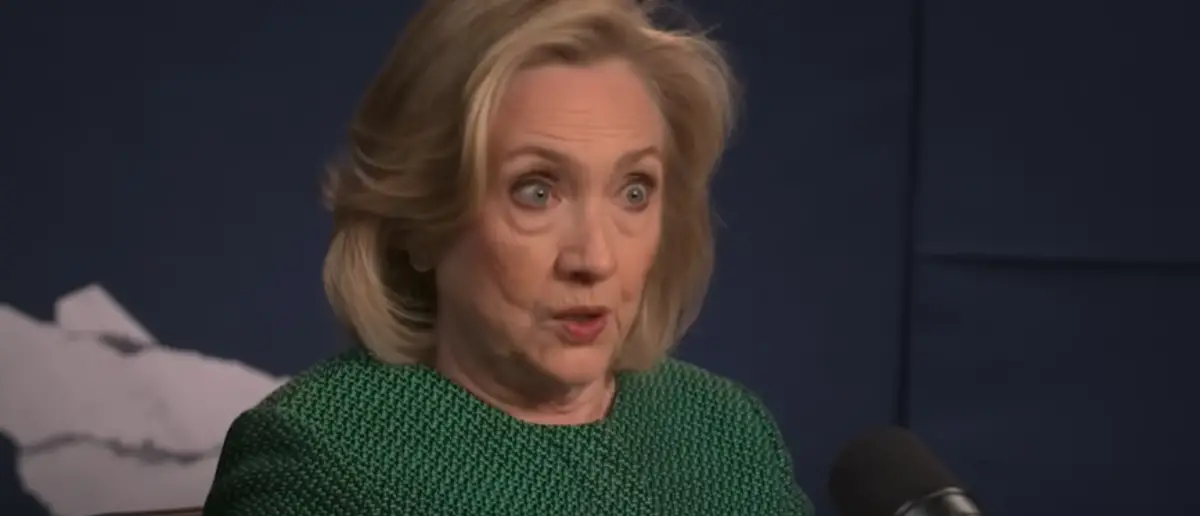 The Clinton family has been working in the shadows for decades. But now their backroom deals are being exposed for all to see.
And Hillary Clinton is foaming at the mouth after John Durham dropped a bombshell in Congress.
The Democrat Party rarely does anything without the seal of approval from the Clinton family.
Hillary and Bill are private citizens, and have long been out of official political office. You would think their word should mean nothing.
They crop up seemingly out of nowhere to push their radical agenda.
But their shadowy deals and plans are even more sinister than we thought, and the FBI is complicit in their crimes.
Special Counsel John Durham testified before the House Judiciary Committee on Wednesday that in 2016, the CIA was given intelligence indicating that Hillary Clinton gave the go-ahead for a plan to link former President Donald Trump to the Kremlin, only for the FBI to do nothing.
"The FBI was too willing to accept and use politically funded and uncorroborated opposition research, such as the Steele dossier," Durham explained.
Special Counsel Durham says intelligence suggesting Hillary Clinton had approved a plan to tie Trump to Russia in 2016 was NOT given to agents working on the Crossfire Hurricane case. pic.twitter.com/pL8YVObFhn

— The Post Millennial (@TPostMillennial) June 21, 2023
"The FBI relied on the dossier and FISA applications, knowing there was likely material originating from a political campaign or political opponent."
In response to queries regarding his findings, Durham argued that the FBI failed to "sufficiently scrutinize information it received" and did not apply "the same standards to allegations it received about the Clinton and Trump campaigns."
During the hearing, Chairman of the House Judiciary Committee Jim Jordan (R-OH) asked Durham to explain what happened when he handed the "referral memo" to "one of those agents, specifically Supervisory Special Agent Number 1?"
"We interviewed the first supervisor of the Crossfire investigation, the operational person," Durham replied.
"We showed him the intelligence information and he indicated he had never seen it before."
Durham stated that agent Joe Pientka "immediately became emotional, got up and left the room with his lawyer, spent some time in the hallway, and came back."
"He was ticked off, wasn't he? He was ticked off because this is something he should have had as an agent on the case – important information that the director of the FBI kept from the people doing the investigation," Jordan said.
"The information was kept from him," Durham said.
There you have it folks, the political rot that Donald Trump, Ron DeSantis, Tucker Carlson, and millions of conservative voters are concerned about goes far deeper than anyone thought.
It's not just that the Clinton's will get away with their election interference without so much as a single charge, it's the fact that the FBI helped them without a second thought.
Every American should be concerned.
Stay tuned to the DC Daily Journal.