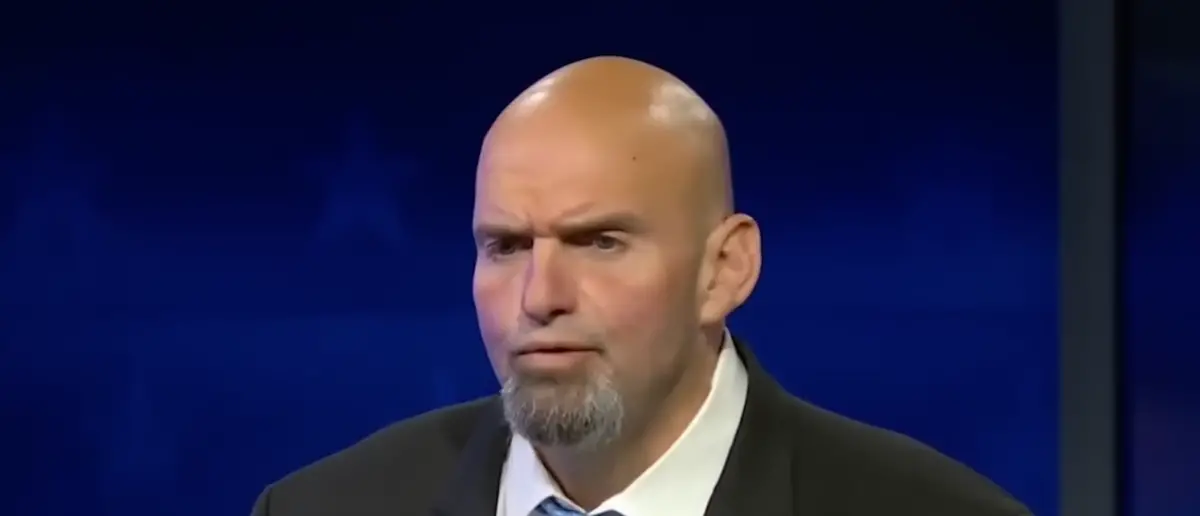 The U.S. Senate has been in limbo with multiple senators in the hospital. But we've just received massive news.
Because this hospitalized U.S. Senator gave a huge update that you need to see.
Career politicians spending a lifetime in Congress has been a problem for decades now in American politics.
Politicians like Senator Dianne Feinstein (D-CA) and Representative Nancy Pelosi (D-CA) have made a fortune and an extremely long career out of staying in their congressional seats.
Sometimes these older Congressmen run into health issues, just as Senator Feinstein recently has.
But one U.S. Senator in particular has been facing major health issues and is only a freshman in Congress.
That is, of course, John Fetterman of Pennsylvania.
Fetterman's health was a major concern during the election cycle after he suffered a severe stroke as he was barely able to get out a coherent thought during the debates.
But Fetterman somehow still won, which shocked millions of Americans. Then shortly after he started serving in the U.S. Senate, his office announced that he had been checked into a hospital after suffering severe depression and anxiety as a result of his stroke.
Breaking: Pennsylvania Sen. John Fetterman checked himself into the hospital to receive treatment for clinical depression https://t.co/F6bmTEeQHD

— The Wall Street Journal (@WSJ) February 16, 2023
Reports have circulated saying that he was fulfilling at least some his duties as the U.S Senator representing Pennsylvania from the hospital.
For nearly two months, Americans have had no idea what's going on with the Democrat Senator and concerns are flying that he cannot fulfill his duties.
However, a new report from Politico has detailed that those close with Fetterman expect him to return in the second half of April.
Their plan is for him to return the week of April the 17th.
Politico reports:
Sen. John Fetterman plans to return to the Senate the week of April 17 after more than a month of inpatient treatment for depression, according to two people with direct knowledge of his plan.
The Politico report does note that it's unsure when Fetterman will be released from the hospital but that he plans to be back to his regular "Senate business after the coming two-week April recess."
Of course, it's good to see that the man is OK.
But there's still major concerns that are legitimate about whether Fetterman should continue to serve his term as a U.S. Senator.
He's not even half of a year in and he's running into severe problems as a result of his stroke, and a Senator's term is six years.
Who knows what condition he could be in after a few more years? The stroke was severe enough that he's experiencing pretty bad side effects that he never saw coming.
Ultimately, what's sad is that the Democrats were so power hungry and so desperate to hold onto power in the Senate chamber that they basically made a man recovering from a bad stroke run for Senate.
Now we're seeing the man struggle to do his job and look after his own health.
Stay tuned to the DC Daily Journal.