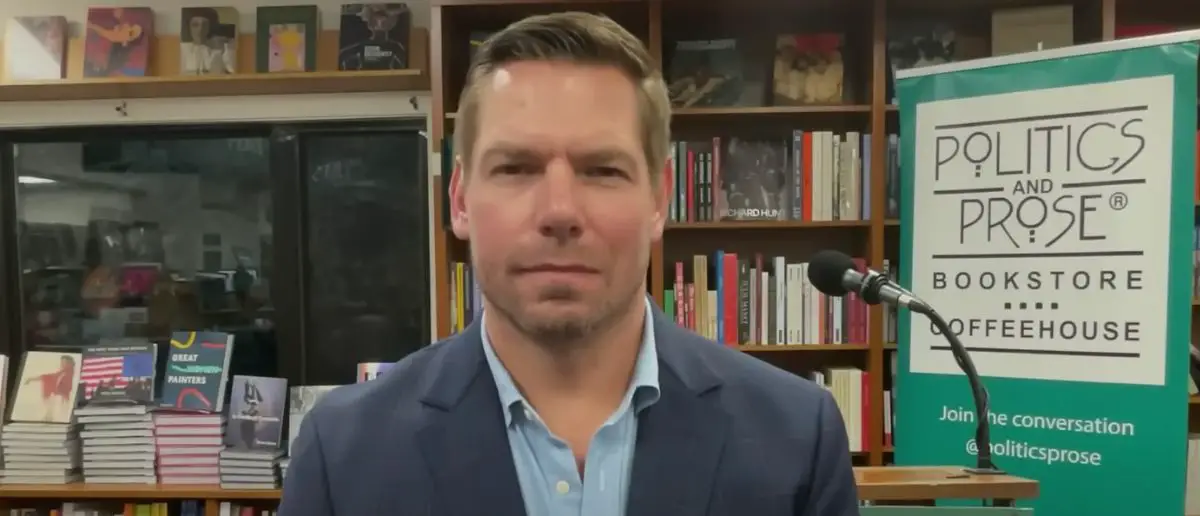 Liberals have no problem with lying if it helps them score political points. They'll even throw their colleagues under the bus if they have to.
And House Democrats made this deranged claim about Republicans that will leave you red with rage.
Ever since the events of January 6th, Democrats have been on a national tour to make sure they defame all conservatives as democracy-hating, fascists.
They've even claimed popular conservative talkshow hosts, like Matt Walsh, are engaged in "stochastic terrorism" – a made up term that attempts to criminalize or at least marginalize free speech.
These fear-mongers are playing the lamb and painting Republicans as the wolves, ready to devour them.
Of course, nothing could be further from the truth. Conservatives merely want to be left alone without having Leftist ideology shoved down their throats.
But that hasn't stopped Congressional Democrats from making outrageous claims about even their own fellow Congressmen.
Some House Democrats told Raw Story that they are worried that their Republican colleagues could shoot up Congress now that there are no more metal detectors in the House.
"A lot of my Republican colleagues glorify violence and proudly display the firearms they have in their offices, so it just makes me nervous that we could have a workplace violent event. They're not the most stable people," Democratic California Rep. Eric Swalwell said in an interview this week with Raw Story.
After the Jan. 6 riots, metal detectors were put in the House of Representatives for the first time, but were taken out at the start of the 118th Congress.
Raw Story says that some Democrats are now worried that their Republican colleagues could use guns in a violent way. They are also worried that removing the metal detectors could lead to "tragedy."
Swalwell thinks the decision is a "recipe for disaster," and Democratic Michigan Rep. Dan Kildee called Republicans a "frightening group of people," according to Raw Story.
Rep. Pramila Jayapal, a Democrat from Washington, agreed with what Raw Story said about how scary it is to live in a "QAnon reality."
"There have been increased threats to members of Congress. There's been an increase in political violence in this country, and I think we have a responsibility to make sure that people come to work—this is a workplace—that they could do so safely and free from any fear of violence, particularly gun violence," Democratic Rhode Island Rep. David Cicilline told Raw Story.
Raw Story says that Democratic California Rep. Adam Schiff has "concerns" about getting rid of the metal detectors and hopes that the move won't lead to "tragedy."
Rep. Abigail Spanberger, a Democrat from Virginia, wanted to get rid of the metal detectors because she thought they slowed down the voting process.
Some Republicans were upset when Nancy Pelosi put up the metal detectors. Louie Gohmert, a Republican from Texas, walked past the metal detectors and told the Capitol Police that they can't stop him. "You can't stop me; I'm on my way to a vote," he said.
"The metal detector policy for the House floor is unnecessary, unconstitutional, and endangers members. I did not comply tonight. I will not comply in the future," Republican Texas Rep. Chip Roy said when the metal detectors were first installed.
Stay tuned to DC Daily Journal.