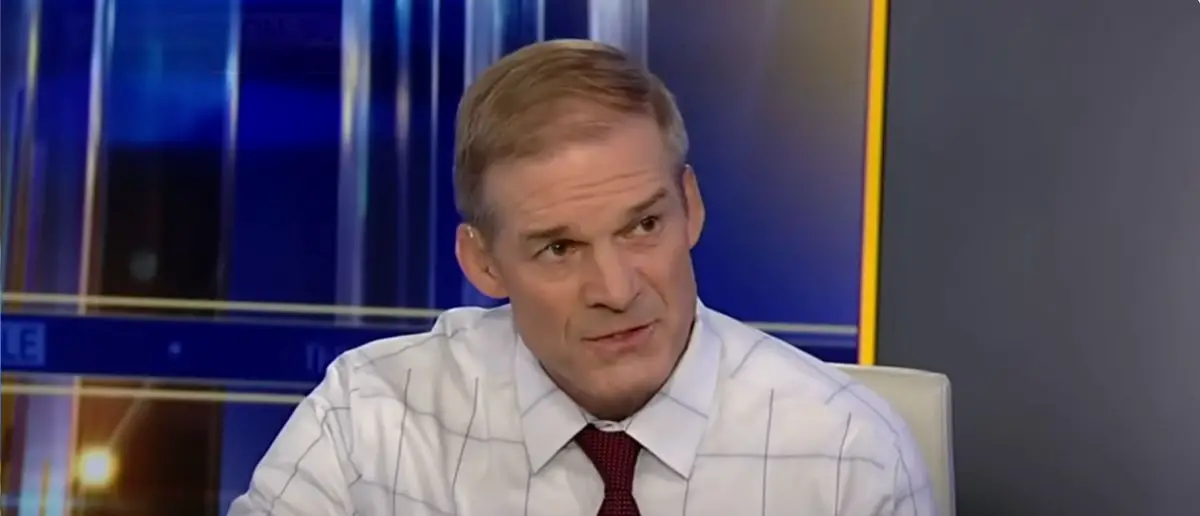 House Republicans are not playing around. They are right on Joe Biden's tail.
And now Jim Jordan has punched Biden where it hurts with two new subpoenas.
On Thursday, Chairman Jim Jordan (R-OH) of the House Judiciary Committee issued subpoenas to two longstanding Department of Justice Tax Division workers who were involved in the department's probe into President Joe Biden's son Hunter.
Senior lawsuit attorney Mark Daly and trial counsel Jack Morgan were subpoenaed to testify before the committee on September 27 and September 28, respectively, through depositions.
The two were among 13 people who have been identified. As part of their probe into charges that Hunter Biden had preferential treatment from the DOJ during the span of the agency's roughly five-year investigation of him, House Republicans requested an interview with him in June.
Eleven of the employees worked for the DOJ, and in July, in reaction to Republican interview requests, the department had rejected those requests. The Department of Justice noted its practices of avoiding disclosing information about active investigations and limiting congressional hearings to "appropriate supervisory personnel, rather than line attorneys and agents."
Daly and Morgan are both not considered supervisory personnel, seemingly matching the criteria for a Congressional hearing according to the DOJ itself.
When the DOJ initially refused to cooperate, Jordan summoned two of the individuals in question. After some back-and-forth, the DOJ eventually agreed to let Jordan interview them while also allowing department counsel to sit in on the interviews.
The transcripts of those interviews backed up some of the claims made by the whistleblowers, including that the Department of Justice's investigation of Hunter Biden was proceeding sluggishly and that the case's lead prosecutor, special counsel David Weiss, was prevented from filing official criminal charges against Hunter Biden in both California and Washington, D.C.
It is unknown whether or not the DOJ intends to cooperate with the subpoenas, but Daly and Morgan are likely to have additional information on the topic.
The Department of Justice said nothing else about them at this time.
A former IRS criminal investigator named Gary Shapley went public with his worries about the Hunter Biden investigations this year, claiming that Daly had filed a case against Biden for the tax years of 2014 and 2015 to a federal attorney, Matthew Graves.
According to Shapley, Daly initially claimed that the Washington, D.C. office was eager to take on the lawsuit against Hunter Biden, but then he reportedly altered his tune and claimed that Graves was not interested.
"And then it was 2 or 3 days later, Mark Daly calls and says, 'No, they don't support it,'" Shapley stated. "'So we're basically dead in the water.'"
In a meeting in June of 2022, Daly's colleague Morgan allegedly argued that the president's son should not face criminal prosecution.
After charges surfaced this week that Vice President Joe Biden meddled in his son's business transactions, House Speaker Kevin McCarthy (R-CA) initiated an impeachment inquiry, which included a probe into the Department of Justice. Republicans have provided a number of possible clues, but they insist an investigation is necessary to unearth evidence of impeachable actions by Joe Biden.
On Thursday, Weiss, following an investigation by the Department of Justice, filed an indictment against Hunter Biden for three felonies related to the younger Biden's alleged illegal possession of firearms while being addicted to illegal substances. However, House Republicans have made clear their belief that these charges are insufficient.
This news comes after it was announced that an official indictment was being handed down on Hunter Biden for his alleged tax and gun crimes that he almost got away with due to a plea deal that fell through.
It took the federal judge presiding over the case, who reviewed the plea deal, rejecting it to make the sweetheart deal fall apart. She cited serious concerns that the prosecution and the defense were not considering all of the implications of the crimes Hunter may have committed.
That case will be going to trial, but has yet to receive a trial date. The DC Daily Journal will keep you updated on any news about the Hunter Biden investigations.