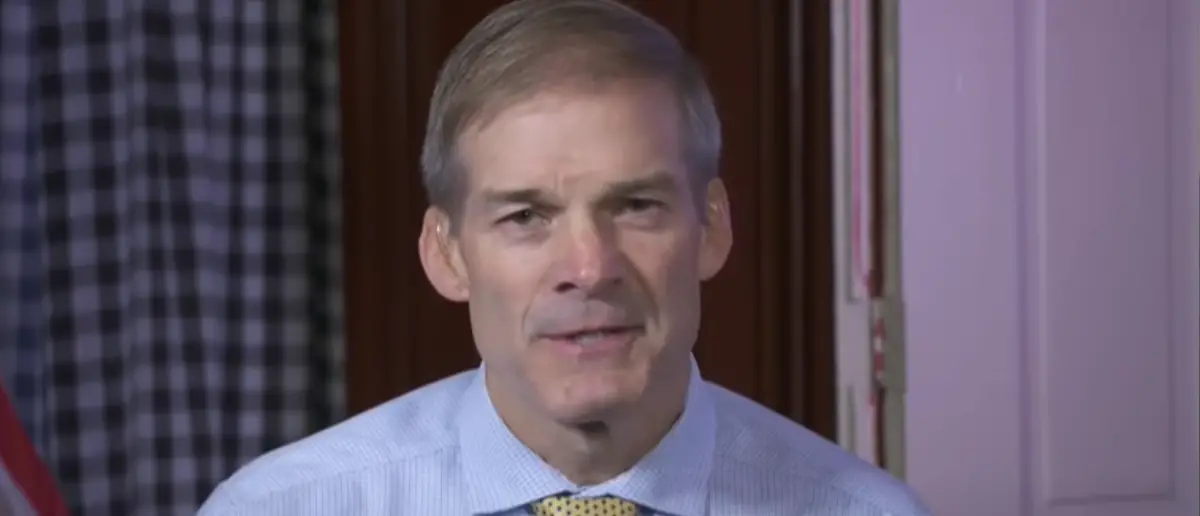 Conservative GOP Representatives like Jim Jordan have had enough of Biden's games. That's why he's taking matters into his own hands.
And now Jim Jordan has sent Joe Biden a letter that has the entire White House in utter panic.
The House Judiciary Committee's new chairman, Rep. Jim Jordan (R-OH), has spent no time in stating his intention to hold the Biden administration accountable.
On Tuesday, he issued seven letters to various officials of the administration regarding their prior practices of disregarding demands for conversations and documents. He recently opened an investigation into President Joe Biden's handling of secret documents.
#BREAKING: @Jim_Jordan just sent letters to numerous Biden Administration officials renewing outstanding requests for communications and documents.

House Judiciary Republicans will use compulsory processes, if necessary, to get answers for the American people.

— House Judiciary GOP (@JudiciaryGOP) January 17, 2023
One of the letters distributed on Tuesday was addressed to Ron Klain, the White House chief of staff, who was contacted on November 18, 2022, to follow up on letters from June 14, 2022, and from October 17, 2022.
The letters were written by other Republican members as well as Jordan, who was the ranking member at the time.
The subsequent letter reiterated the request for such information made in the November 18 letter, which explained how the members "have made several requests for information and documents concerning the Biden Administration's misuse of federal criminal and counterterrorism resources to target concerned parents at school board meetings,"
The fact that Klain's letter mentions notable actions taken by the White House in the latter half of last year makes it particularly meaningful.
Jordan received a letter from Richard Sauber, Special Counsel to the President, on December 29 denying requests.
The fact that the letter was leaked to POLITICO beforehand is even more damning.
Jordan writes to Klain as follows:
To date, you have not complied with our long-outstanding requests for information and documents. Instead, the Biden White House provided a perfunctory letter that discounted Congress's constitutional oversight authorities, failed to produce any documents or information requested, and declined to address any matters of substance. The White House leaked this letter to the media, and briefed at least one reporter on it, before transmitting the letter to the Committee at 4:34 a.m.—severely undercutting the White House's purported commitment to working with us in "good faith."
Jordan stated in Klain's letter that they "are prepared to resort to compulsory process, if necessary, to obtain this material."
Attorney General Merrick Garland received another letter referencing letters from October 11, October 28, and November 2.
Inquiries of "the operations and actions of the Department of Justice" have been conducted by Jordan and the other Republican lawmakers.
More letters were also issued to several Biden administration departments asking for "information and documents concerning the operations and actions." 
A report from right before the midterm elections, which led to Republicans regaining control of the House, also expressed similar worries.
Republican staff members published the 1,050 page report titled "FBI Whistleblowers: What Their Disclosures Indicate About the Politicization of the FBI And Justice Department" on November 4, 2022.
Now that Republicans are in control of the U.S. House of Representatives, they control the power of subpoena.
Expect Republicans to give Democrats a taste of the same medicine they got when Democrats were in control of the U.S. House in recent years.
Stay tuned to the DC Daily Journal.