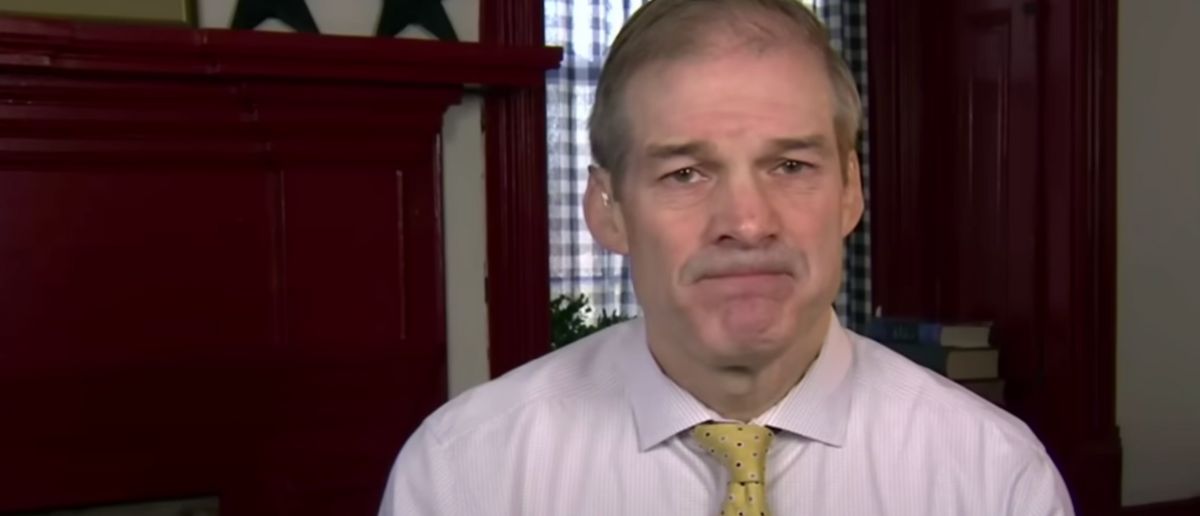 Joe Biden's goose is cooked this time. And there isn't any way out of it.
And Jim Jordan unveils bombshell impeachment news you have to see.
The number of scandals Joe Biden is dealing with every day is too many to list.
But the biggest one by far is the accusation that Joe Biden received bribes in exchange for political favors.
And we're talking millions to himself, his brother, and his son over the course of years.
That doesn't even mention his hidden documents that he kept in his Delaware garage.
Or his political strong-arming in Ukraine that we have audio evidence of.
Nope, this is just the tip of the iceberg. But it may be the end of the line for him.
According to Fox News reporter Maria Bartiromo, Jim Jordan said investigators will continue to gather information until the end of December and make a decision on how to proceed in early 2024.
"I believe we will get the depositions and the interviews done in this calendar year and then make a decision early next year whether … the actual evidence warrants going to articles of impeachment and moving to that stage of the investigation," Jordan said during an interview on Sunday Morning Futures, alluding to a new wave of subpoenas and transcribed interview requests.
"But I think, this year, November, December, we will depose all these people we still need to depose, and then we can make a decision," he added.
The impeachment investigation, which is looking into whether the Biden family's business operations have encouraged government corruption, officially began in mid-September.
Biden and his friends maintain that the president has done nothing illegal and that the investigation is tainted by politics.
At the outset, then-House Speaker Kevin McCarthy (R-CA) delegated oversight to House Oversight Chairman James Comer (R-KY), and Jordan and Ways and Means Chairman Jason Smith (R-MO) agreed to assist.
Comer said on Bartiromo's show last weekend that Biden should be impeached, but added, "That's going to be left up to the speaker."
Rep. Mike Johnson (R-LA), the new speaker who took over for McCarthy, recently told reporters that he would not "predetermine" an outcome.
"But I do believe that very soon we are coming to a point of decision on it," Johnson said, adding that the impeachment inquiry phase is an "important step" in ensuring due process.
Jordan's committee has been investigating the Department of Justice's criminal investigation of Hunter Biden, the president's son, amid concerns expressed by whistleblowers that the investigation has been conducted in a manner that precludes substantial penalties.
The Judiciary Committee chairman frequently stated that House Republicans are "driven by facts," in contrast to Democrats and their politically motivated impeachment investigations into former President Donald Trump.
Stay tuned to the DC Daily Journal.