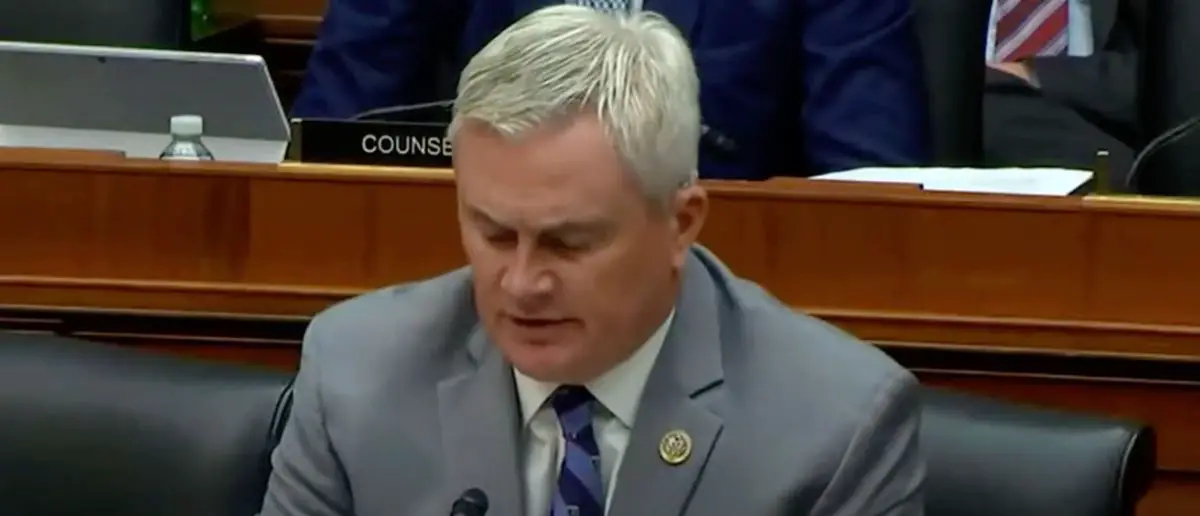 The Biden administration is coming to the end of the line. There is nowhere to hide any longer.
And Joe Biden shuddered in fear when this top Republican went on the offensive.
Joe Biden has been smacked with allegations of breaking multiple laws along with countless with family members.
According to reports, Biden and his family have personally enriched themselves by selling political favors to foreign actors.
But now the FBI is playing cover for the Biden family once again.
During a meeting with House Oversight Chair James Comer (R-KY) on Monday, the FBI allegedly failed to present a record that supposedly details evidence of a criminal plot involving then-Vice President Joe Biden, the House Oversight Committee verified to Breitbart News.
The committee hoped that the FBI will comply with the May 3 subpoena. However, the staff of the committee left Monday's discussion "regarding confidential human source reporting" empty-handed.
"At today's staff briefing with FBI officials, the FBI again did not produce the unclassified record subpoenaed by Chairman Comer," an Oversight Committee spokesperson said in a statement.
"The Oversight Committee will announce next steps soon."
The Justice Department did not deny the existence of the record alleging a criminal plot involving the president in a letter to Comer on May 11.
The paper, an FBI-created FD-1023 form, supposedly describes a deal between now-President Biden and a foreign national including the exchange of money for policy decisions.
Comer issued the subpoena in response to legally protected information made to Sen. Chuck Grassley's (R-IA) office by a whistleblower.
The DOJ had until May 10 to submit the document that was reportedly in their possession.
According to a letter acquired by Breitbart News, Christopher Dunham, the DOJ's acting assistant director in the office of congressional affairs, warned Comer that such information was "sensitive law enforcement" material and refused to disclose it immediately.
After the DOJ refused to meet with Comer, the Oversight Committee staff met with the FBI on May 15. Comer described the discussion as "troubling" since the FBI refused to "disclose whether the FD-1023 form exists."
On May 22, the FBI agreed to meet with the committee's attorney.
"The FBI's delay in producing a single FD-1023 form is unacceptable," Comer wrote to FBI Director Christopher Wray on Friday.
"Notwithstanding these difficulties, the Committee will continue participating in the accommodations process in the hopes that the FBI will change course and begin discussing accommodations that will meet the Committee's needs."
One thing is for sure, if they dig deep enough, there's sure to be more to come.
Stay tuned to DC Daily Journal.