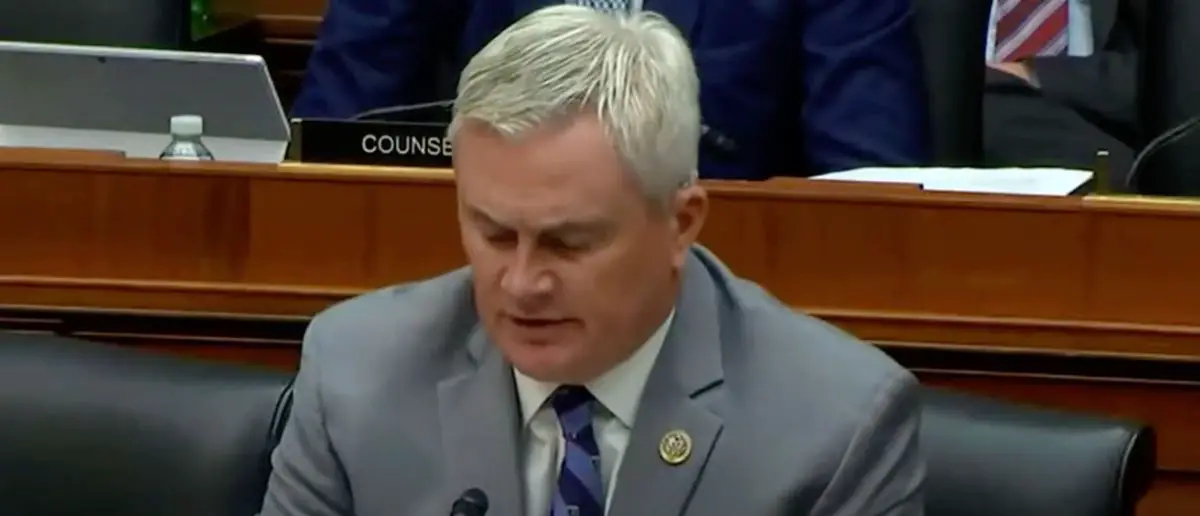 There has been no shortage of bad news for the Biden administration. And it looks like this week is going to be a doozy for him too.
And Biden just started this week with a huge slap in the face.
This presidency has been the most scandalous in recent memory.
Of course, if you took all of the lies told against Donald Trump as truth, then you would have to say his presidency was.
From Russia collusion to Ukraine strong-arming, every single one of their attacks has fallen flat on its face.
But Joe Biden's allegations are far more serious. And it's getting so much worse for him this week.
House Oversight Committee Chairman James Comer promised Wednesday that "disturbing findings" in the GOP-led inquiry into President Biden's role in his family's overseas income will be released shortly.
According to Fox News host Jason Chaffetz, the Kentucky Republican's committee has gotten data from six institutions — two more than previously known — demonstrating proof of international money coming into the first family's coffers.
Comer also hinted at a statement coming this week, claiming that it would reveal "disturbing findings" made by investigators recently.
"We're up to six banks now, Jason, and we're gonna have an announcement hopefully next week. More findings, more disturbing findings," Comer said.
"Bank records don't lie. People make a big issue out of taxes but people cheat on their taxes all the time, but it's hard to cheat on bank records," the Oversight Committee chairman added.
Comer also stated that his committee is requesting records from the Treasury Department that he believes have evidence about the bribery charges leveled against the president by an FBI informant in June 2020.
He also told Chaffetz that the inquiry is now "entering the deposition phase," and that former Hunter Biden business partner Devon Archer will be the first of several people to be deposed.
"We have a list of who's who that were involved in the Biden organization that we plan on deposing throughout the summer," Comer announced.
The congressman also stated that his committee had requested a briefing from the Secret Service regarding the dime-sized package of cocaine discovered in the White House on Sunday, and he asked the agency a slew of questions.
"We have concerns about national security risks. Obviously, there are a lot of explanations that could be made for what happened there. But you know, at the end of the day, with all the money and all the security that we have around the White House, something like this should never happen," Comer said.
The Kentucky Republican has also indicated that he intends to examine the Secret Service about how much time the president's son Hunter — a recovering crack cocaine addict — has spent at the White House, alleging that he poses a national security concern.
"We're concerned about the fact that the president's son, who we've said for seven months now is a risk to our national security, is spending so much time in the White House. We have reports that say he's spending more time there than Joe Biden is," Comer argued, noting that "we don't really know where Hunter Biden lives."
Comer added that his concerns derive from Hunter Biden's association with "very questionable characters" as well as the first son's history of drug abuse.
He also stated that he intends to question the Secret Service about the agency's alleged efforts to "protect" the Biden family after Hunter Biden's ex-girlfriend — the widow of his late brother, Beau — dumped his gun in a trash can while the Bidens were not under Secret Service protection.
"If you go back to one of the things that Hunter Biden pled guilty on was illegal possession of a firearm, and we have reports that the Secret Service went and tried to talk to the firearms dealer to find out who he had notified and were snooping around with it. That's concerning," Comer said.
Stay tuned to the DC Daily Journal.