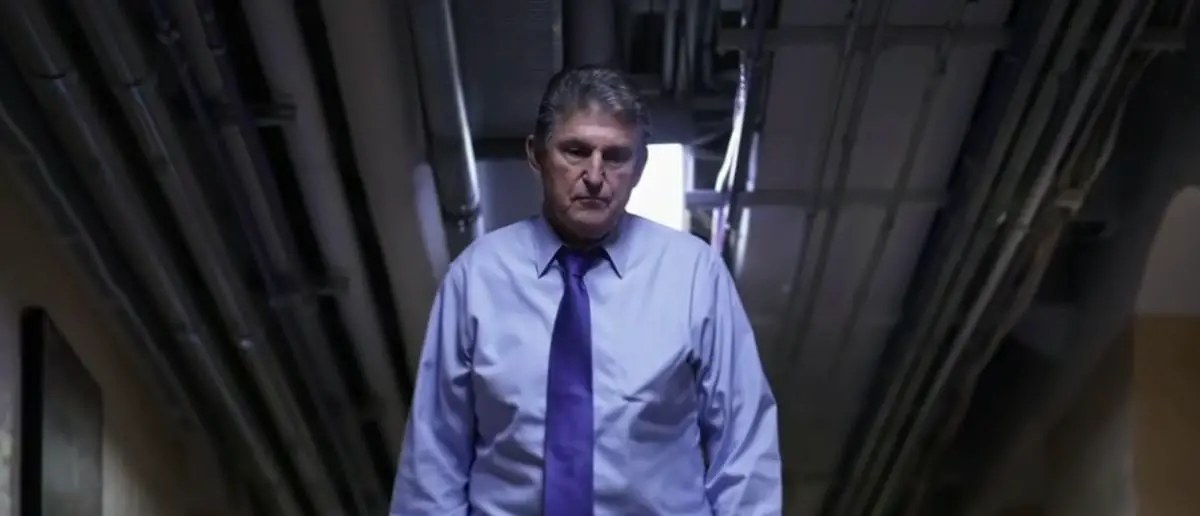 U.S. Senator Joe Manchin is a man with a lot of power right now. But not for the reasons you may think.
Because Joe Manchin is preparing a 2024 announcement with shocking consequences for the Democrat Party.
The rumor mill on what Joe Manchin is going to do in 2024 is running at full speed.
So far, no one has really known what the U.S. Senator from West Virginia is going to do. He could run reelection for his Senate seat, he could launch a long-shot bid for the Democrat nomination for President. He could also step away from politics all together.
He's also not given any real clue as to what he's most likely going to do come 2024, leaving the media left to speculate to no end.
This also has the Democrat Party extremely nervous because of the value of his Senate seat as they defend a razor-thin majority in the Senate chamber in the 2024 elections. They also have to defend way more seats than the Republicans do, meaning every single seat is do or die for the Democrats.
They're also nervous that he could run for President and potentially take away crucial votes away from the Democrat incumbent, Joe Biden, if he launches a third-party bid.
This is why Manchin possesses so much power. His next move changes everything. And we may finally have a real clue into what he's thinking.
According to the Washington Post, Joe Manchin is going to be headlining an event for the group called "No Labels", which describes itself as a bipartisan organization that promotes "centrism" in American politics.
This has Democrats nervous because there's been rumors that No Labels is looking for someone to lead a third-party 2024 Presidential ticket. Someone who represents centrism and bipartisanship in America.
No Labels might be trying to tap Joe Manchin for this role by having him headline this town hall event in New Hampshire at St. Anselm College.
More evidence of this is that Utah Governor Jon Huntsman (Republican) will be attending the event with Senator Joe Manchin.
No Labels put out a statement on the behalf of Joe Manchin that should also raise the alarm bells for the Democrats trying to hold onto their power in Washington, D.C. in 2024.
"It is clear that most Americans are exceedingly frustrated by the growing divide in our political parties and toxic political rhetoric from our elected leaders," Manchin said according to No Labels.
"Our political discourse is lacking engaged debates around common sense solutions to solve the pressing issues facing our nation," he continued.
This comes after Joe Manchin just reiterated with the media this week that he does not have anything to share with anyone at this time.
He shared with CNN that he hasn't "ruled out anything or ruled in anything" either. Of course, CNN jabbed him for these comments saying that he's trying to hide a Presidential bid.
The Leftist media will surely do anything they can to demonize Joe Manchin in the event that he does launch a 2024 Presidential bid that only serves to detract from Joe Biden rather than the likes of Donald Trump or Ron DeSantis in the general election.
Democrats have been sweating this possibility for months because back in March of this year, the Democrats in Arizona tried to prevent No Labels from being allowed to have ballot access in the state through a lawsuit.
One of former President Barack Obama's top political advisors, Dan Pfeiffer, even went so far as to say that Manchin running a third-party ticket is "one obvious way that Trump could win."
If you're a conservative voter or a major Republican candidate like Ron DeSantis or Donald Trump, though, you're cheering on Joe Manchin. Joe Manchin simply doesn't pose a real threat to steal the conservative base away. At least not nearly to the same degree that it does to the Democrat voting base that is already disheartened by Joe Biden's failures.
Stay tuned to the DC Daily Journal for more 2024 Presidential race analysis and updates.