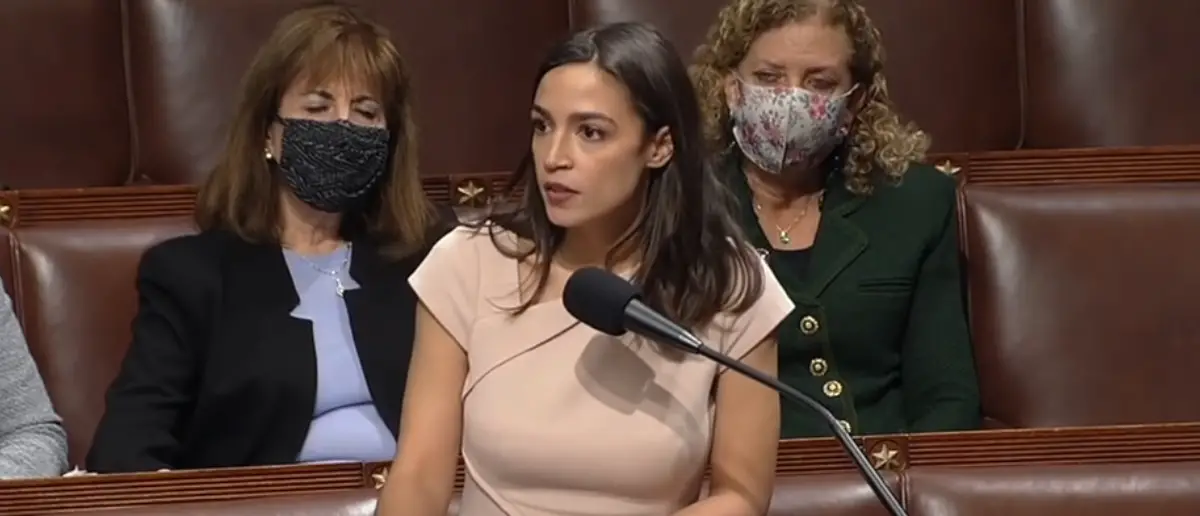 The radical Left is waging all out war on America's institutions. They want total control, no matter the cost.
And a major Democrat just lobbed an insane threat towards the U.S. Supreme Court that you won't believe.
Even if Donald Trump wins a second presidential term in 2024, there's probably nothing he can do that will eclipse the impact he made during his first term.
His three Supreme Court nominees that got confirmed to the High Court bench have made their impact felt, handing conservatives huge wins over the past few years.
In the summer of 2022 alone, the new conservative majority bench handed down two simply massive rulings that will forever change American politics.
The first was the ruling that declared the New York gun control law that required citizens to provide an accepted reason to apply for a permit to be unconstitutional.
And everyone knows about the Dobbs ruling that saw Roe v. Wade finally overturned and handing the issue of abortion back to the states, a win that conservatives had been hoping and praying would happen for decades.
But, of course, conservatives getting any huge Supreme Court wins means that the radical Left will absolutely lash out.
House Democrat and self-proclaimed socialist Alexandria Ocasio-Cortez, in particular, has been waging a real war against the Supreme Court for handing down rulings she doesn't like.
In the wake of the Dobbs ruling, she said that it's her "constitutional duty" to impeach the Supreme Court Justices just because they have voted for rulings she disagrees with.
Democrat Alexandria Ocasio-Cortez: It's "our constitutional duty to reign in" and impeach Supreme Court justices for rulings we don't like. pic.twitter.com/ME3ethvLi6

— RNC Research (@RNCResearch) June 30, 2022
Now she's saying that the Supreme Court has "given up" its legitimacy and authority because of the rulings being handed down that her radical base aren't fond of.
Alexandria Ocasio-Cortez says the Supreme Court has "given up a very large degree of their authority" because they've made decisions she doesn't like pic.twitter.com/dWkDEdy8O4

— RNC Research (@RNCResearch) April 19, 2023
She's saying this because the Supreme Court is expected to weigh in on the legal battles over the abortion pill that are being waged right now.
Federal Judge Matthew Kacsmaryk stunned everyone when he ruled that the FDA's approval of the abortion pill Mifepristone from 23 years ago was invalid, and it set off a political firestorm.
Other legal challenges were brought against that ruling, and now the Supreme Court is likely going to be the deciding factor here.
But that makes Alexandria Ocasio-Cortez and her Democrat lackeys extremely nervous.
The current Supreme Court makeup has already indicated with the Dobbs ruling that they view the abortion issue to be a state issue more than a federal one.
With that in mind, the most likely outcome here is that they will rule that each state should regulate the abortion pill for its own citizens.
That won't sit well with the radical Democrats like Alexandria Ocasio-Cortez, though. They want total control and will do anything to get it.
That's why they are calling for Joe Biden to quite literally ignore the judicial institutional system in America to continue offering the abortion pill with FDA approval.
Remind us again, who are the more dangerous insurrectionists? The January 6 punks or the Washington, D.C. Swamp politicians?
Stay tuned to the DC Daily Journal.