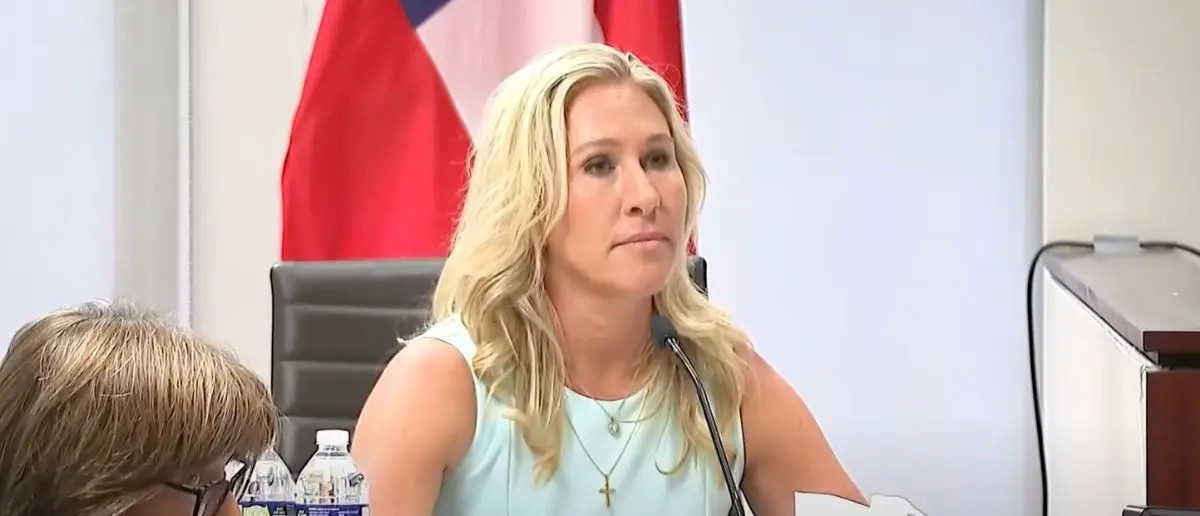 Marjorie Taylor-Greene is one of Trump's strongest allies in Congress. But even he never expected her to do this.
And now she dumbfounded Donald Trump with this shock announcement.
Rep. Marjorie Taylor-Greene has been unwavering in her support for former President Trump.
She's constantly tweeting about his accomplishments and poll numbers, and her twitter bio even says "Pro-Life Pro-Gun Pro-Trump."
Now she's going on a crusade to exonerate Donald Trump and his followers from the Democrats' claims about the events of January 6th.
She has just announced that the tapes from January 6 will be distributed to multiple media soon.
On Wednesday, Greene revealed that House Speaker Kevin McCarthy (R-CA) had granted "unfettered access" to the audio to reporters John Solomon, Julie Kelly, and "a third outlet."
I'm excited to share the good news that just as I promised the J6 tapes are being released!@SpeakerMcCarthy has given @jsolomonReports, @Julie_kelly2, and a third outlet unfettered access to the J6 tapes, and their reporting on it starts tomorrow.

This is the transparency the…

— Rep. Marjorie Taylor Greene🇺🇸 (@RepMTG) May 31, 2023
Greene also stated that they will begin reporting on the tapes on Thursday.
"This is the transparency the American people deserve and I look forward to their reporting!" Greene used social media to express himself.
Greene revealed earlier this month that she had been asked by several people when the tapes will be released, and that she was "wondering the very same thing."
A lot of people are asking me when we are going to release the J6 video tapes.

Well I'm wondering the very same thing and waiting too.

The American people paid for the video cameras that are installed all over the Capitol building that they also pay for.

And most of all the…

— Marjorie Taylor Greene 🇺🇸 (@mtgreenee) May 7, 2023
The tapes were distributed to other reporters on January 6, after former Fox News anchor Tucker Carlson was the first to acquire them earlier this year.
McCarthy's decision to give the footage to Carlson was heavily panned by Democrats and even some Republicans, who said that Carlson had disseminated disinformation on a variety of matters.
McCarthy has defended his choice to provide Carlson the tapes.
The riots on January 6 occurred just before President Donald Trump's departure from the White House in 2021.
Trump, who is running for president again in 2024, claimed earlier this month that he would pardon the majority of the Jan. 6 protestors, but he did acknowledge that a few of them "got out of control."
Former Arkansas Gov. Asa Hutchinson, a Republican running for president, has declared that he has no plans to provide "blanket pardons" to the demonstrators on January 6.
Hutchinson also claimed that President Joe Biden would be "certainly" re-elected in 2020.
Stay tuned to DC Daily Journal.