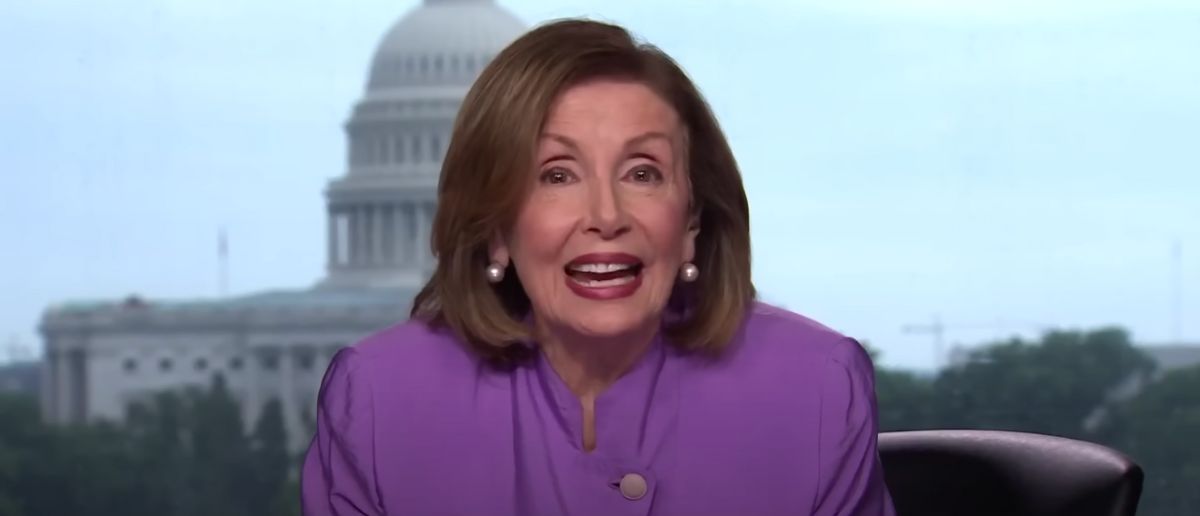 Pelosi has long been a major force in politics. But her age has made many question whether she'd continue.
And Nancy Pelosi made a re-election announcement that just shocked Capitol Hill.
Former House Speaker Nancy Pelosi, D-Calif., said Friday that she will run for re-election to the United States House of Representatives for a 20th term in 2024.
Pelosi, 83, announced her candidacy for San Francisco's 11th Congressional District with a post on X, the site formerly known as Twitter.
"Now more than ever our City needs us to advance San Francisco values and further our recovery. Our country needs America to show the world that our flag is still there, with liberty and justice for ALL," Pelosi said.
"That is why I am running for reelection — and respectfully ask for your vote."
Pelosi stepped aside as leader of the House Democratic Caucus last year, handing along the baton to current House Minority Leader Hakeem Jeffries, D-New York. She is now a member of the rank-and-file, but Democratic colleagues have dubbed her "Speaker Emerita" in honor of her more than 35-year service in the House.
First elected to Congress in 1987, the Democratic leader made history as the first female speaker in 2007, and she reclaimed the gavel in 2019.
Pelosi led the party through significant legislative accomplishments, including as the adoption of the Affordable Care Act, as well as stormy periods, including the impeachment of former President Donald Trump twice.
Her declaration puts an end to any speculation about her retirement, though it comes amid concerns about the elderly age of several elected figures, including Senate Majority Leader Mitch McConnell, R-Ky., 90-year-old Sen. Dianne Feinstein, D-Calif., and President Biden, who is 80.
Last month, McConnell, 81, froze in front of TV cameras for the second time this year, raising questions about his age and fitness for office.
According to an announcement made Tuesday, McConnell's doctors cleared him to resume normal activities after finding no evidence of a stroke or seizure following many tests.
Despite this, detractors such as Republican presidential candidate Nikki Haley, referred to the Senate as a "privileged nursing home."
Rep. John James, R-Mich., sponsored a motion in the House to alter the Constitution to establish an age limit on holding federal office.
James' proposal would prohibit anyone 75 or older from running for president, vice president, or either house of Congress.
Biden has also been questioned about his age. According to a recent Wall Street Journal poll, two-thirds of Democrats believe he is too old to run for president again. Pelosi, on the other hand, has defended the president, calling age "relative."
"I think the president should embrace his age, his experience, the knowledge he brings to the job. Actually, the leader on the other side is not much younger. I don't like to use his name, but you know who I mean. He's not that much younger. So I don't think — age is a relative thing. It is — and I think this president, our country is very well served by his leadership, again, his experience, his knowledge, and it counts for a lot," she said.
She went on to say that Biden is "a kid to me."
Stay tuned to the DC Daily Journal.