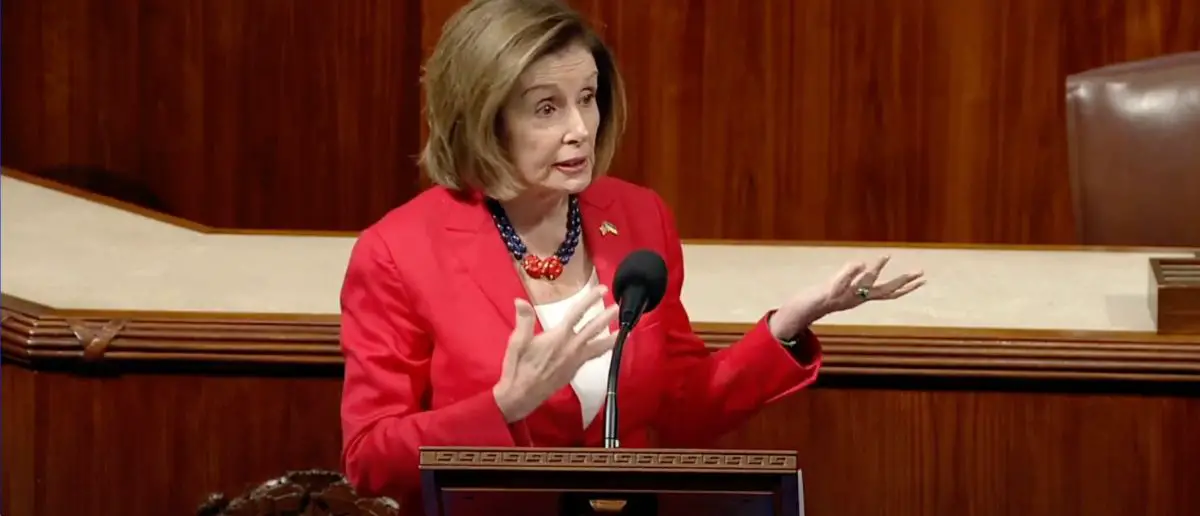 Politicians are used to fighting against their opponents. But now there's a new and tragic fight on the table.
And Nancy Pelosi was rocked to her core by this terminal diagnosis
Former House Speaker Nancy Pelosi has spent decades consolidating power and building the Left's influence in Congress.
And with a major election coming up in 2024, her and her colleagues need every seat that they can get.
They only need six seats in the election to flip control. But now one Democrat has to throw in the towel after receiving terrible medical news.
Rep. Jennifer Wexton (D-VA) will not run for reelection in 2024 after physicians diagnosed her with "Parkinson's on steroids."
Wexton, 55, was diagnosed with progressive supranuclear palsy after previously revealing she had Parkinson's disease. The two diagnoses are frequently confused.
According to the congresswoman, "my doctors modified my diagnosis to Progressive Supra-nuclear Palsy — a kind of 'Parkinson's on steroids.'"
She explained, "There is no 'getting better' with PSP. I'll continue treatment options to manage my symptoms, but they don't work as well with my condition as they do for Parkinson's."
Patients with progressive supranuclear palsy often live another five to seven years after being diagnosed.
Wexton told the Washington Post that she asked her doctor if she could run for re-election. "Why would you want to?" asked her doctor.
Progressive supranuclear palsy is known to progress significantly faster than Parkinson's disease. It also does not respond the same way to treatment. Both illnesses are incurable.
Because of the new diagnosis, the congresswoman has decided not to run for re-election.
"People I know know I've struggled for a long time," she said in the interview. "I'll be able to relax and enjoy the time I have left and the time I have left in Congress."
Her new ailment was discovered in June, but she continued with therapy in the hopes of being able to run again.
"But what became clear was that not only would I not be able to handle the rigors of campaigning in a tough district (hours of daily call time! Campaign rallies! Trackers and attack ads!), even if I could, it may have literally killed me," she said.
"And my life is definitely too short for that!" Wexton went on to say.
During the interview, she expressed to her chief of staff, Abigail Carter, "It's not OK. It's not OK at all. … I'm going to die, which isn't fair."
An update on my health and my plans for serving #VA10 in Congress. pic.twitter.com/815hxhtRBv

— Rep. Jennifer Wexton (@RepWexton) September 18, 2023
Minority Leader Hakeem Jeffries (D-NY) said in a statement following the announcement, "The entire House Democratic Caucus family is keeping Jennifer and her family in our prayers as she courageously takes on this next chapter and continues to use her platform to raise awareness of neurological disease. Jennifer's strength is an inspiration to us all and we look forward to partnering with her throughout the balance of the 118th Congress and beyond to support the millions of families confronting this diagnosis and to advance efforts to find a cure."
Senator Tim Kaine (D-VA), a member of Virginia's delegation, paid tribute to Wexton on Twitter, writing, "When I think of Jennifer Wexton, I think of this photo of her, as Wonder Woman on Halloween in 2018. She is an amazing public servant, listener, and fighter for her constituents. I will miss her terribly in Congress and I'll be keeping her in my prayers."
Stay tuned to the DC Daily Journal.