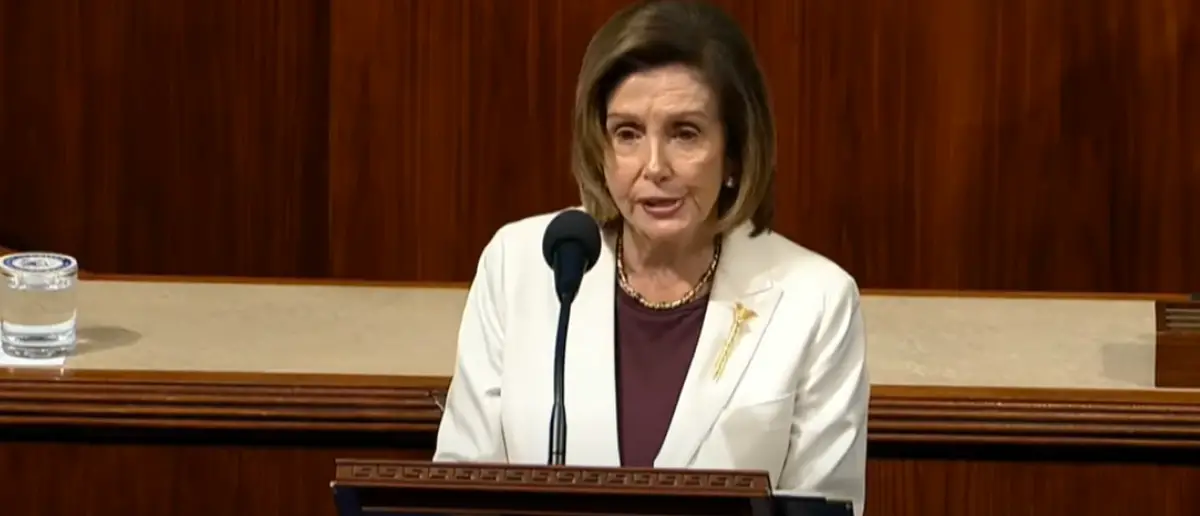 House Democrat Nancy Pelosi isn't getting any younger. It's only a matter of time before she can't fulfill her duties anymore.
Because Nancy Pelosi just went braindead in this strange video with Hillary Clinton.
The former Speaker of the House, Nancy Pelosi (D-CA), is definitely a little weird to put it nicely.
She's been accused on a number of instances of being under the influence while she was speaking to reporters and to the public due to how much she sometimes struggles to get through simple sentences.
Pelosi just comes across as not very authentic, at the very least. Most Americans simply don't like her.
A perfect example recently came from a sit down conversation she had with another very unpopular politician – Hillary Clinton.
Pelosi and Clinton sat down for a conversation at Columbia University earlier this month and Pelosi started going on about how much she lives Hillary Clinton.
She said that "our children" is the most important issue for Congress to address, whatever that means.
And she said that Clinton had done the most "for our children" out of anyone she's ever met in her time in politics.
"People ask me what are the three most important issues facing the Congress, and I always say the same thing: Our children, our children, our children," Pelosi started out.
"And no one has done more in every aspect of her public and private life for our children, our children, our children, than Hillary Clinton, Hillary Clinton, Hillary Clinton," Pelosi said.
We at the DC Daily Journal have no idea what she was trying to say. Watch the video below for yourself.
It's a pretty weird clip for a few reasons.
First of all, what in the world does she mean by "our children" is the most important issue facing Congress today?
Maybe she thinks children are a threat to society. That would explain why she loves and defends abortion so much.
Secondly, what does she mean Hillary Clinton's done the most for our children than anyone else?
Clinton served as a first lady, a Secretary of State, and a failed presidential candidate. What exactly did she do for children?
Lastly, the way Pelosi repeats herself is just odd. It sounded like she was really trying to hammer home how much she loved Hillary Clinton, so she just repeated herself like a broken record.
Either that or it was another case of "drunk Pelosi."
Stay tuned to the DC Daily Journal.