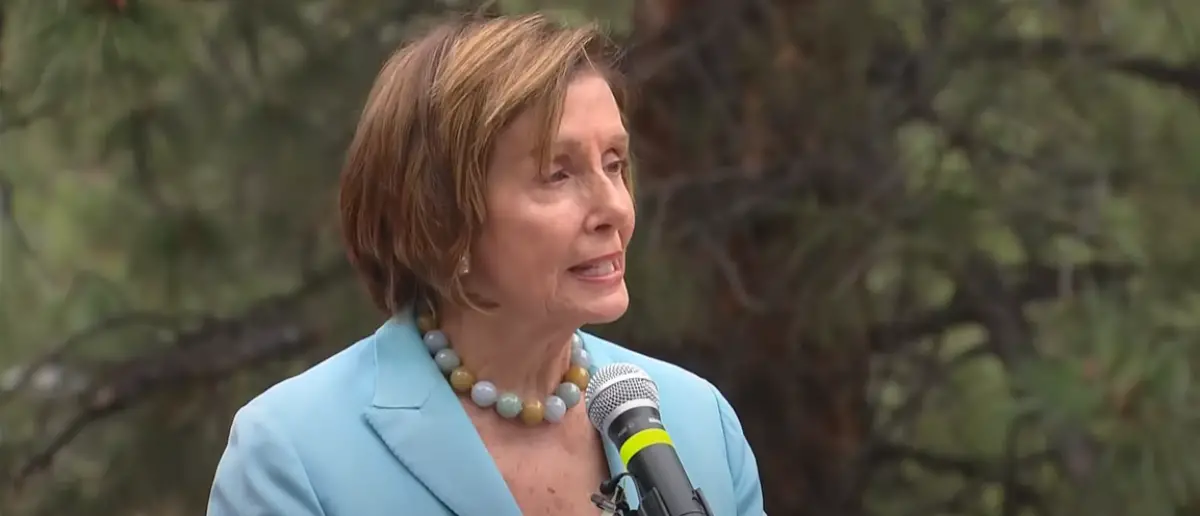 Pelosi's star is waning. She's already lost her speakership, and it's about to get worse.
And Nancy Pelosi's heart stopped after being hit with this awful news.
As the former Speaker of the House, Nancy Pelosi has wielded some of the most important power in America.
Where is she now? Pretty much just voting for anything the current House Minority Leader, Hakeem Jeffries, wants her to.
What a fall from grace. But there's something much worse than losing the speakership, there's failing to take back the majority.
And with Biden and Kamala's poll numbers down the tubes and Americans wanting a change, it looks like the Democrats are weaker than ever.
Every single race counts in 2024 if they have any chance at taking back the House, but one announcement has Nancy Pelosi scared stiff.
Mark Houck, a pro-life activist, has announced his candidacy for Congress.
"I am running for Congress to further protect my family, those in the 1st district, and the Republic," Houck stated in an announcement on his campaign website. Houck is a Catholic parent with seven children from East Greenville, Pennsylvania.
In September 2022, FBI agents captured Houck at gunpoint in front of his wife and children at his home, sparking a national outcry.
Houck was arrested in connection with an incident in which he shoved a pro-abortion activist to the ground in front of a Planned Parenthood office after the activist threatened his 12-year-old son repeatedly.
The DOJ claimed the shoving violated the Freedom of Access to Clinic Entrances (FACE) Act, but Houck was acquitted in January after video evidence showed him acting in defense of his son.
"I have seen first-hand what an out of control government can do to its citizens," Houck said. "I will fight to protect all people and their rights under God and our Constitution. My platform is based on common sense."
If elected to Congress, Houck, 48, intends to "focus on restoring traditional values and principles that are central to the American identity, such as faith, family, and freedom of speech, religion, and the right to bear arms."
He also prioritizes immigration policy, education reform and school choice, and the pro-life movement.
Last year, CatholicVote honored Houck and his family with the Hero of the Year Award for their work in the pro-life cause and as the creator of the apostolate The King's Men, a non-profit organization dedicated to men's Catholic formation.
"Catholics across the country will be excited to hear about Mark Houck running for Congress. Mark is a longtime champion of the family and the unborn," said Joshua Mercer, Vice President of CatholicVote.
"Mark Houck knows firsthand how reckless and political our federal agencies have become," Mercer added.
"If elected to Congress, we could have Mark Houck serving on the House Judiciary Committee where he could hold the FBI and Justice Department accountable."
Stay tuned to the DC Daily Journal.