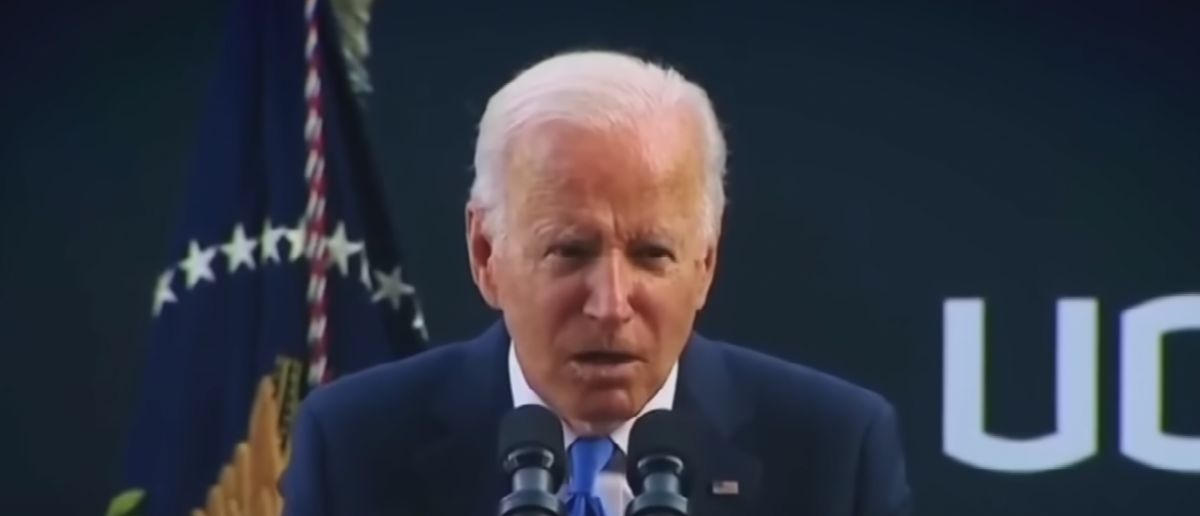 The Joe Biden administration has been playing damage control. But even Democrats are sick of him.
Because President Biden just got utterly destroyed by two words from the last person he ever expected.
The Joe Biden classified documents debacle couldn't have come at a worst time for the White House and the Democrats.
For the past several months, Democrats have been calling for Donald Trump to be "held accountable" for his supposed "crimes" that the FBI uncovered in their raid at Mar-a-Lago.
Taking down Donald Trump is all the Left has been able to talk about for years to keep him from ever holding office again.
So when it came out that Joe Biden was mishandling classified documents from his time as the Vice President, it was a hard pill to swallow for the Left.
They had to turn on Joe Biden and hold him to the same standard that they've held Donald Trump, or appear like hypocrites.
And it appears that some Democrats are choosing the option of turning on the Joe Biden administration entirely.
Senator Debbie Stabenow is one such Democrat.
In an appearance on NBC with Chuck Todd, Senator Stabenow described Joe Biden's handling of classified documents "certainly embarrassing."
"Well, it's certainly embarrassing. Right? I mean, it's embarrassing that you would find a small number of documents, certainly not on purpose," Stabenow said on NBC.
"They don't think it's the right thing and they have been moving to correct it, working with the Department of Justice, working with everyone involved with the archives. And so from my perspective, you know, it's one of those moments that obviously they wish hadn't happened," she added.
Of course, Stabenow wasn't too harsh on Joe Biden and tried to turn it around on Republicans.
"But what I'm most concerned about, and this is the kind of thing that the Republicans love, we just heard it from my colleagues, Senator Johnson, let's talk about investigations, let's create chaos. Let's not talk about the fact that we have a manufacturing renaissance going on in this country," she continued.
Stabenow would go on to try to brush the classified documents under the rug by arguing that the economy is stronger under Joe Biden due to "lower unemployment" rates.
But of course, we all know that is a lie.
The vast majority of Americans have been feeling the economic pinch over the last two years.
Groceries are up anywhere from 10-50%.
Major companies are laying off employees by the thousands.
Mortgages have become impossible to afford for most Americans with mortgage rates reaching levels unseen since the 1990s.
The truth is that the economy is not stronger under Joe Biden's administration.
Stabenow doesn't need to try to change the conversation from Joe Biden's failures on handling classified documents.
But you can always rely on Democrats to wiggle their way out of scandals one way or another.
Stay tuned to the DC Daily Journal.