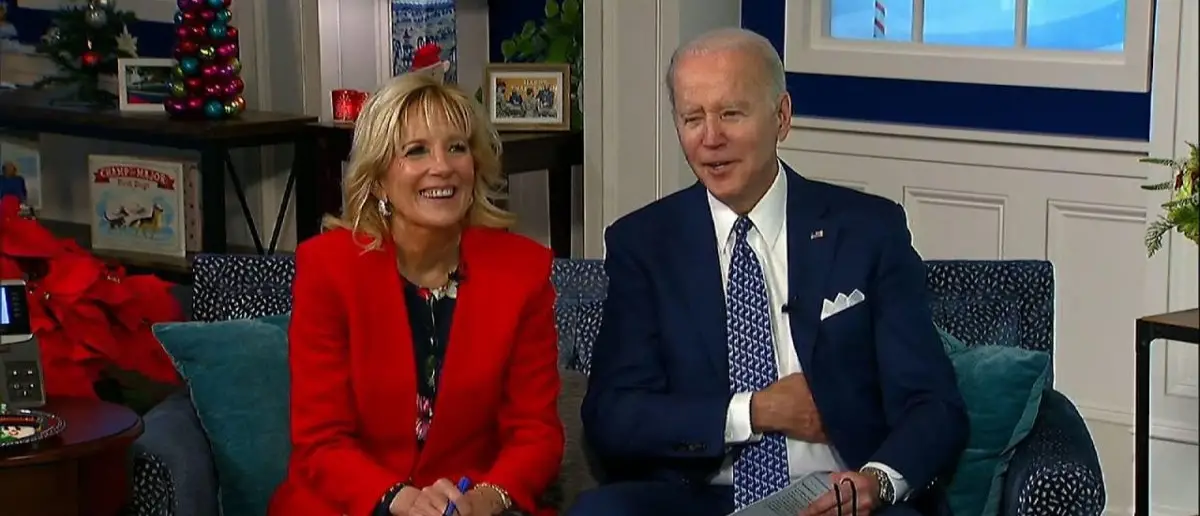 President Biden is unraveling before our eyes. So he's lashing out at everyone.
But the threat that Joe Biden just made went way too far and is downright scary.
House Republicans made a promise that they'd hold the Biden administration accountable when they took back control of the U.S. House of Representatives.
Many conservatives wanted to wait to see it before they believed it, because the Republican Party over the last 30 years has had a history of overpromising and underdelivering.
There's always a Mitt Romney-type RINO waiting in the wings to cut the true conservatives in Congress at the legs.
Kevin McCarthy (R-CA) as the new House Speaker was also a major unknown and it took him multiple votes to win the speakership because of how unsure many conservative Republicans in the House were.
Though, to the surprise of some, he's been quite effective and the Republicans in the lower chamber have actually been holding the Biden admin accountable.
Kevin McCarthy said that he'd get a bill passed in the House that addresses how awful the Biden admin's energy policies have been and that's exactly what they've delivered.
H.R. 1 known as the "Lower Energy Costs Act," is designed to increase American energy production by cutting some of the bureaucratic red tape involved with getting permits and approvals for oil drilling on American land.
The bill repeals the natural gas tax, makes energy imports and exports easier and faster, and overall cuts down on the time needed to get new energy producing projects approved by the federal government.
Speaker Kevin McCarthy has said that the purpose of the bill is to get the federal government out of the way and unleash American energy production so we can be less reliant on our cold war enemies like China and Russia.
This, of course, is a crime in the eyes of the Democrats and the radical so-called "progressive" Left.
They've put all their eggs in the climate change basket as they've swore up and down that oil and fossil fuel energy production need to go right now, otherwise we will all die within just a few years.
The Lower Energy Costs Act threatens their political agenda. So, naturally, Joe Biden is going to oppose it.
But not only has the Biden admin come out on record saying they don't support such legislation, Joe Biden has also said that he will veto the bill if it reaches his desk.
Reuters reports:
U.S. President Joe Biden would veto a Republican energy legislation package if it were to pass Congress, citing cost increases that the legislation could lead to, the White House said on Monday.
The White House also lied through their teeth in their official statement that said that the Lower Energy Costs Act would "double the cost of energy efficiency upgrades" and would "undercut our public health and environment."
There is nothing in the bill that is designed to increase burdens on the American people as the bill is supposed to simply get rid of the government regulations that hold back American energy independence.
The American Clean Power Association, which focuses on transition to renewable energy resources like wind and solar, has even put out a statement supporting the Lower Energy Costs Act.
"The Lower Energy Costs Act contains important provisions and reforms that will help advance clean energy in the United States. This legislation would create a predictable and timely federal permitting framework which is critical to the future development of America's vast clean energy resources. Additionally, encouraging the development of clean energy infrastructure on public lands will create thousands of jobs, reduce energy costs, strengthen grid reliability, and improve energy security."
Joe Biden is merely threatening Congress with a veto if the bill reaches his desk because he and the Democrat establishment are afraid of Republicans proving that Americans can be energy independent and that they don't have to play into the Left's fear mongering hands.
There's a way to use fossil fuels, oil, natural gas, wind, solar, and especially nuclear all in harmony, but that's not what the Left wants because they will lose a major political bargaining chip if that happens.
Stay tuned to the DC Daily Journal.