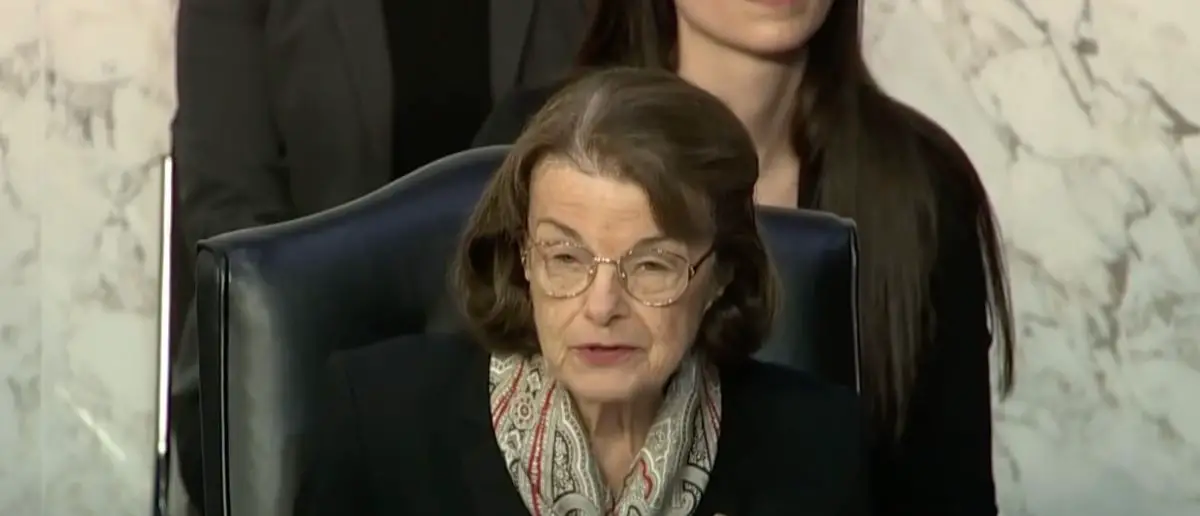 Politicians in Congress only care about one thing: keeping their jobs. But it may be the end of the road for someone.
Because this Senator could lose office after a shocking betrayal.
No matter what a politician says about wanting to help the people or change the country for the better, it's all a lie.
Sure, they may be passionate about their pet projects for their constituents, but at the end of the day it's to score political brownie points with their voters.
That's why grassroots activism is so effective. It strikes at the very heart of a politicians desires by saying "do what we want or lose your job."
So, you can bet whenever someone in Congress is threatened to be thrown out of office, their ears perk up.
And when it comes from your own side, the anger is even worse.
But that's just what happened to this top Democrat.
On Tuesday, Jon Lovett, a former speechwriter for former President Barack Obama, called on Sen. Dianne Feinstein to resign over her lengthy medical leave from the Senate.
Senator Dianne Feinstein (D-Calif.), the Senate's longest-serving member, stated on March 2 that she was hospitalized for shingles treatment after being diagnosed with an infection in February.
She was discharged from the San Francisco hospital on March 7, but has yet to return to the Senate.
Lovett, the co-founder of the progressive media organization Crooked Media, stated that Feinstein's absence from the Senate is preventing the Senate from approving justices — and that more people should be calling for her resignation immediately.
"There's been a lot of reporting about Dianne Feinstein no longer being fit to serve in the Senate representing the biggest state in this country. She is currently out for shingles. That is sad. That is obviously not her fault," Lovett said on his podcast, "Pod Save America," according to The Hill.
"But because she is not in the Judiciary Committee, [Democratic Illinois Sen. Dick Durbin] has said that it has made it basically impossible to move a lot of these lower court nominees to the Senate for a vote, which means that Dianne Feinstein, who should not be in the Senate, is now preventing us from being able to confirm judges," Lovett said.
"I think what the people around Dianne Feinstein are doing, allowing, being part of this farce of having a lack of a senator in such an important job is really wrong," he continued.
"And Dianne Feinstein should no longer be in the Senate. She has to resign and more people should be calling on her to resign."
After being released from the hospital, Feinstein stated that she is "recovering at home," where she is still receiving shingles treatment, and that she hopes to "return to the Senate as soon as possible."
Due to the absence of Feinstein and Sen. John Fetterman (D-Pa.), who was hospitalized for treatment for mental depression, Democrats in the Senate have been limited to 49 members, equaling Republicans, for several weeks.
Durbin told The Hill earlier this month that Democrats in the Senate hope to be "back to full strength" after Easter.
Stay tuned to DC Daily Journal.