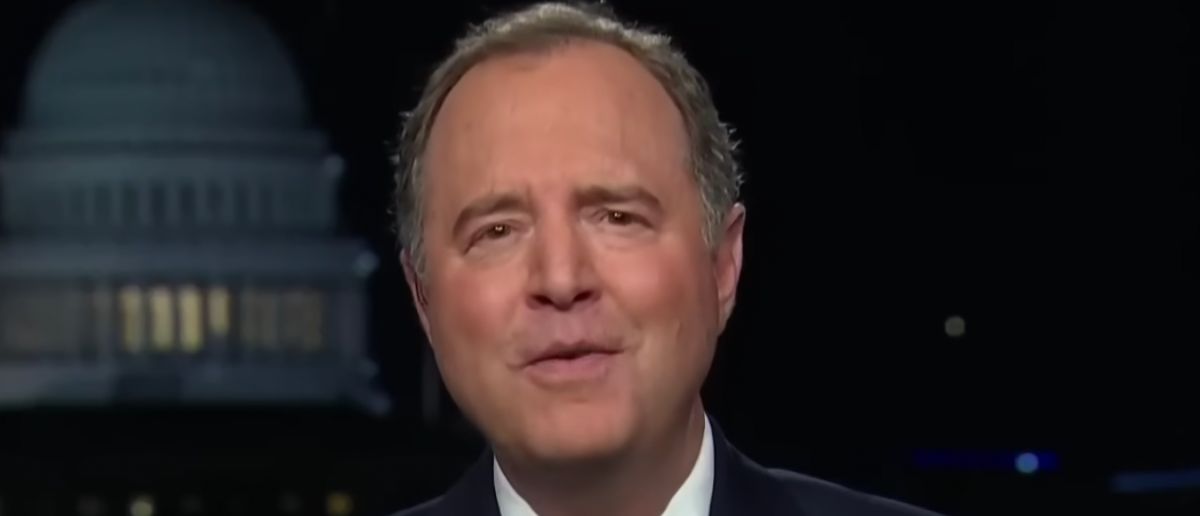 California Democrat Adam Schiff isn't in the good graces of the American public. He comes across as odd, to say the least.
And now this video of Adam Schiff online has him in major trouble.
Rep. Adam Schiff (D-Calif.), who was expelled from the House Intelligence Committee, is increasing his social media presence.
Schiff published his first video on the hugely popular social media platform TikTok on Wednesday.
He begins the video by saying, "Hello, I'm Congressman Adam Schiff with some troubling news."
"Today, Kevin McCarthy removed me from the House Intelligence Committee all for doing my job, for holding Trump accountable, and standing up to the extreme MAGA Republicans."
He went on:
"We knew it would be bad when the Republicans took over. But it's far worse than we expected. But I can promise you this, this is not the end of my fight for our democracy, this is just the beginning."
At the end of the video, Schiff requested donations.
LMFAO Adam Schiff posted his first TikTok after being removed from the Intelligence committee by Kevin McCarthy. pic.twitter.com/IQjwQYtvcQ

— Greg Price (@greg_price11) January 26, 2023
Schiff, the previous chairman of the intelligence committee, was prevented from remaining on the panel earlier this week by House Speaker Kevin McCarthy (R-Calif.).
During his tenure on the committee, Schiff, according to him, "lied to the American public."
McCarthy offered an explanation:
"Even the inspector general said it. When Devin Nunes put out a memo, he said it was false. When we had a laptop, he used it before an election to [play] politics and say that it was false and said it was the Russians when he knew different, when he knew the intel … He used his position as chairman, knowing he has information the rest of America does not, and lied to the American public."
Schiff does not "have a right" to remain on the intelligence committee, the House speaker added.
McCarthy stated that he would permit the Democrat from California to participate in other committees.
Schiff received some Twitter trolls for joining TikTok.
*** Warning there are some posts that may contain strong language ***
To show @SpeakerMcCarthy he is serious about national security after getting removed from Intel Committee, @AdamSchiff is now posting on a Chinese spyware app 🤡🌎 https://t.co/RHjULJfeMV

— Jason Howerton (@jason_howerton) January 26, 2023

The TikTok post by Schiff comes as worries about the social media application are intensifying. It is prohibited from state-owned equipment in several states.
Additionally, the federal government's mobile devices are no longer allowed to use the app.
The social media app's parent business, ByteDance, a Chinese company, has drawn criticism from some quarters. There are worries that the Chinese government may obtain user information like as location or browsing history, or that the well-known app may be used to spread false information.
Stay tuned to the DC Daily Journal for more updates on this story.