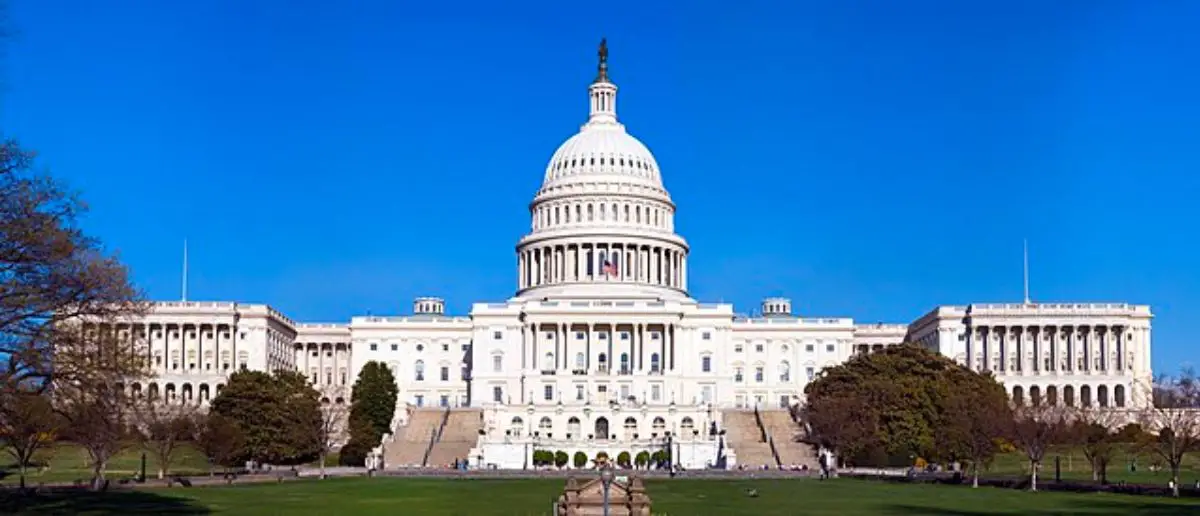 Tempers are flaring in Washington. It's anyone's guess what could happen next.
And the U.S. Capitol is on high alert for this appalling reason.
The United States Capitol is reportedly beefing up security in anticipation of former President Donald Trump's alleged indictment.
The Sergeant at Arms warned in a statement posted Monday night that the "United States Capitol Police (USCP) anticipate demonstration activity across the country, related to the possible indictment of former President Trump."
"While law enforcement is not tracking any specific, credible threats against Capitol or state offices, there is potential for demonstration activity," the statement said.
"USCP is working with law enforcement partners, so you may observe a greater law enforcement presence on Capitol Hill."
After listing various streets where bike racks will remain open "to allow for pedestrian transit," the statement concluded by saying the "Senate Operations Center (SOC) and State Office Readiness Program (SORP) are monitoring the situation and are prepared to share important information with the Senate community as the situation warrants."
NEW — Security update from senate sergeant at arms pic.twitter.com/IeQ2oeAyzo

— Jake Sherman (@JakeSherman) March 21, 2023
In a Truth Social post on Saturday, the former president stated that "illegal leaks" from the Manhattan District Attorney's office indicated he will be arrested for alleged hush money payments to adult film star Stormy Daniels and Playboy model Karen McDougal.
He also encouraged supporters to demonstrate:
ILLEGAL LEAKS FROM A CORRUPT & HIGHLY POLITICAL MANHATTAN DISTRICT ATTORNEYS OFFICE, WHICH HAS ALLOWED NEW RECORDS TO BE SET IN VIOLENT CRIME & WHOSE LEADER IS FUNDED BY GEORGE SOROS, INDICATE THAT, WITH NO CRIME BEING ABLE TO BE PROVEN, & BASED ON AN OLD & FULLY DEBUNKED (BY NUMEROUS OTHER PROSECUTORS!) FAIRYTALE, THE FAR & AWAY LEADING REPUBLICAN CANDIDATE & FORMER PRESIDENT OF THE UNITED STATES OF AMERICA, WILL BE ARRESTED ON TUESDAY OF NEXT WEEK. PROTEST, TAKE OUR NATION BACK!
Since the announcement, Republicans have rallied around the former president, stating that such an arrest would be a political misuse of power, comparing it to Banana Republic.
My full statement on the illegal leaks stating that President Trump will be arrested next week: pic.twitter.com/VaTNVMjXpd

— Elise Stefanik (@EliseStefanik) March 18, 2023
"[The Manhattan DA] should focus on the violent criminals terrorizing New York instead of pursuing politically motivated charges against [Trump]," tweeted Montana Sen. Steve Daines, Chairman of the National Republican Senatorial Committee (NRSC), saying that the New York Times called the arrest "risky legal theory."
The New York Times reported last week that indicting Donald Trump would be difficult for prosecutors, and that a conviction would be "challenging."
"Even if Mr. Trump is indicted, convicting him or sending him to prison will be challenging," wrote the Times.
"The case against the former president hinges on an untested and therefore risky legal theory involving a complex interplay of laws, all amounting to a low-level felony."
As of the writing of this article, Trump has yet to be indicted, let alone arrested.
Stay tuned to DC Daily Journal for updates on this developing story.