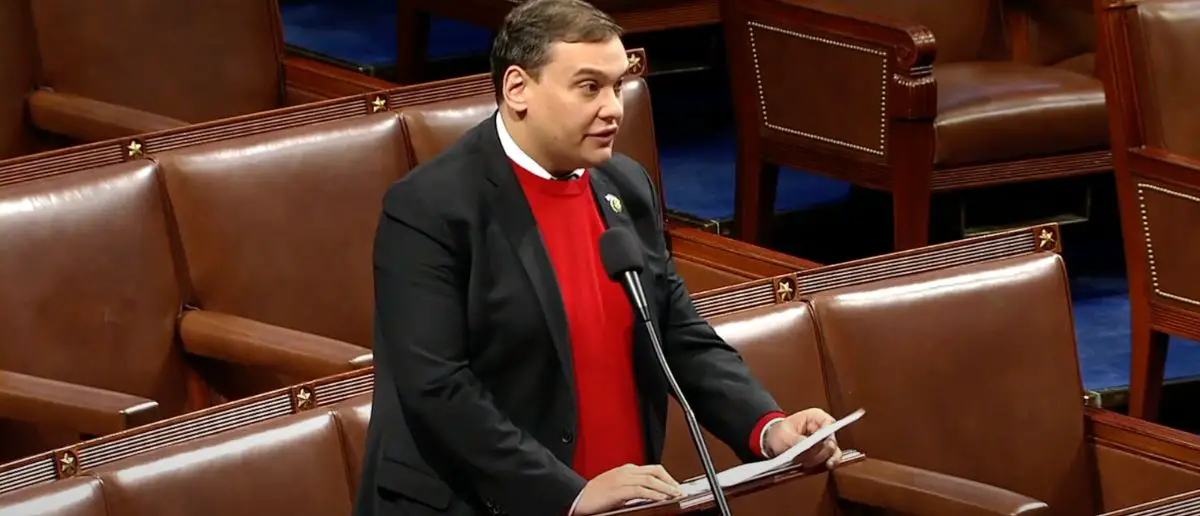 Politicians aren't the brightest people on Earth. They should know by now that the skeletons in their closet are going to be aired out for all to see.
And one U.S. Congressman stepped down in disgrace after being caught in this awful lie.
Rep. George Santos (R-NY) announced on Thursday that he will not run for re-election in 2024, following the release of a damning House Ethics Committee investigation on his behavior.
The Long Island Republican issued a statement on X criticizing the ethics investigation as a political "smear," but he finished it by declaring that he will not seek re-election.
"I will remain steadfast in fighting for my rights and for defending my name in the face of adversity. I am humbled yet again and reminded that I am human and I have flaws, but I will not stand by as I am stoned by those who have flaws themselves," Santos said.
"I will continue on my mission to serve my constituents up until I am allowed," Santos added. "I will however NOT be seeking re-election for a second term in 2024 as my family deserves better than to be under the gun from the press all the time."
If there was a single ounce of ETHICS in the "Ethics committee", they would have not released this biased report. The Committee went to extraordinary lengths to smear myself and my legal team about me not being forthcoming (My legal bills suggest otherwise).

It is a disgusting…

— George Santos (@MrSantosNY) November 16, 2023
The House Ethics Committee released a 56-page report on Thursday, claiming that since beginning their investigation earlier this year, investigators had discovered a "complex web of unlawful activity" involving Santos' campaign, personal, and business money.
According to the panel, the congressman's "conduct warrants public condemnation, is beneath the dignity of the office, and has brought severe discredit upon the House."
Furthermore, congressional investigators acquired "substantial evidence" of Santos breaching federal criminal statutes, and the panel's members unanimously voted to refer their findings to the Department of Justice, according to a release from the committee.
Santos has pled not guilty to 23 federal charges, including aggravated identity theft, wire fraud, and conspiracy. A judge scheduled Santos' trial for early September of next year, nearly two months before the 2024 election.
In recent weeks, two of Santos' former aides have pled guilty.
Santos has previously submitted paperwork to run for re-election, and competitors have been lined up to run for his seat in 2024.
Throughout the year, Santos has faced calls to resign, and he has so far resisted several attempts by colleagues to oust him from the House. Republicans in New York have been among Santos' harshest opponents, leading the latest failed attempt to oust him.
Following the release of the ethics report, House members immediately declared their intention to try again and remove Santos before his tenure expires.
Santos branded the ethics investigation as a "disgusting politicized smear" and disputed the report's claim that he was not completely forthcoming with the investigation.
He stated that anyone participating in the investigation should be "ashamed" of themselves.
He also advocated for an Article V constitutional convention to address challenges confronting the United States, such as border security and the nation's impending $34 trillion national debt.
"Public service life was never a goal or a dream, but I stepped up to the occasion when I felt my country needed it most," Santos said.
"I will 100% continue to maintain my commitment to my conservative values in my remaining time in Congress."
Stay tuned to the DC Daily Journal.