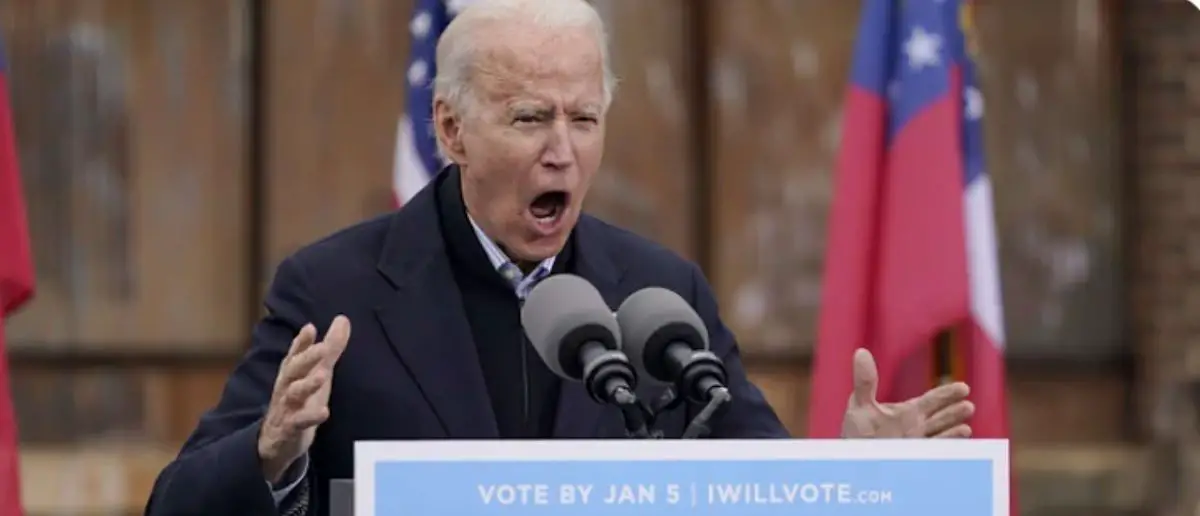 The Biden family is being implicated in a major bribery scheme. Now there's new shocking evidence for it.
Because the U.S. House has discovered Biden bank memos with insane revelations.
While his father was vice president, Hunter Biden and his business colleagues collected millions of dollars from foreign oligarchs, according to a new bank letter published by the House Oversight and Accountability Committee.
The letter details the various ways in which Hunter Biden and his ex-business partner Devon Archer laundered money that they received from foreign oligarchs through their investment firm, Rosemont Seneca Partners. Hunter Biden led Rosemont Seneca Partners as its chairman.
Just over a week after Archer gave an interview to the staff of the Oversight Committee on a Monday, their memo has finally been made public.
It verifies that in 2014, Hunter Biden and Archer received millions from Yelena Baturina, a Russian billionaire and former first lady of Moscow, and that a $140,000 car appeared to have been purchased for Hunter Biden by Kenes Rakishev, a Kazakhstani oligarch with close connections to the then-prime minister of that country.
Baturina allegedly sent $3.5 million to a bank account belonging to Rosemont Seneca Thornton on February 14, 2014, a company with ties to Biden and Archer, as stated in the document. Archer and Rosemont Seneca Partners were named as beneficiaries of the bank account.
In the following month, Rosemont Seneca Thornton sent $750,000 to Archer and $2.7 million to Rosemont Seneca Bohai, another business owned by Archer and Biden.
Delaware's Rosemont Seneca Bohai was officially opened on February 13, 2014, one day before Baturina's initial $3.5 million wire payment. While testifying before the committee, Archer stated that he and Biden "had a handshake 50-50 ownership" of Rosemont Seneca Bohai. The initial funding for the Bohai account came from the $2.7 million wire transfer.
Then, on March 25, 2014, two transfers totaling $2.2 million and $200,000 were made from one Rosemont Seneca Bohai account to another.
When the Kazakh magnate Rakishev showed up to buy a car for Hunter Biden, he used a similar method to wire money.
According to the letter, Rakishev transferred $142,300 from his Singaporean company Novatus Holdings to the Rosemont Seneca Bohai account on April 22, 2014. The following day, the exact same sum was wired from the account to a New Jersey car dealership for Hunter Biden's vehicle.
According to Archer's testimony before the Oversight Committee, Vice President Joe Biden arrived late but stayed for a decent amount of time at the dinner at Cafe Milano in Georgetown in Washington, D.C., after the $3.5 million wire was sent from Baturina and around the time Rakishev wired the money for the car.
According to Archer's testimony, "Joe Biden entered the room and shook everybody's hand." "And, you know, the conversation — you know, again, I don't want to be — it's important that I'm accurate. I don't really remember it. You know, I don't — not really. I don't remember the conversation. I just remember that he was — he came to dinner, and we ate, and kind of talked about the world, I guess, and the weather, and then everybody — everybody left.
A second dinner was held at Cafe Milano in the spring of 2015, with guests including Archer, Rakishev, and the then-Vice President Joe Biden.
House Oversight Chairman James Comer (R-KY) claimed in a statement that Hunter Biden used Joe Biden as "the brand" to make millions off of billionaires in Kazakhstan, Russia, and Ukraine during his time as vice president.
The email also details the compensation that Hunter Biden received from Burisma, the Ukrainian oil business on whose board of directors Archer and Biden both served. According to the testimony of the two Burisma employees who blew the whistle to the IRS, both got roughly $3.32 million from the company between 2014 and 2015.
This is the third such memorandum the committee has disclosed this year, revealing how money from overseas was transferred to an account held by a member of the Biden family.
In March, Comer claimed in a memo that Rob Walker, a business associate of Hunter Biden's, had received a $3 million wire transfer from a Chinese company called State Energy HK Limited. As Comer put it, "Biden family members and their companies began receiving incremental payments over a period of approximately three months" from Robinson Walker LLC.
Walker sent over a million dollars in installments "from 2015 through 2017" to Hunter Biden, James Biden, the president's brother, and Hallie Biden, the widow of the president's late son Beau.
The second document, which listed contributions made to the Bidens by Romanian and Chinese nationals, was made public in May.
Stay tuned to the DC Daily Journal.