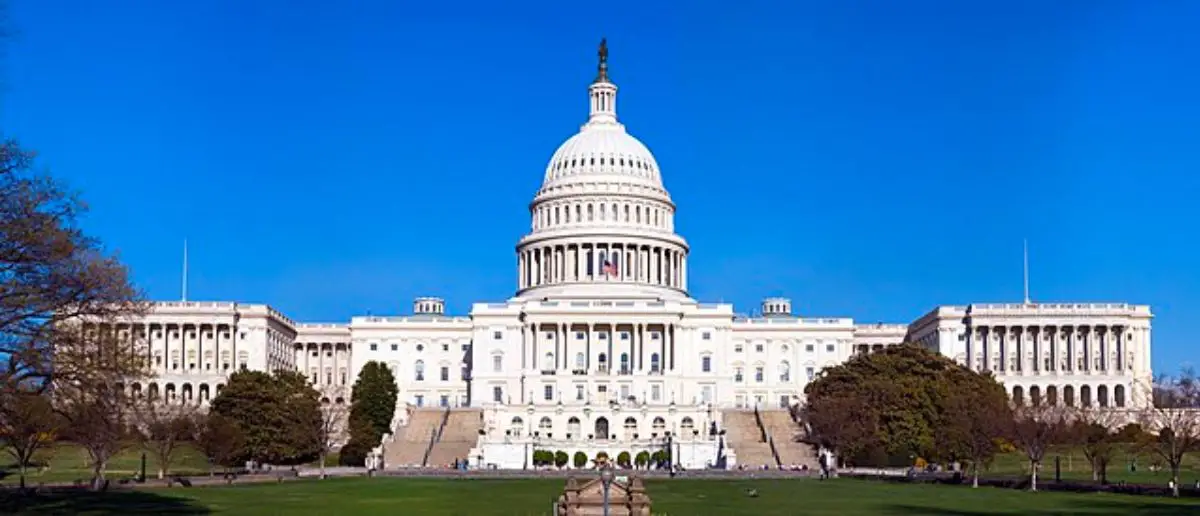 Capitol Hill is in chaos. No one knows when things will be back to normal.
Because this U.S. Senator was rushed to hospital with a terrifying illness.
With talks circulating in the media that Senate Minority Leader Mitch McConnell could step down, Congress has been buzzing.
A few days ago, Mitch stunned the nation when, during a speech, he paused for 22 seconds before being escorted away.
Mitch McConnell was escorted away after the 81-year-old US Senate Republican leader abruptly stopped speaking during a press conference https://t.co/X3E8nSbhoO pic.twitter.com/E4IDU5t5dQ

— Reuters (@Reuters) July 27, 2023
But now it isn't McConnell who is making headlines. It's someone far younger.
Sen. Katie Britt (R-AL) announced in a statement on Monday that she was hospitalized over the weekend after experiencing a sudden onset of facial numbness.
What makes it odd is that Britt is only 41 years old.
According to Britt, the source of her facial numbness was revealed to be enlargement of a nerve in her face caused by "a post-viral infection."
"While with my family in Montgomery this past weekend, I experienced a sudden onset of numbness in my face," she said in a statement.
"I was admitted to Baptist Medical Center South for evaluation. Doctors determined that my symptoms were a result of swelling of a facial nerve, most likely caused by a post-viral infection."
Britt stated that a second medical opinion verified her diagnosis, and that she will now be treated as an outpatient.
"A specialist from AB has subsequently evaluated me on an outpatient basis and concurred with the prognosis and course of treatment," she continued.
"My condition is not life-threatening, and recovery could take several weeks. I am grateful for the medical professionals providing excellent care, and my family and I are deeply grateful for your prayers."
Britt announced that she is healing at home, according to the statement.
Last year, Britt defeated Rep. Mo Brooks (R-AL) in Alabama's Republican Party primary runoff contest.
BREAKING: Senator Katie Britt 'experienced a sudden onset of numbness' in her face and was admitted to a medical center pic.twitter.com/hfgZZaxEr8

— Insider Paper (@TheInsiderPaper) August 1, 2023
This is just one in a long string of Congressional hospitalizations and health scares.
Just add it to Feinstein, Fetterman, and countless others.
Stay tuned to the DC Daily Journal.