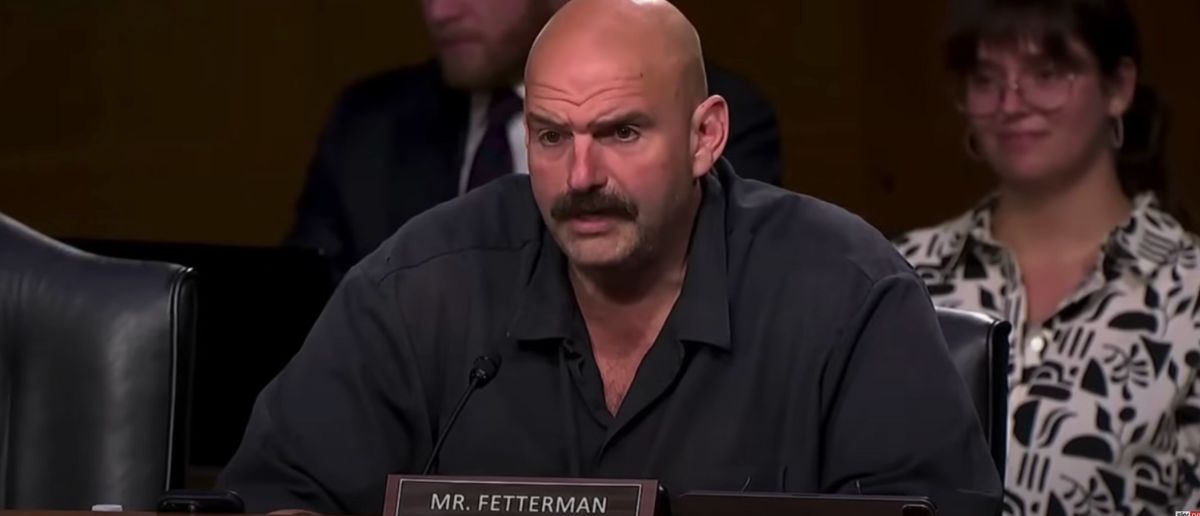 The Democrat Party has a messaging problem right now. Their signals are completely crossed.
And now this viral video of a U.S. Senator has Democrats foaming at the mouth.
At one point in time, the Democrat Party used to be proud to proclaim that they were anti-terrorist and anti-war in general.
Maybe that was true for Democrats in the 1960s and 1970s, but it simply isn't true anymore.
Today, the Democrat Party fosters members of the Party who outright support certain nations that want to wage war on western allies like Israel and Britain.
Just consider how they have taken in individuals like Ilhan Omar (D-MN) who is a muslim congressmember who regularly harshly criticizes America's top ally in Israel in the Middle East.
Israel is basically the only shining light in the Middle East for freedom and democracy, but Democrats of today, like Ilhan Omar, have completely turned their back on her.
Sure, Israel is its own state and doesn't need America to babysit her or the region in general. But it's quite clear that Democrats have fostered a Party where you can sympathize with radical Islamic terrorists who commit horrible atrocities against the Israeli people.
In the wake of the horrific Hamas attack on Israel on October 7th that took the lives of more than 1,300 innocent Israelis, the Democrats have had a serious messaging issue as some more "old-guard" Democrats have tried to come to the defense of Israel.
Whereas some other radicals like Rashida Tlaib and Ilhan Omar have tried to propagandize this whole situation and make it about how Israel is apparently the bad guy.
Most Senate Democrats have been quiet about the issue, hoping to stay under the radar since their Party doesn't even know which way to approach it. But one freshman Democrat is taking it upon himself to make it very clear that the U.S. needs to stand with Israel.
As he was leaving the Capitol this week, John Fetterman (D-PA) was met with protestors who were criticizing him for his unwavering support of Israel in recent weeks. They called on him to support a ceasefire between Israel and Hamas.
They even started saying horrible things to him like saying that he's a "joke" and a "sham" because he supports Israel being able to defend themselves how they see fit.
His response? He simply waved an Israeli flag to show his unwavering support. Watch the clip below:
Senator John Fetterman walks past ceasefire advocates getting arrested while he waves the Israeli flag.

In the past month, Fetterman has come under fire from leftists and progressives who supported his candidacy. pic.twitter.com/mRucy0XXgD

— Yashar Ali 🐘 (@yashar) November 10, 2023
Fetterman is by no means a grade-A U.S. senator. He can barely function in his new role as he still deals with the major effects of his stroke that he had in early 2022.
That being said, it's absolutely hilarious seeing the U.S. senator take the stance on this issue that a vast majority of Americans have and get absolutely blasted for it by his own colleagues and some of the radical Democrat base.
Polls show that an overwhelming majority of Americans believe that Israel should be allowed to respond to the violence that took place on October 7th however they see fit, just as America has in the past and would in this situation.
If Cuba decided to launch a surprise attack on the State of Florida, taking the lives of 1,300 Americans, there would be no more Cuba. It would be flattened as bombs rained down until it turned into a desert.
Fetterman's support for Israel just shows how radical the modern Democrat Party has become. Occasionally, some of their own top politicians in the Party have to take a step back and realize that they are absolutely crazy.
That's precisely why we've seen high-profile names like U.S. Senator Kyrsten Sinema (I-AZ) and former Democrat congresswoman Tulsi Gabbard (HI) announce their official departures from the Democrat Party and condemn them for their radicalism.
It would come as no surprise if Fetterman is forced out of his own Party because he's been so bold as to do the right thing and support a U.S. ally who was attacked.
Stay tuned to the DC Daily Journal.