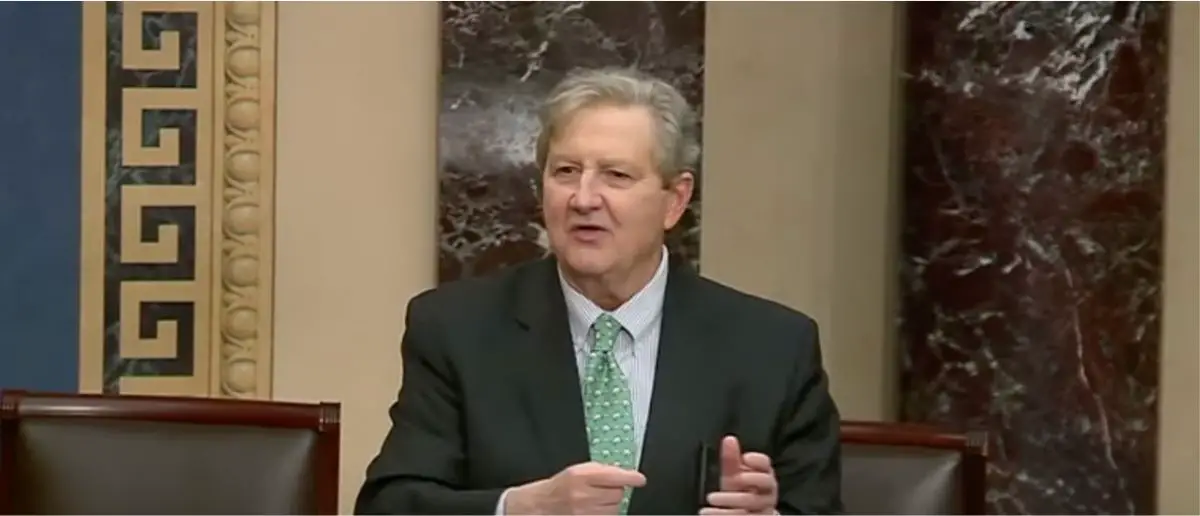 Biden never chooses his cabinet picks based off qualifications. He only wants ideological yes men in his ranks.
And this Biden nominee just proved they are brain dead.
Remember when President Biden said that he would only nominate someone to the Supreme Court if they were a black woman?
Or when he appointed the transgender Rachel Levine to be United States Assistant Secretary for Health?
For Biden, it doesn't matter what someone's qualifications for the job are – they need to tick certain diversity boxes.
But what happens when you start judging people's worth by their race or other diversity measures is that you lose sight of their qualifications.
The result? Under qualified ideologues who don't care what happens to America so long as their agenda gains more foothold.
Biden's latest nominee is a perfect exemplar of this sad reality.
Judge Kato Crews, who has been nominated to the United States District Court for the District of Colorado, couldn't explain a Brady motion to Sen. John Kennedy, a former law school professor.
The term comes from the Supreme Court's decision in Brady v. Maryland and is taught to law students.
The landmark 1963 case decided that prosecutors must turn over evidence that will enhance the defense's case to the defense. The defense attorney often files a Brady motion to request exculpatory material that the prosecutor may have.
"Do you know what a Brady motion is?" the Louisiana Republican asked.
"It is not coming to mind at the moment what a Brady motion is," Judge Crews said. "I believe the Brady case involved something regarding the Second Amendment. I have not had occasion to address that. If that issue were to come before me, I would certainly analyze that Supreme Court precedent."
Judge Crews is now a magistrate judge for the United States District Court for the District of Colorado. He has been nominated to serve as a United States District Court judge for the same court.
He is hardly Mr. Biden's first contender to be baffled by Mr. Kennedy's questions.
Judge Charnelle Bjelkengren, nominated to be the United States District Judge for the Eastern District of Washington, was likewise unable to answer a Kennedy question, this time about numerous aspects of the Constitution.
During her confirmation hearing in January, Mr. Kennedy asked, "Tell me what Article V of the Constitution does."
"Article V is not coming to mind at the moment," Judge Bjelkengren said.
"How about Article II?" Mr. Kennedy inquired.
"Neither is Article II," Judge Bjelkengren said.
She presently sits on the Spokane County Superior Court as a judge.
Article II outlines the presidency's and the executive branch's powers and limitations. The method for modifying the Constitution is outlined in Article V. Both of these facts are standard fare in high school government classes.
Both nominees are awaiting confirmation from the Senate Judiciary Committee. Before their nominees are sent to the full Senate for consideration, the committee must vote on them.
Stay tuned to DC Daily Journal.