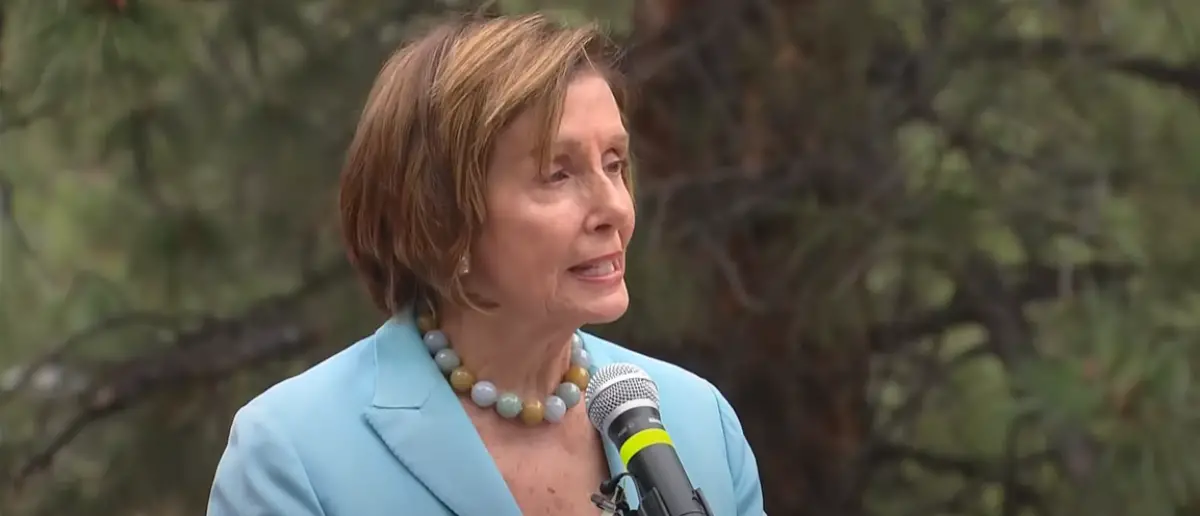 Former Speaker of the House Nancy Pelosi is like an annoying gnat. She just won't go away.
And what Nancy Pelosi just said about Donald Trump will make your head explode.
Is there anyone in Congress who is more disliked than House Representative and former Speaker Nancy Pelosi (D-CA)? If there is, it's not a long list, that's for sure.
She has this idea that only her opinion matters and that she's the supreme leader of Congress. She acted that way when she was Speaker of the House (the lower chamber of Congress, to be certain), and she still acts that way even though she's no longer in House leadership for her party.
Pelosi is always asking for everyone else to be "rational" and willing to compromise when necessary, but the truth is that she never wants to be rational at all. She will take any opportunity she can to ferociously attack her political opponents if she believes it will benefit her.
A prime example of this is her most recent appearance in the media, this time with the Leftist outlet Bloomberg where she discussed a range of topics including Ukraine, China, Russia, and more.
What was particularly interesting is that she came out of nowhere with the most insane attack on Donald Trump that you may hear come from her mouth, which is really saying something considering she has a long history of being a Trump hater.
She started off by discussing Putin and China, saying that Russia and China simply don't have the ideas of democracy that America has, which is what makes America so great compared to many other nations.
That is true, of course. But she then used this to make a connection between Putin and Donald Trump. She said that former President Donald Trump is "like" Putin in that he apparently has no concern for the lives of anyone else except himself.
She made it abundantly clear that she really does believe that Trump and Putin are one and the same.
"What's frightening is that Putin does not share any values of democracy, of justice, of respect for the lives of people, concern for children or anything," Pelosi said.
"He is frightening, but what is doubly frightening is a person like the former president who thinks that is OK. Isn't that sad?"
She continued on, lumping Trump in with China and anyone else who doesn't have the same "shared values" or opinions on Democracy and governance.
"And in terms of governance, need I tell you? Hong Kong, Tibet, Uyghurs, the threat to Taiwan, and the rest," Pelosi said.
"So, we don't have shared values, but we have a shared planet, and we have to work with the Chinese to save the planet because they are now, I think, the biggest emitter. If not us, they are second. And they are part of the solution in all of this."
No doubt, China and Russia are real problems that need to be dealt with. It is true that the governments in power right now have no respect for anyone outside of their four walls. That much is evident in the atrocities of the Russian aggression in their war against Ukraine.
But to make Donald Trump out to be the same as them? Are you kidding? Nancy Pelosi has to be on something because that is making zero sense whatsoever. Donald Trump is the only major political player calling for a peaceful end to the Russia-Ukraine war.
The Democrats, on the other hand, continue to fan the flames of the war at the expense of the taxpayer dollars. So who are actually the war-hawk psychopaths? Is it not the Biden administration who is implying that they will fight this proxy war against Russia to the bitter end?
Save us the lecture, Nancy Pelosi. You're out of your element, to say the least.
Stay tuned to the DC Daily Journal.