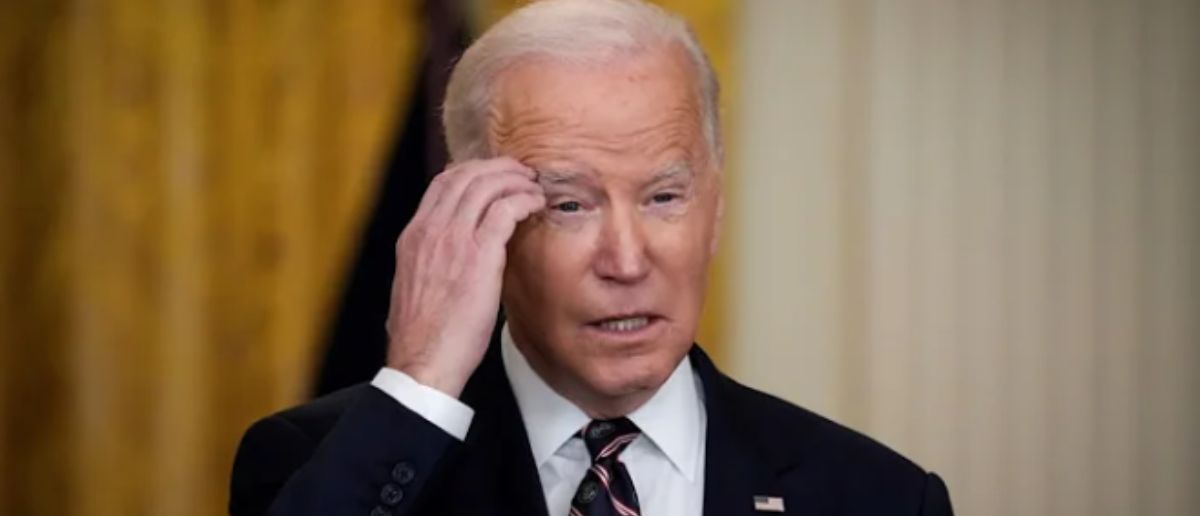 Joe Biden knows that House Republicans are on his case. Their investigations are turning up major dirt.
But now the White House has threatened Republicans in the U.S. House with this one word.
Over the past several months, Republicans in the House have been investigating the Biden family, specifically Joe and his son Hunter, for a variety of scandals involving corrupt business deals and political influence peddling.
The evidence is almost undeniable and the polls of the American public indicate that the vast majority believe that the Biden family is guilty of at least some of what they are being accused of in these corruption investigations.
So what happens next? Well, House Republicans led by Jim Jordan (OH), James Comer (KY), and the Speaker of the House Kevin McCarthy (CA) have been trying to line up the party before bringing articles of impeachment against Joe Biden.
But make no mistake about it, everyone in Washington, D.C. knows that impeachment is the next step for House Republicans to take. Kevin McCarthy and company just want to make sure that they have their party in line before they bring it to the floor and potentially fall flat on their face.
They've even been trying to drum up support from Republicans in the Senate to ensure the impeachment articles have legs in the upper chamber as well because they legitimately believe Biden is guilty and should be impeached.
This should have Joe Biden and the rest of his administration very nervous because he is an incumbent President who is not approved of well at all in the eyes of the American public.
That absolutely plays a factor when Congressmembers are weighing whether they will vote for or against articles of impeachment.
So to prevent this from ever getting to that point, the White House is sending a threat to Jim Jordan, James Comer, and Kevin McCarthy to scare them off the path they are on.
Earlier this week, a White House official and spokesperson, Ian Sams, called the talk of impeachment for Joe Biden a "baseless exercise" and said that it would be a "disaster" for Republicans.
Furthermore, he said it would "backfire", adding that it is apparently a "partisant stunt."
"This baseless impeachment exercise would be a disaster for congressional Republicans, and don't take our word for it: just listen to the chorus of their fellow Republicans who admit there is no evidence for their false allegations and that pursuing such a partisan stunt will 'backfire,'" Ian Sams said.
Reports from outlets like The Hill indicate that the White House is trying to split the opinion of the Republicans in the House as a way to keep impeachment articles at bay.
Whether or not that will work is another thing entirely.
But there's no getting around the fact that Joe Biden and Hunter Biden have to contend with a number of testimonies implicating the Biden family in corrupt international business dealings that were designed to enrich the family.
Americans still have no answers about how Hunter Biden got a position on the board of Burisma when he had no prior experience in the energy industry whatsoever. If that doesn't sound like evidence for influence peddling, what does?
Or what about the millions that have been paid out to the Bidens according to whistleblower testimonies?
This is all evidence that can't be ignored. It all just comes down to whether or not the more conservative wing of the U.S. House can convince the weak RINOs that unfortunately plague the Republican party.
Stay tuned to the DC Daily Journal.