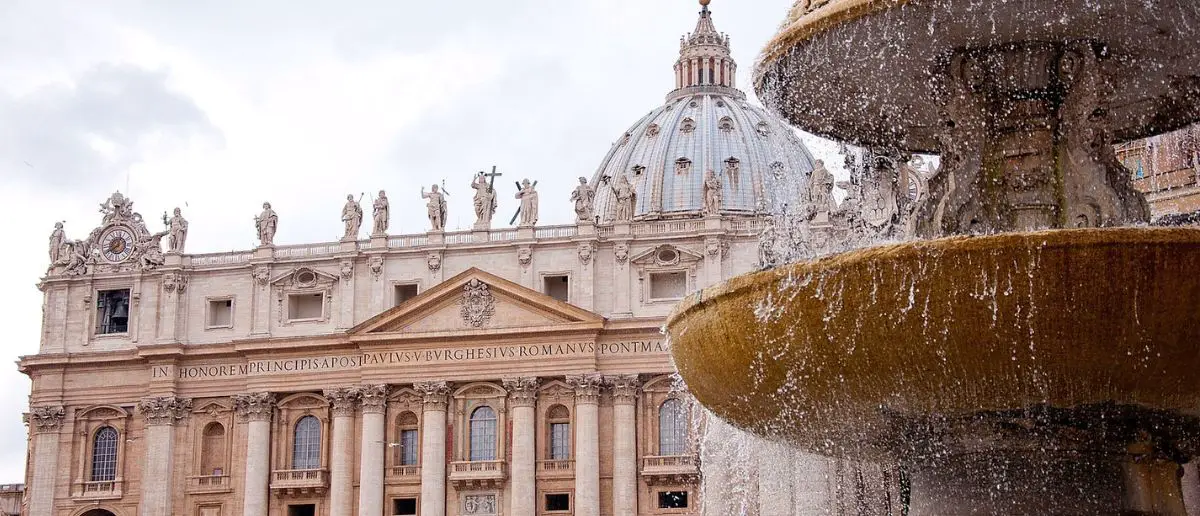 The Catholic Church is largest Christian organization in the world. It was just shaken to its very core.
And a bombshell murder investigation is rocking the Catholic Church.
There are over 1.3 billion Catholic believers in the world and nearly 1 in 4 Americans self-identify as Catholic.
Of course, many of these so-called Catholics are like Joe Biden and Nancy Pelosi.
They claim the title while believing and working against the Church's moral teachings.
But even high profile "Catholics" bending the knee to Wokeism hasn't stopped the Catholic Church from being the target of vandalism and violence at the hand of Leftists.
Ever since the Supreme Court decided to reverse Roe v. Wade to allow states to regulate abortion, the Church has come under even more intense scrutiny.
According to Catholic Vote, over 128 attacks on Catholic Churches have taken place in the United States since May of 2022.
But the violence just escalated to a whole new level.
According to a spokesperson for the Los Angeles County Sheriff's Department, investigators investigating the death of Auxiliary Bishop David O'Connell are treating the case as a murder investigation.
O'Connell, 69, of the Archdiocese of Los Angeles, was assassinated in his Hacienda Heights residence.
Authorities ruled out suicide overnight, according to ABC News correspondent Alex Stone. On Saturday afternoon, a medical emergency was reported in his residence.
The bishop's death had already been identified as suspicious by investigators, but few details were known.
According to the Los Angeles County Sheriff's Department, the incident occurred shortly before 1 p.m. Saturday. When deputies arrived, they discovered a man with a gunshot wound to the chest. Soon after, the person was pronounced dead.
"I am very sad this afternoon to report that our beloved Auxiliary Bishop David O'Connell has passed away unexpectedly," Archbishop of Los Angeles José H. Gomez said in a statement Saturday. "It is a shock and I have no words to express my sadness."
"As a priest and later a bishop here in Los Angeles for forty-five years, Bishop Dave was a man of deep prayer who had a great love for Our Blessed Mother," Gomez added.
"He was a peacemaker with a heart for the poor and the immigrant, and he had a passion for building a community where the sanctity and dignity of every human life was honored and protected."
Pope Francis appointed O'Connell as Auxiliary Bishop of Los Angeles in 2015. He was the chairman of the interdiocesan Southern California Immigration Task Force, which assisted in responding to an influx of Central American immigrants in recent years.
He was also the chairman of the Subcommittee on the Catholic Campaign for Human Development of the United States Conference of Catholic Bishops.
Stay tuned to DC Daily Journal.