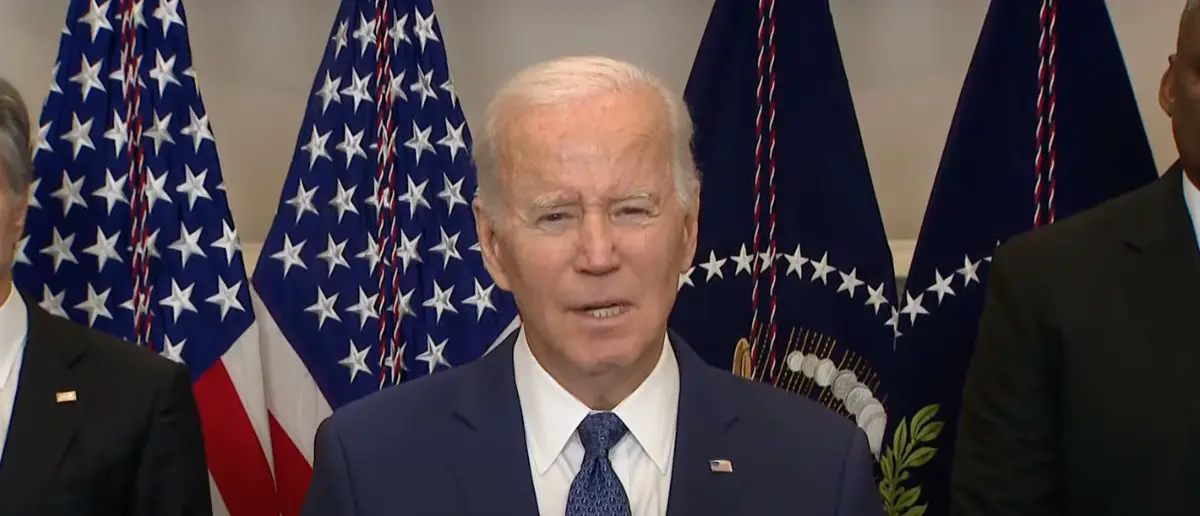 President Biden and the Vatican have been in a cold war. That war has finally reached a head.
Because Joe Biden was sent a direct order from the Pope and his response is jaw-dropping.
Back during his presidential campaign, Joe Biden made sure that he sold himself as a dedicated Christian Catholic to the average American.
Extremists in California may not care, but the reality is that there's a majority of Americans who do still value traditional Christian values and believe that our nation is best served when we obey the Lord and His commandments.
With the Democrat Party growing more and more anti-Christian and anti-God by the day, Joe Biden had a real problem on his hands. His solution was to lean on his "Catholic" faith.
But if there's anything that's fake about Joe Biden, it's his so-called "Catholic" faith.
He's just admitted to that at a recent fundraising event that was held in Chevy Chase, Maryland.
At a closed-door event with about 100 big Democrat donors, Joe Biden made it clear that he wants Roe v. Wade to come back to be the law of the land.
"I'm a practicing Catholic. I'm not big on abortion, but guess what? Roe vs. Wade got it right," Joe Biden said to the donors, according to The Hill.
The context of these comments is most important.
The Vatican at the direction of Pope Francis, has clarified several times recently that Catholics may not defend abortion under any circumstances whatsoever.
After Roe v. Wade was effectively overturned by the U.S. Supreme Court in the wake of the Dobbs decision, Pope Francis hailed the Dobbs ruling and the impact it will have in eradicating the evil of abortion in the United States.
"Let us not allow the family to be poisoned by the toxins of selfishness, individualism, today's culture of indifference and waste, and as a result lose its very DNA, which is the spirit of welcoming and service," he said after the ruling was released.
He has also made it clear over the past several months that the Vatican maintains that life begins at conception and that any intentional ending of life in the womb is simply murder.
That brings us to Joe Biden. He has now said that he's a "practicing Catholic" but that he believes that Roe v. Wade should come back.
That puts him in direct contradiction with Pope Francis and the Vatican.
President Biden is effectively telling the Pope that he does not care what he or the Catholic Church at large has believed for 2,000 years now.
Simply put, that means Joe Biden is not a practicing Catholic at all. He knows this too.
Core to the Catholic faith is obeying the spiritual authority of the Vatican that's informed by the Holy Scriptures.
Joe Biden is giving that authority a middle finger, making a mockery of the faith he claims to believe in.
Pope Francis and the Vatican have tried to play the nice game with Joe Biden and the radical Democrats for years now. That can only go on for so long.
The ball is back in the Catholic Church's court, as the radical Democrats in America have stiff armed any and all correction.
We've already seen some Democrats denied communion at their local churches by local bishops, like former House Speaker Nancy Pelosi (D-CA). It would not be surprising at all if the Vatican makes a more blanket move in the years to come to cut off any Democrats in blatant sin of promoting the sin of murder through abortion.
Stay tuned to the DC Daily Journal.