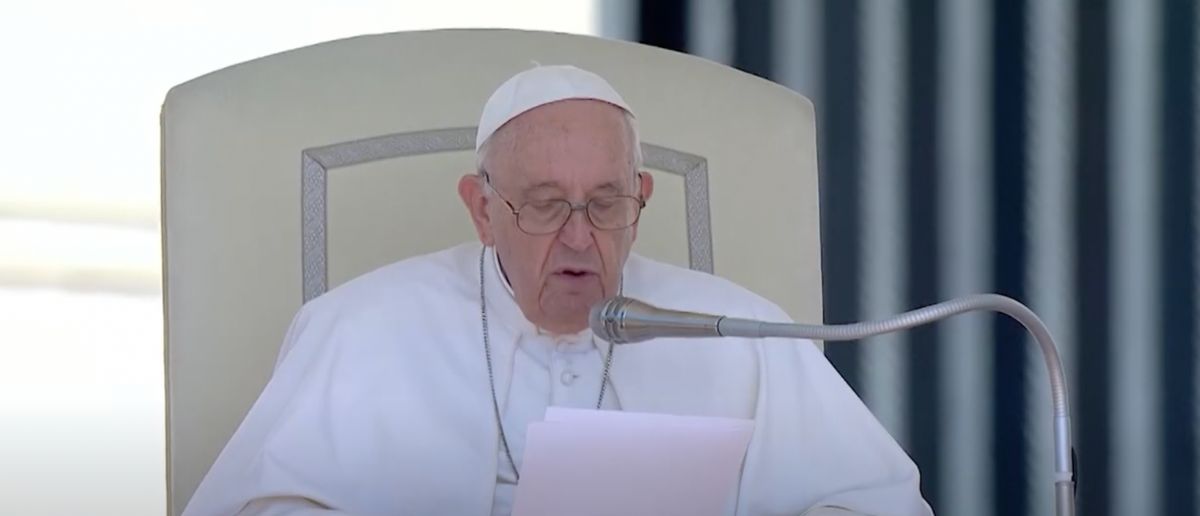 The aging head of the Catholic Church has been dealing with health issues for years. But things took a terrifying turn.
And Pope Francis was just rushed to a hospital in an ambulance.
Pope Francis has been leading the Catholic Church since 2013 after Pope Benedict XVI famously resigned.
Since then, the Francis' pontificate has been marred from attacks from the Left and the Right.
Many conservatives have called into question his permissive stance on immigration and his focus on environmental issues.
While Leftists despise his affirmation of traditional Church teachings on marriage, sexuality, and the priesthood.
Regardless of where you stand, no one can doubt that Pope Francis, as the leader of the largest Christian denomination in the world, wields enormous power.
But his failing health has been plaguing him for years.
According to the Vatican, Pope Francis will be hospitalized in Rome for a "few days" following a routine checkup on Wednesday.
Francis, 86, went to Gemelli Hospital for a checkup on Wednesday afternoon, according to Holy See spokesperson Matteo Bruni.
The Vatican later stated that Francis was hospitalized for a respiratory illness after having breathing difficulties and will be there for a "few days," according to the BBC. The pope has canceled his audiences till Friday.
According to a Vatican statement, the pope's illness will "require a few days of appropriate hospital medical therapy."
"Pope Francis is touched by the many messages received and expresses his gratitude for the closeness and prayer," the statement added.
According to the Associated Press, the pope appeared to be in pretty good health when he stood in front of a general audience earlier on Wednesday.
The pope's hospitalization comes only a few days before Palm Sunday and Holy Week, which concludes with Easter Sunday on April 9, making it a hectic period for the Catholic leader.
According to the Associated Press, Francis had a portion of his lung removed when he was a young man owing to a respiratory ailment.
The pope spent 10 days in Gemelli Hospital two years ago after undergoing surgery to remove 13 inches of his colon.
The 86-year-old pontiff, who was elected Pope ten years ago, has been dealing with a right knee problem for over a year, requiring him to use a wheelchair and a cane.
Francis also told the Associated Press in a January interview that his diverticulitis, or bulges in the intestinal wall, had "returned" following his 2021 surgery, but he remained upbeat.
"I'm in good health. For my age, I'm normal," Francis said in January. "I might die tomorrow, but it's under control. I'm in good health."
Stay tuned to DC Daily Journal.