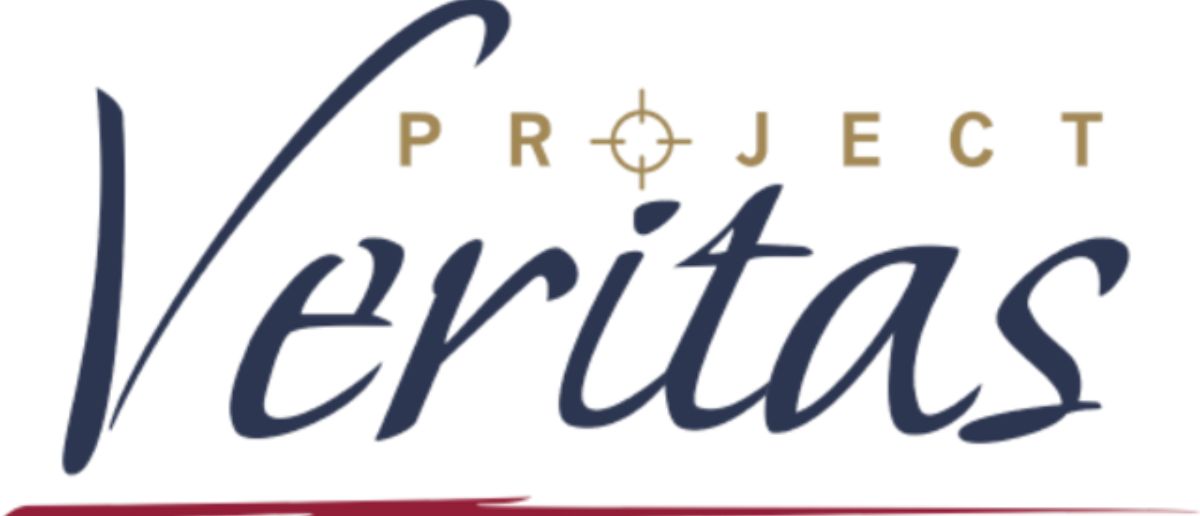 Project Veritas has made a name for itself showing Americans Leftist plots to undermine this country that fly under the radar. And now the Left is coming for the children.
And Project Veritas just EXPOSED this undercover plan to push wokeness in schools.
A new Project Veritas video shows Teaching Lab Director Dr. Quinton Bostic talking about breaking Georgia's ban on teaching critical race theory (CRT) in schools through the curriculum he provides to the state's school systems.
Bostic's teaching license was canceled around 2017, according to Project Veritas creator James O'Keefe, while he was a literacy educator. Bostic now works as a content manager for Teaching Lab, which has a $15 million budget committed to developing more "with a $15 million budget dedicated to creating more 'equitable' curriculums." curricula.
Bostic now distributes curriculum he created to schools in Georgia, according to O'Keefe, and he has "multiple private companies where he profits of the curriculum that he sells."
"And it's amazing how you've gotten the schools to purchase the curriculum," remarked the Project Veritas journalist.
"And they don't even know what's going on," Bostic added. "I would say that I'm a good salesman, but I'm also an evil salesman. Like, so bad."
#CRT ideologue @DrQuintinBostic quickly locked down his account after finding out he was caught on secret @Project_Veritas recordings boasting about violating @georgiadeptofed/@SuptWoods' #CRT ban in K-12 education. His educational material is used in Atlanta public schools. pic.twitter.com/mwoYppnFZS

— Andy Ngô 🏳️‍🌈 (@MrAndyNgo) January 17, 2023
When questioned if the schools receive state financing, Bostic said, "they do."
"So the state is basically paying for your curriculum without knowing what's in it," the journalist explained.
Bostic claimed that his program is used in two districts, Fulton County and Cobb County, and that it is geared at kindergarten-aged pupils. Fulton County is home to Atlanta, Georgia's largest metropolis.
In another video, Bostic stated that he makes money from selling this curriculum rather than the Teaching Lab, and that the state pays for it.
"When the state pays for your stuff, they don't know that critical race theory is in it," the journalist added.
"Right, of course, they don't know, they don't know. I mean, so basically it just goes right into the account."
The journalist inquired whether it was his or Teaching Lab's account, to which Bostic replied that it was his. When questioned if teaching critical racial theory was banned in Georgia, Bostic replied, "if you don't say the word 'critical race theory,' you can technically teach it."
"And people don't know what critical race theory is. So when they see the word, alarm goes off. But if you teach the principles of it people are like 'of course.'"
"So does your curriculum have critical race theory in it?" The journalist from Project Veritas inquired.
"Yep," replied Bostic.
"And the government doesn't know?" the journalist asked.
"They have no clue, and I'm like 'this is great, this is good,'" explained Bostic.
Bostic said that he sends "behind the scenes" communications to teachers to ensure that his curriculum is taught in a specific fashion, using specific words and books. Governor Brian Kemp, according to Bostic, is a "idiot," despite the fact that his wife is a former teacher.
"What do you think she would do if she found out that there's CRT?" the Project Veritas journalist asked of Kemp's wife.
"Oh, I would be nailed for sure," Bostic answered, adding that "the worst I could see happening" is having his business license withdrawn, but adding, "I can keep consulting." Through his program, you can "teach kids things under the radar" according to Bostic.
When asked how he keeps the true contents of the curriculum hidden, Bostic replied, "DEI (Diversity, Equity, and Inclusion) work." "I hate to say it, but parents aren't teachers." Bostic said of parents.
"Parents are ignorant," the journalist added.
"They are," Bostic said.
In another audio, Bostic is heard suggesting that the purpose is for children to rebel against their parents. The idea, he explained, was to "get kids to influence their parents to make the shift too." When asked about parents who could object after hearing it, Bostic said, "who cares."
"I'm not part of the system, I can't — I'm not gonna lose my job over it," Bostic continued. "The worst that's gonna happen is y'all gonna be upset that I shared some knowledge. That's the worst that's gonna happen."
Stay tuned to DC Daily Journal.