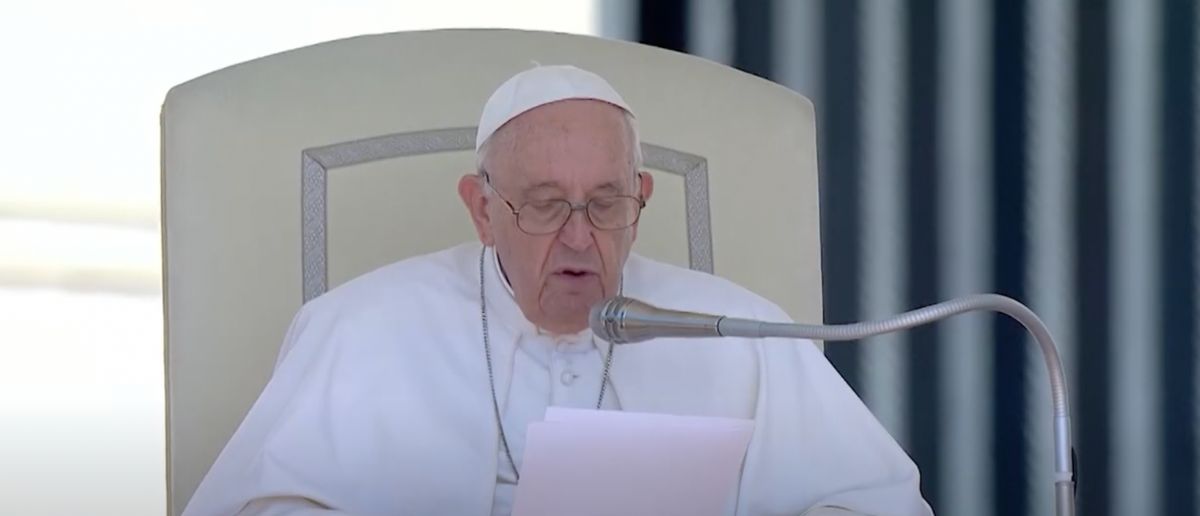 International relations have only worsened over the past few years. Not even the Vatican is safe.
Because the Vatican is on red-alert after receiving this jaw-dropping report about its worst enemy.
The Muslims have a long and dark history with the Roman Catholic Church that includes many years of war and strife between the two religions.
But while the Christian states like Italy and England have reformed their ways and done away with the violence, many Muslim states have not and continue to terrorize the world today.
Iran is just one example of a Muslim state that sponsors Islamic terrorism throughout the rest of the world, but it's also the best example.
You see, Iran has been trying to advance its military technology for years so they can use it against its enemies like the Jewish people in Israel and the Christians and Catholics in Italy and the rest of Europe.
What Iran really wants is the capability to develop nuclear warfare so they can use it against anyone who dares cross them.
Much debate in Western countries like the United States has centered around how to best prevent a radical nation-state like Iran from developing the capability to build nuclear weapons because everyone knows how devastating that could be for the world.
Barack Obama and the Democrats infamously failed with the Obama Iran Deal that largely allowed Iran to continue to build nuclear weapons without any real check from the rest of western society.
Donald Trump mostly backed the U.S. out of the bad deal and implemented stricter economic sanctions, but the Biden administration and the Democrats have once again failed to keep Iran in check.
Only this time it's worse than ever before.
A report from The Wall Street Journal indicates that Iran is closer than ever before to having the capability to successfully build nuclear weapons, with the Muslim state now obtaining uranium that is almost enriched enough for weapons use.
The Wall Street Journal writes:
United Nations atomic agency inspectors have detected uranium that has been enriched to near weapons-grade in Iran in recent weeks, three senior diplomats said Sunday, a finding that will deepen concerns about Tehran's nuclear ambitions.
Their article notes that the uranium material found was at an 84% enrichment level, which is only a few points off of where Iran would need it to be to use in nuclear weaponry.
Under Barack Obama's 2015 Iran deal, Iran was only supposed to be enriching Uranium up to 3.67% max for 15 years.
Iran – as everyone could've predicted – largely ignored these restrictions and violated the deal by enriching uranium far past the 3.67% mark. As recently as 2021, we've known that Iran has been enriching uranium up to 60%.
But if it's true that Iran now has the capability to enrich their uranium to nearly 90%, it presents a serious threat to Europe and the world.
Should Iran finally be able to test nuclear warheads successfully, you can be sure that they will use them against the Vatican in Rome, Italy and against Israel.
The Biden administration and the U.N. are failing the world right now by allowing Iran to get away with an obvious attempt to threaten the rest of the world with nuclear capabilities.
We need a U.S. President who is willing to put their foot down and stand up to the Iranian thugs who could start World War III.
Stay tuned to the DC Daily Journal.