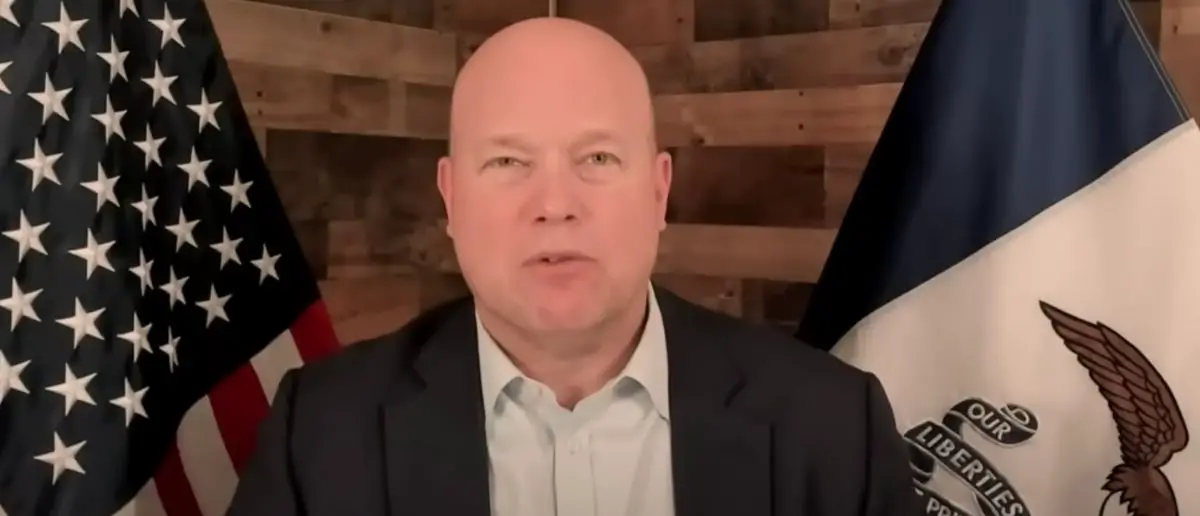 The Dobbs ruling leak shook the Supreme Court to its court in 2022. But that was just the beginning.
And what a Donald Trump ally just revealed about the Supreme Court is utterly shocking.
Back in May 2022 when Politico leaked the Dobbs case ruling that would eventually see Roe v. Wade effectively overturned, it truly made everyone question SCOTUS staff integrity.
It was obvious that it was likely someone of the Left's persuasion because leaking the ruling only benefited those hoping to intimidate the conservative Justices into changing their mind due to public outrage.
However, nearly a year later, we still don't know who the leaker was and we don't even have a clue of who it might be.
The Supreme Court marshal's investigation reached a dead-end conclusion with no real leads.
But one Donald Trump ally might have an idea of who the leaker is.
Matthew Whitaker was the former Acting Attorney General for the Donald Trump administration between November 2018 and February 2019.
In discussing the Dobbs leak with Newsmax, Whitaker said the possibility that the leaker is a Justice should be on the table.
He cited his time of dealing with leaks at the DOJ and how you have to ask who is benefitting from the leaks and why they might be motivated.
"Yeah, when I was dealing with leaks at the Department of Justice you always first go to who benefits from the leak," Whitaker said on Wake Up America.
"Who is going to be the person that is motivated to leak this, and I think the investigation should go right to those people and their staff, because ultimately, this was a very damaging leak. It undermined the court in a significant way," he continued.
Whitaker continued to note that while you can typically narrow it down to a small group, it's hard to really pin it down on one person.
"You can narrow it down to a small group but it's very hard to get the evidence to put it on one person."
He also added that we should have received a couple leads that would help give everyone an idea of who the leakers could possibly be, but we didn't even get that.
"It's hard. If you read the report, usually there's a little hat tip or a suggestion in an investigative report one way or another, and we didn't get that in this report that I can read," Whitaker shared with Newsmax.
Finally, he said we need to stick to our intuition that the most likely explanation for the leak is probably the explanation to be trusted.
But of course, the investigation apparently didn't lead to enough evidence to pursue any action at this time.
Whitaker seems to be arguing that the leaker could very well have been a Justice and that, at this point, it's a growing possibility.
Historically, these types of leaks really don't happen very much at all. There very few people who had access to the draft Dobbs decision.
So there's only but so many permutations of who the leaker could be.
And again, we need to ask who benefited. The answer to that question is obviously the Left.
So that significantly cuts down the possibilities of who it could be.
Stay tuned to the DC Daily Journal.