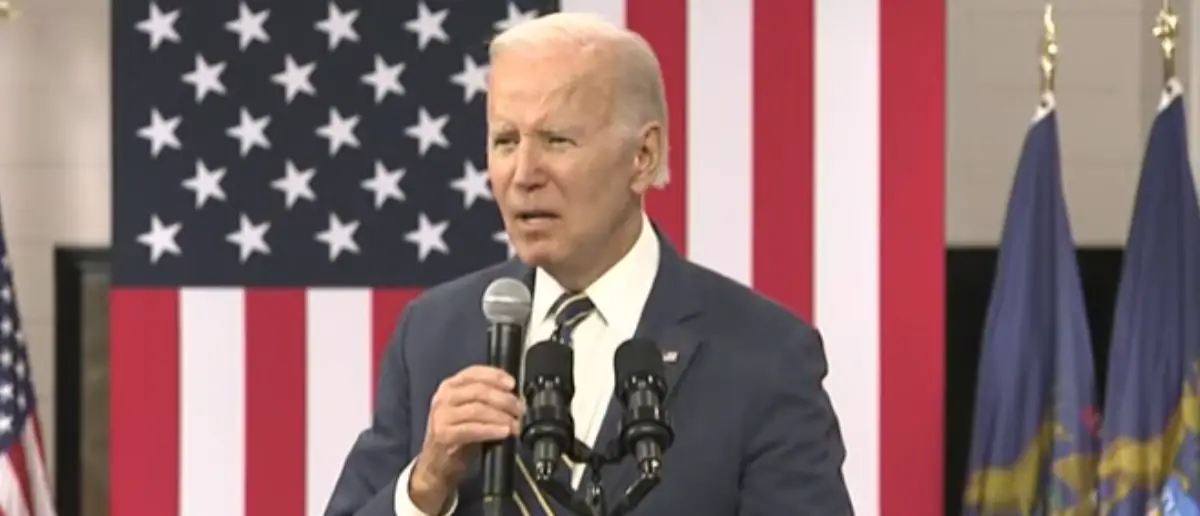 Joe and his pals in Congress are doing everything to expand the reach of government. But you won't believe how bad it's gotten.
And Biden was just caught red-handed covering up his total takeover.
A recent executive order from Joe Biden makes it simpler for agencies to adopt regulatory changes without review or public scrutiny.
On April 6, President Biden signed the order. It dramatically modifies how the government evaluates big regulation changes by allowing some to avoid cost-benefit analysis and makes tracking them more complex.
The Biden rule increased the regulatory threshold for special government consideration based on expected economic effect from $100 million to $200 million.
Mr. Biden justified the shift by citing inflation.
He directed the government to improve how it conducts cost-benefit studies of regulatory changes. According to economic commentators, the planned modifications, which have yet to be formalized, would make the government less neutral and more likely to advocate for regulations imposed by the administration.
According to Ryan Young, a senior economist at the Competitive Enterprise Institute, Mr. Biden's executive order and other proposed changes will result in "fewer challenges to rules, less transparency, and a freer hand for the executive branch to act without the legislature and the judiciary checking them."
According to Mr. Young, the $200 million threshold has already shielded new legislation from review.
He estimates that the Biden administration will release only 18 economically significant rules this year that will exceed the $200 million threshold, necessitating extra study and openness. Under the $100 million threshold, the administration enacted 43 rules last year.
"That's a fair amount of rules that are now going to be flying under the radar," said Mr. Young, who tracks federal regulations.
It is more difficult to track laws that avoid the extra scrutiny because any regulation with an economic impact of less than $200 million will not be flagged in the Federal Register.
"We may hear about it, and we may not," Mr. Young said.
Only one of the nine regulations published by the Biden administration met the new standard for examination.
The June 5 regulation adjusted Medicare Advantage, Medicare prescription drug benefits, Medicare Cost Plans, and other federal benefits for older Americans on an annual basis.
Among the eight regulations that escaped further investigation are guidelines to establish a health care benefits scheme for USPS employees and to raise State Department visa fees for students, tourists, and others.
So what does this all mean?
It means that the bureaucratic swamp within every agency and bureau can get away with unilaterally legislating from their desk to a greater degree.
They're already doing that, but now they don't even have to alert the public. You'll just see fees and spending increase without any reason.
The spending spree never seems to end.
Stay tuned to the DC Daily Journal.